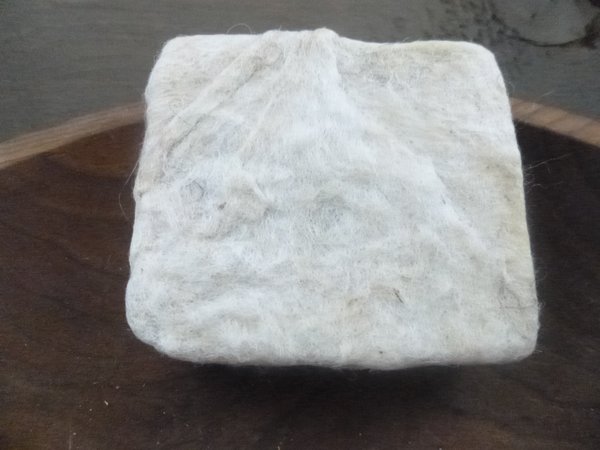 Felt-a-Bar
With Felt-a-Bar you can choose to have your J. Lexi bar soap covered in an antibacterial Alpaca wool covering. With felted soap, there is no need for a wash cloth. This listing is for 1 felted soap covering.
Choose any of our luxury + skin loving soaps + get it felted for $6 each. When ordering Felt-a-Bar, choose 1 felt covering for every J. Lexi bar soap you want felted. Choose from 100% Alpaca in Black or Burgundy, Huacaya Alpaca Teal and Alpaca, Bamboo + Angelina felted coverings.

Each soap is covered at the time of order + will be shipped within 5 business days after ordering, to ensure the felted covering is properly dried.

What is felted soap? Glad you asked . . . a felted soap bar simply is a soap bar that is felted (or covered) in wool.

Second only to silk for strength, alpaca is comparable to the luxurious softness of cashmere yet more durable + far more hard wearing than both. It has a unique feel to it and seems softer to actually wear than to touch. A lot of the strength comes from the fact that the staple (length of the fibers) are longer in alpaca than sheep + goats.

The high insulating properties of the hollow fiber are perfectly suited for clothing that can be lightweight and incredibly warm at the same time. Being smoother than wool, alpaca has a very low prickle factor; if you can't wear 'itchy' wool alpaca provides a superior alternative.

Hypoallergenic qualities with no lanolin content, alpaca is ideal for babies + sensitive skin.

Natural, breathable, antibacterial fiber (naturally repels bacteria + odor) means you can rub the alpaca felted soap against your skin without irritation + use it to help prevent odor.



You get a wash cloth + bar of soap in one great package! Once the felted bar has been soaked and begins to lather up, you have a wonderful natural wash cloth to bathe with.


Skin exfoliation! Felted soap bar is a great for mild skin exfoliation, which is very important to incorporate on a weekly basis to help shed unwanted dead skin cells.


Felted soap bar lasts longer. Felted soap bars should be placed on a soap tray as well, but will not dissolve as quickly as un-felted soap.


Felted soap makes an excellent gift; especially for those hard to shop for ones in our lives. Many have never heard of felted soap. They will be drawn to the creativity + interested to try it.

Our over-sized handmade soaps can be felted with various Alpaca wools, some are raw, some are natural + some are dyed. As the bar is used, the felted wool shrinks around the bar to provide exfoliation to the last wash.

Average net weight of the felted bar will be about the same as the weight of the bar before felting.

Listing is for 1 felted covering.

*********************************************************************************************************************
To ensure "clean" soap, our products are sealed in a protective + breathable polyofin covering.

To properly care for your soap + extend it's shelf life, dry between uses on a natural soap saver or draining soap dish. Do not let the soap sit in water.

*********************************************************************************************************************
Using the bounty of nature we create skin-loving recipes to nourish your hair, face + body! At J. Lexi, LLC we believe ingredients are best as nature created them. Our holistic natural products are handmade in small batches + contain a combination of fresh, raw fruits, vegetables, probiotics, herbs, botanicals, vitamins, proteins, minerals, superfoods, amino acids, natural moisturizers + more. Our real skin food products help beautify + promote healthy, glowing skin! Using unique + uncommon ingredients, the goal is to help you achieve a hydrated, exfoliated, moisturized, even-toned + blemish-free complexion.

J. Lexi, LLC
Uncommon Beauty
For external use only. Our products are not intended for use in the diagnosis, cure, mitigation, treatment or prevention of disease.

Reviews
Featured Products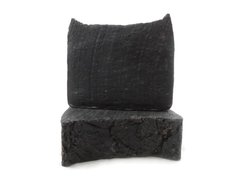 Chaga + Cacao
$15.00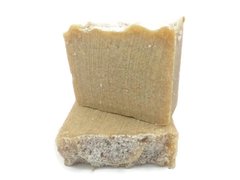 Fermented Rice
$18.00