In 2017, J. Lexi is donating 10% of proceeds to charities or non-profit organizations who support women, children and community. By purchasing from J. Lexi, you not only get skin-loving products for yourself . . . you help to uplift, empower + heal families and communities.
Our Vision . . .
Is to give to as many people as possible by donating to many organizations across America + beyond.

We are particularly interested in uplifting + empowering women by offering BE Free. life style coaching + teaching holistic handmade skin-food classes.


Signature Services . . . 
Gift Certificates

Gift certificates are the perfect gift to show love (which in some cases is letting the person choose their own gift)! Our standard gift certificates come in denominations of  $25, $50, $75 + $100 + don't expire.   If you'd like to purchase a different amount, please contact us at info @jlexillc.com.
Event Favors

We'd love to partner with you to help make your event memorable!  We specialize in unique, luxurious + gourmet products that make perfect favors for baby showers, birthdays, weddings + all other celebrations. Contact us today to create a one-of-a kind memorable, holistic handmade favor or party gift.
Concierge Services

 @ J. Lexi we offer exclusive pink carpet concierge services. For an additional cost we can deliver products in the local + surrounding communities; create customs products using your favorite ingredients + fragrances + offer personal shopping for you to create the perfect gift around our products.
For more information on our services, complete the contact form.

Partnerships . . .
@ J. Lexi,we love to partner with people or organizations who'd like to create products using their own ingredients.  For example, if you grow your own lavender + want to use it in a lotion . . . I'll make a batch for you.  Or let's say you have mother's milk + would like me to made a soap for your family using your milk . . . I'll make a batch for you.

Special Orders + Custom Creations . . . 
We are happy to create a special order just for you. If you'd like to change a fragrance in one our lotions or butters, let me know + we can make it happen. We can also create custom recipes.

If you're interested in more information, please contact us.


Affiliate Partners . . .
Below are links to the suppliers we use @ J. Lexi.  When you purchase from our affiliate partners, we receive a discount on our purchases.  So, when you purchase through J. Lexi, you are helping us to save money + offer you the best prices on our products.

http://www.essentialdepot.com/mm5/merchant.mvc?Screen=SFNT&Store_Code=ED&affiliate_no=06g756w6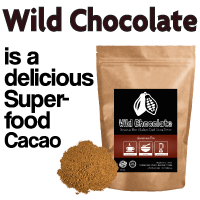 http://www.wildfoods.co?tap_a=6861-81c345&tap_s=181932-097505



John 3:16