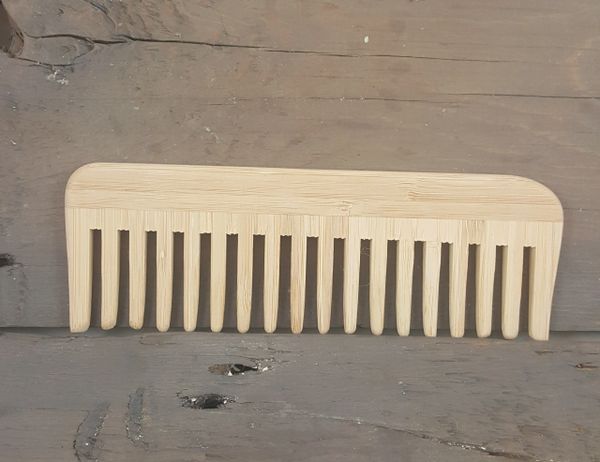 Natural Bamboo Comb
As part of my J. Lexi marketplace, I've partnered with a maker of Bamboo combs + brushes. I love, love, love Bamboo! I use the wild bamboo that grows in my yard, too!

100% Natural Eco-Friendly Quality Bamboo Detangling Hair Comb.

Sustainable, anti-static, anti-bacterial, lightweight all-purpose hair comb.
MEASUREMENTS:
There could be slight variations in each comb.
SPECIFICATIONS:
~ Wide-toothed must-have;
~ Unvarnished and well polished - for healthy hair and scalp;
~ Helps to reduce snags and tangles;
~ For all hair types, great for long and/or curly hair;
~ Works great on wet and dry hair (just make sure to always go gentle on wet hair);
~ Beautiful & unique design;
~ Individually packaged in a clear bag.
OIL CLEANING IS RECOMMENDED:
~ Use coconut or olive oil. The easiest way to do so is to apply a oil to a clean cotton cloth, use the cloth, gently wipe dirt and debris off the comb by running the cloth through each tine. Frequency to do this is at least once a month, the more, the better.
WATER CLEANING:
~ To wash a wooden comb, do not immerse the comb in water. Instead, rinse the comb and use a soft toothbrush to clean between the tines. At the end, again, make sure to use a dry cotton cloth to get rid of water from comb. I recommend to impregnate the comb with jojoba/olive/argan/coconut oil using a cotton clothes.
WHY BAMBOO?:
~ Bamboo is the best and Eco-friendly alternative to wood + plastic;
~ Bamboo is a 100% rapidly renewable + biodegradable material;
~ Bamboo is stronger, lighter + more durable than wood;
~ Bamboo is a sustainable raw material that grows up to five times faster than other woody materials;
~ Bamboo can grow without using chemicals or pesticides;
~ Bamboo is naturally antibacterial;
~ Smaller carbon footprint than wood-cutting;
~ Using bamboo can help reduce deforestation + save the planet's ecology.
~ With a transition to bamboo products we can help save the rain forests, eliminate waste + lower carbon emissions all at once.
LOVE BAMBOO - LIVE IN HEALTHIER PLANET.
Reviews
Featured Products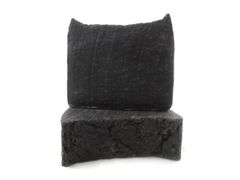 Chaga + Cacao
$15.00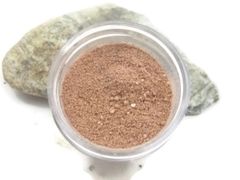 Adzuki Cleansing Grains
$15.00