17 Herb African Black Soap Shampoo
17 Herb African Black Soap Shampoo
<!--[if gte mso 9]><xml> <o:OfficeDocumentSettings> <o:AllowPNG></o:AllowPNG> </o:OfficeDocumentSettings> </xml><![endif]--><!--[if gte mso 9]><xml> <w:WordDocument> <w:View>Normal</w:View> <w:Zoom>0</w:Zoom> <w:TrackMoves></w:TrackMoves> <w:TrackFormatting></w:TrackFormatting> <w:PunctuationKerning></w:PunctuationKerning> <w:ValidateAgainstSchemas></w:ValidateAgainstSchemas> <w:SaveIfXMLInvalid>false</w:SaveIfXMLInvalid> <w:IgnoreMixedContent>false</w:IgnoreMixedContent> <w:AlwaysShowPlaceholderText>false</w:AlwaysShowPlaceholderText> <w:DoNotPromoteQF></w:DoNotPromoteQF> <w:LidThemeOther>EN-US</w:LidThemeOther> <w:LidThemeAsian>X-NONE</w:LidThemeAsian> <w:LidThemeComplexScript>X-NONE</w:LidThemeComplexScript> <w:Compatibility> <w:BreakWrappedTables></w:BreakWrappedTables> <w:SnapToGridInCell></w:SnapToGridInCell> <w:WrapTextWithPunct></w:WrapTextWithPunct> <w:UseAsianBreakRules></w:UseAsianBreakRules> <w:DontGrowAutofit></w:DontGrowAutofit> <w:SplitPgBreakAndParaMark></w:SplitPgBreakAndParaMark> <w:EnableOpenTypeKerning></w:EnableOpenTypeKerning> <w:DontFlipMirrorIndents></w:DontFlipMirrorIndents> <w:OverrideTableStyleHps></w:OverrideTableStyleHps> </w:Compatibility> <m:mathPr> <m:mathFont m:val="Cambria Math"></m:mathFont> <m:brkBin m:val="before"></m:brkBin> <m:brkBinSub m:val="--"></m:brkBinSub> <m:smallFrac m:val="off"></m:smallFrac> <m:dispDef></m:dispDef> <m:lMargin m:val="0"></m:lMargin> <m:rMargin m:val="0"></m:rMargin> <m:defJc m:val="centerGroup"></m:defJc> <m:wrapIndent m:val="1440"></m:wrapIndent> <m:intLim m:val="subSup"></m:intLim> <m:naryLim m:val="undOvr"></m:naryLim> </m:mathPr></w:WordDocument> </xml><![endif]--><!--[if gte mso 9]><xml> <w:LatentStyles DefLockedState="false" DefUnhideWhenUsed="false" DefSemiHidden="false" DefQFormat="false" DefPriority="99" LatentStyleCount="372"> <w:LsdException Locked="false" Priority="0" QFormat="true" Name="Normal"></w:LsdException> <w:LsdException Locked="false" Priority="9" QFormat="true" Name="heading 1"></w:LsdException> <w:LsdException Locked="false" Priority="9" SemiHidden="true" UnhideWhenUsed="true" QFormat="true" Name="heading 2"></w:LsdException> <w:LsdException Locked="false" Priority="9" SemiHidden="true" UnhideWhenUsed="true" QFormat="true" Name="heading 3"></w:LsdException> <w:LsdException Locked="false" Priority="9" SemiHidden="true" UnhideWhenUsed="true" QFormat="true" Name="heading 4"></w:LsdException> <w:LsdException Locked="false" Priority="9" SemiHidden="true" UnhideWhenUsed="true" QFormat="true" Name="heading 5"></w:LsdException> <w:LsdException Locked="false" Priority="9" SemiHidden="true" UnhideWhenUsed="true" QFormat="true" Name="heading 6"></w:LsdException> <w:LsdException Locked="false" Priority="9" SemiHidden="true" UnhideWhenUsed="true" QFormat="true" Name="heading 7"></w:LsdException> <w:LsdException Locked="false" Priority="9" SemiHidden="true" UnhideWhenUsed="true" QFormat="true" Name="heading 8"></w:LsdException> <w:LsdException Locked="false" Priority="9" SemiHidden="true" UnhideWhenUsed="true" QFormat="true" Name="heading 9"></w:LsdException> <w:LsdException Locked="false" SemiHidden="true" UnhideWhenUsed="true" Name="index 1"></w:LsdException> <w:LsdException Locked="false" SemiHidden="true" UnhideWhenUsed="true" Name="index 2"></w:LsdException> <w:LsdException Locked="false" SemiHidden="true" UnhideWhenUsed="true" Name="index 3"></w:LsdException> <w:LsdException Locked="false" SemiHidden="true" UnhideWhenUsed="true" Name="index 4"></w:LsdException> <w:LsdException Locked="false" SemiHidden="true" UnhideWhenUsed="true" Name="index 5"></w:LsdException> <w:LsdException Locked="false" SemiHidden="true" UnhideWhenUsed="true" Name="index 6"></w:LsdException> <w:LsdException Locked="false" SemiHidden="true" UnhideWhenUsed="true" Name="index 7"></w:LsdException> <w:LsdException Locked="false" SemiHidden="true" UnhideWhenUsed="true" Name="index 8"></w:LsdException> <w:LsdException Locked="false" SemiHidden="true" UnhideWhenUsed="true" Name="index 9"></w:LsdException> <w:LsdException Locked="false" Priority="39" SemiHidden="true" UnhideWhenUsed="true" Name="toc 1"></w:LsdException> <w:LsdException Locked="false" Priority="39" SemiHidden="true" UnhideWhenUsed="true" Name="toc 2"></w:LsdException> <w:LsdException Locked="false" Priority="39" SemiHidden="true" UnhideWhenUsed="true" Name="toc 3"></w:LsdException> <w:LsdException Locked="false" Priority="39" SemiHidden="true" UnhideWhenUsed="true" Name="toc 4"></w:LsdException> <w:LsdException Locked="false" Priority="39" SemiHidden="true" UnhideWhenUsed="true" Name="toc 5"></w:LsdException> <w:LsdException Locked="false" Priority="39" SemiHidden="true" UnhideWhenUsed="true" Name="toc 6"></w:LsdException> <w:LsdException Locked="false" Priority="39" SemiHidden="true" UnhideWhenUsed="true" Name="toc 7"></w:LsdException> <w:LsdException Locked="false" Priority="39" SemiHidden="true" UnhideWhenUsed="true" Name="toc 8"></w:LsdException> <w:LsdException Locked="false" Priority="39" SemiHidden="true" UnhideWhenUsed="true" Name="toc 9"></w:LsdException> <w:LsdException Locked="false" SemiHidden="true" UnhideWhenUsed="true" Name="Normal Indent"></w:LsdException> <w:LsdException Locked="false" SemiHidden="true" UnhideWhenUsed="true" Name="footnote text"></w:LsdException> <w:LsdException Locked="false" SemiHidden="true" UnhideWhenUsed="true" Name="annotation text"></w:LsdException> <w:LsdException Locked="false" SemiHidden="true" UnhideWhenUsed="true" Name="header"></w:LsdException> <w:LsdException Locked="false" SemiHidden="true" UnhideWhenUsed="true" Name="footer"></w:LsdException> <w:LsdException Locked="false" SemiHidden="true" UnhideWhenUsed="true" Name="index heading"></w:LsdException> <w:LsdException Locked="false" Priority="35" SemiHidden="true" UnhideWhenUsed="true" QFormat="true" Name="caption"></w:LsdException> <w:LsdException Locked="false" SemiHidden="true" UnhideWhenUsed="true" Name="table of figures"></w:LsdException> <w:LsdException Locked="false" SemiHidden="true" UnhideWhenUsed="true" Name="envelope address"></w:LsdException> <w:LsdException Locked="false" SemiHidden="true" UnhideWhenUsed="true" Name="envelope return"></w:LsdException> <w:LsdException Locked="false" SemiHidden="true" UnhideWhenUsed="true" Name="footnote reference"></w:LsdException> <w:LsdException Locked="false" SemiHidden="true" UnhideWhenUsed="true" Name="annotation reference"></w:LsdException> <w:LsdException Locked="false" SemiHidden="true" UnhideWhenUsed="true" Name="line number"></w:LsdException> <w:LsdException Locked="false" SemiHidden="true" UnhideWhenUsed="true" Name="page number"></w:LsdException> <w:LsdException Locked="false" SemiHidden="true" UnhideWhenUsed="true" Name="endnote reference"></w:LsdException> <w:LsdException Locked="false" SemiHidden="true" UnhideWhenUsed="true" Name="endnote text"></w:LsdException> <w:LsdException Locked="false" SemiHidden="true" UnhideWhenUsed="true" Name="table of authorities"></w:LsdException> <w:LsdException Locked="false" SemiHidden="true" UnhideWhenUsed="true" Name="macro"></w:LsdException> <w:LsdException Locked="false" SemiHidden="true" UnhideWhenUsed="true" Name="toa heading"></w:LsdException> <w:LsdException Locked="false" SemiHidden="true" UnhideWhenUsed="true" Name="List"></w:LsdException> <w:LsdException Locked="false" SemiHidden="true" UnhideWhenUsed="true" Name="List Bullet"></w:LsdException> <w:LsdException Locked="false" SemiHidden="true" UnhideWhenUsed="true" Name="List Number"></w:LsdException> <w:LsdException Locked="false" SemiHidden="true" UnhideWhenUsed="true" Name="List 2"></w:LsdException> <w:LsdException Locked="false" SemiHidden="true" UnhideWhenUsed="true" Name="List 3"></w:LsdException> <w:LsdException Locked="false" SemiHidden="true" UnhideWhenUsed="true" Name="List 4"></w:LsdException> <w:LsdException Locked="false" SemiHidden="true" UnhideWhenUsed="true" Name="List 5"></w:LsdException> <w:LsdException Locked="false" SemiHidden="true" UnhideWhenUsed="true" Name="List Bullet 2"></w:LsdException> <w:LsdException Locked="false" SemiHidden="true" UnhideWhenUsed="true" Name="List Bullet 3"></w:LsdException> <w:LsdException Locked="false" SemiHidden="true" UnhideWhenUsed="true" Name="List Bullet 4"></w:LsdException> <w:LsdException Locked="false" SemiHidden="true" UnhideWhenUsed="true" Name="List Bullet 5"></w:LsdException> <w:LsdException Locked="false" SemiHidden="true" UnhideWhenUsed="true" Name="List Number 2"></w:LsdException> <w:LsdException Locked="false" SemiHidden="true" UnhideWhenUsed="true" Name="List Number 3"></w:LsdException> <w:LsdException Locked="false" SemiHidden="true" UnhideWhenUsed="true" Name="List Number 4"></w:LsdException> <w:LsdException Locked="false" SemiHidden="true" UnhideWhenUsed="true" Name="List Number 5"></w:LsdException> <w:LsdException Locked="false" Priority="10" QFormat="true" Name="Title"></w:LsdException> <w:LsdException Locked="false" SemiHidden="true" UnhideWhenUsed="true" Name="Closing"></w:LsdException> <w:LsdException Locked="false" SemiHidden="true" UnhideWhenUsed="true" Name="Signature"></w:LsdException> <w:LsdException Locked="false" Priority="1" SemiHidden="true" UnhideWhenUsed="true" Name="Default Paragraph Font"></w:LsdException> <w:LsdException Locked="false" SemiHidden="true" UnhideWhenUsed="true" Name="Body Text"></w:LsdException> <w:LsdException Locked="false" SemiHidden="true" UnhideWhenUsed="true" Name="Body Text Indent"></w:LsdException> <w:LsdException Locked="false" SemiHidden="true" UnhideWhenUsed="true" Name="List Continue"></w:LsdException> <w:LsdException Locked="false" SemiHidden="true" UnhideWhenUsed="true" Name="List Continue 2"></w:LsdException> <w:LsdException Locked="false" SemiHidden="true" UnhideWhenUsed="true" Name="List Continue 3"></w:LsdException> <w:LsdException Locked="false" SemiHidden="true" UnhideWhenUsed="true" Name="List Continue 4"></w:LsdException> <w:LsdException Locked="false" SemiHidden="true" UnhideWhenUsed="true" Name="List Continue 5"></w:LsdException> <w:LsdException Locked="false" SemiHidden="true" UnhideWhenUsed="true" Name="Message Header"></w:LsdException> <w:LsdException Locked="false" Priority="11" QFormat="true" Name="Subtitle"></w:LsdException> <w:LsdException Locked="false" SemiHidden="true" UnhideWhenUsed="true" Name="Salutation"></w:LsdException> <w:LsdException Locked="false" SemiHidden="true" UnhideWhenUsed="true" Name="Date"></w:LsdException> <w:LsdException Locked="false" SemiHidden="true" UnhideWhenUsed="true" Name="Body Text First Indent"></w:LsdException> <w:LsdException Locked="false" SemiHidden="true" UnhideWhenUsed="true" Name="Body Text First Indent 2"></w:LsdException> <w:LsdException Locked="false" SemiHidden="true" UnhideWhenUsed="true" Name="Note Heading"></w:LsdException> <w:LsdException Locked="false" SemiHidden="true" UnhideWhenUsed="true" Name="Body Text 2"></w:LsdException> <w:LsdException Locked="false" SemiHidden="true" UnhideWhenUsed="true" Name="Body Text 3"></w:LsdException> <w:LsdException Locked="false" SemiHidden="true" UnhideWhenUsed="true" Name="Body Text Indent 2"></w:LsdException> <w:LsdException Locked="false" SemiHidden="true" UnhideWhenUsed="true" Name="Body Text Indent 3"></w:LsdException> <w:LsdException Locked="false" SemiHidden="true" UnhideWhenUsed="true" Name="Block Text"></w:LsdException> <w:LsdException Locked="false" SemiHidden="true" UnhideWhenUsed="true" Name="Hyperlink"></w:LsdException> <w:LsdException Locked="false" SemiHidden="true" UnhideWhenUsed="true" Name="FollowedHyperlink"></w:LsdException> <w:LsdException Locked="false" Priority="22" QFormat="true" Name="Strong"></w:LsdException> <w:LsdException Locked="false" Priority="20" QFormat="true" Name="Emphasis"></w:LsdException> <w:LsdException Locked="false" SemiHidden="true" UnhideWhenUsed="true" Name="Document Map"></w:LsdException> <w:LsdException Locked="false" SemiHidden="true" UnhideWhenUsed="true" Name="Plain Text"></w:LsdException> <w:LsdException Locked="false" SemiHidden="true" UnhideWhenUsed="true" Name="E-mail Signature"></w:LsdException> <w:LsdException Locked="false" SemiHidden="true" UnhideWhenUsed="true" Name="HTML Top of Form"></w:LsdException> <w:LsdException Locked="false" SemiHidden="true" UnhideWhenUsed="true" Name="HTML Bottom of Form"></w:LsdException> <w:LsdException Locked="false" SemiHidden="true" UnhideWhenUsed="true" Name="Normal (Web)"></w:LsdException> <w:LsdException Locked="false" SemiHidden="true" UnhideWhenUsed="true" Name="HTML Acronym"></w:LsdException> <w:LsdException Locked="false" SemiHidden="true" UnhideWhenUsed="true" Name="HTML Address"></w:LsdException> <w:LsdException Locked="false" SemiHidden="true" UnhideWhenUsed="true" Name="HTML Cite"></w:LsdException> <w:LsdException Locked="false" SemiHidden="true" UnhideWhenUsed="true" Name="HTML Code"></w:LsdException> <w:LsdException Locked="false" SemiHidden="true" UnhideWhenUsed="true" Name="HTML Definition"></w:LsdException> <w:LsdException Locked="false" SemiHidden="true" UnhideWhenUsed="true" Name="HTML Keyboard"></w:LsdException> <w:LsdException Locked="false" SemiHidden="true" UnhideWhenUsed="true" Name="HTML Preformatted"></w:LsdException> <w:LsdException Locked="false" SemiHidden="true" UnhideWhenUsed="true" Name="HTML Sample"></w:LsdException> <w:LsdException Locked="false" SemiHidden="true" UnhideWhenUsed="true" Name="HTML Typewriter"></w:LsdException> <w:LsdException Locked="false" SemiHidden="true" UnhideWhenUsed="true" Name="HTML Variable"></w:LsdException> <w:LsdException Locked="false" SemiHidden="true" UnhideWhenUsed="true" Name="Normal Table"></w:LsdException> <w:LsdException Locked="false" SemiHidden="true" UnhideWhenUsed="true" Name="annotation subject"></w:LsdException> <w:LsdException Locked="false" SemiHidden="true" UnhideWhenUsed="true" Name="No List"></w:LsdException> <w:LsdException Locked="false" SemiHidden="true" UnhideWhenUsed="true" Name="Outline List 1"></w:LsdException> <w:LsdException Locked="false" SemiHidden="true" UnhideWhenUsed="true" Name="Outline List 2"></w:LsdException> <w:LsdException Locked="false" SemiHidden="true" UnhideWhenUsed="true" Name="Outline List 3"></w:LsdException> <w:LsdException Locked="false" SemiHidden="true" UnhideWhenUsed="true" Name="Table Simple 1"></w:LsdException> <w:LsdException Locked="false" SemiHidden="true" UnhideWhenUsed="true" Name="Table Simple 2"></w:LsdException> <w:LsdException Locked="false" SemiHidden="true" UnhideWhenUsed="true" Name="Table Simple 3"></w:LsdException> <w:LsdException Locked="false" SemiHidden="true" UnhideWhenUsed="true" Name="Table Classic 1"></w:LsdException> <w:LsdException Locked="false" SemiHidden="true" UnhideWhenUsed="true" Name="Table Classic 2"></w:LsdException> <w:LsdException Locked="false" SemiHidden="true" UnhideWhenUsed="true" Name="Table Classic 3"></w:LsdException> <w:LsdException Locked="false" SemiHidden="true" UnhideWhenUsed="true" Name="Table Classic 4"></w:LsdException> <w:LsdException Locked="false" SemiHidden="true" UnhideWhenUsed="true" Name="Table Colorful 1"></w:LsdException> <w:LsdException Locked="false" SemiHidden="true" UnhideWhenUsed="true" Name="Table Colorful 2"></w:LsdException> <w:LsdException Locked="false" SemiHidden="true" UnhideWhenUsed="true" Name="Table Colorful 3"></w:LsdException> <w:LsdException Locked="false" SemiHidden="true" UnhideWhenUsed="true" Name="Table Columns 1"></w:LsdException> <w:LsdException Locked="false" SemiHidden="true" UnhideWhenUsed="true" Name="Table Columns 2"></w:LsdException> <w:LsdException Locked="false" SemiHidden="true" UnhideWhenUsed="true" Name="Table Columns 3"></w:LsdException> <w:LsdException Locked="false" SemiHidden="true" UnhideWhenUsed="true" Name="Table Columns 4"></w:LsdException> <w:LsdException Locked="false" SemiHidden="true" UnhideWhenUsed="true" Name="Table Columns 5"></w:LsdException> <w:LsdException Locked="false" SemiHidden="true" UnhideWhenUsed="true" Name="Table Grid 1"></w:LsdException> <w:LsdException Locked="false" SemiHidden="true" UnhideWhenUsed="true" Name="Table Grid 2"></w:LsdException> <w:LsdException Locked="false" SemiHidden="true" UnhideWhenUsed="true" Name="Table Grid 3"></w:LsdException> <w:LsdException Locked="false" SemiHidden="true" UnhideWhenUsed="true" Name="Table Grid 4"></w:LsdException> <w:LsdException Locked="false" SemiHidden="true" UnhideWhenUsed="true" Name="Table Grid 5"></w:LsdException> <w:LsdException Locked="false" SemiHidden="true" UnhideWhenUsed="true" Name="Table Grid 6"></w:LsdException> <w:LsdException Locked="false" SemiHidden="true" UnhideWhenUsed="true" Name="Table Grid 7"></w:LsdException> <w:LsdException Locked="false" SemiHidden="true" UnhideWhenUsed="true" Name="Table Grid 8"></w:LsdException> <w:LsdException Locked="false" SemiHidden="true" UnhideWhenUsed="true" Name="Table List 1"></w:LsdException> <w:LsdException Locked="false" SemiHidden="true" UnhideWhenUsed="true" Name="Table List 2"></w:LsdException> <w:LsdException Locked="false" SemiHidden="true" UnhideWhenUsed="true" Name="Table List 3"></w:LsdException> <w:LsdException Locked="false" SemiHidden="true" UnhideWhenUsed="true" Name="Table List 4"></w:LsdException> <w:LsdException Locked="false" SemiHidden="true" UnhideWhenUsed="true" Name="Table List 5"></w:LsdException> <w:LsdException Locked="false" SemiHidden="true" UnhideWhenUsed="true" Name="Table List 6"></w:LsdException> <w:LsdException Locked="false" SemiHidden="true" UnhideWhenUsed="true" Name="Table List 7"></w:LsdException> <w:LsdException Locked="false" SemiHidden="true" UnhideWhenUsed="true" Name="Table List 8"></w:LsdException> <w:LsdException Locked="false" SemiHidden="true" UnhideWhenUsed="true" Name="Table 3D effects 1"></w:LsdException> <w:LsdException Locked="false" SemiHidden="true" UnhideWhenUsed="true" Name="Table 3D effects 2"></w:LsdException> <w:LsdException Locked="false" SemiHidden="true" UnhideWhenUsed="true" Name="Table 3D effects 3"></w:LsdException> <w:LsdException Locked="false" SemiHidden="true" UnhideWhenUsed="true" Name="Table Contemporary"></w:LsdException> <w:LsdException Locked="false" SemiHidden="true" UnhideWhenUsed="true" Name="Table Elegant"></w:LsdException> <w:LsdException Locked="false" SemiHidden="true" UnhideWhenUsed="true" Name="Table Professional"></w:LsdException> <w:LsdException Locked="false" SemiHidden="true" UnhideWhenUsed="true" Name="Table Subtle 1"></w:LsdException> <w:LsdException Locked="false" SemiHidden="true" UnhideWhenUsed="true" Name="Table Subtle 2"></w:LsdException> <w:LsdException Locked="false" SemiHidden="true" UnhideWhenUsed="true" Name="Table Web 1"></w:LsdException> <w:LsdException Locked="false" SemiHidden="true" UnhideWhenUsed="true" Name="Table Web 2"></w:LsdException> <w:LsdException Locked="false" SemiHidden="true" UnhideWhenUsed="true" Name="Table Web 3"></w:LsdException> <w:LsdException Locked="false" SemiHidden="true" UnhideWhenUsed="true" Name="Balloon Text"></w:LsdException> <w:LsdException Locked="false" Priority="39" Name="Table Grid"></w:LsdException> <w:LsdException Locked="false" SemiHidden="true" UnhideWhenUsed="true" Name="Table Theme"></w:LsdException> <w:LsdException Locked="false" SemiHidden="true" Name="Placeholder Text"></w:LsdException> <w:LsdException Locked="false" Priority="1" QFormat="true" Name="No Spacing"></w:LsdException> <w:LsdException Locked="false" Priority="60" Name="Light Shading"></w:LsdException> <w:LsdException Locked="false" Priority="61" Name="Light List"></w:LsdException> <w:LsdException Locked="false" Priority="62" Name="Light Grid"></w:LsdException> <w:LsdException Locked="false" Priority="63" Name="Medium Shading 1"></w:LsdException> <w:LsdException Locked="false" Priority="64" Name="Medium Shading 2"></w:LsdException> <w:LsdException Locked="false" Priority="65" Name="Medium List 1"></w:LsdException> <w:LsdException Locked="false" Priority="66" Name="Medium List 2"></w:LsdException> <w:LsdException Locked="false" Priority="67" Name="Medium Grid 1"></w:LsdException> <w:LsdException Locked="false" Priority="68" Name="Medium Grid 2"></w:LsdException> <w:LsdException Locked="false" Priority="69" Name="Medium Grid 3"></w:LsdException> <w:LsdException Locked="false" Priority="70" Name="Dark List"></w:LsdException> <w:LsdException Locked="false" Priority="71" Name="Colorful Shading"></w:LsdException> <w:LsdException Locked="false" Priority="72" Name="Colorful List"></w:LsdException> <w:LsdException Locked="false" Priority="73" Name="Colorful Grid"></w:LsdException> <w:LsdException Locked="false" Priority="60" Name="Light Shading Accent 1"></w:LsdException> <w:LsdException Locked="false" Priority="61" Name="Light List Accent 1"></w:LsdException> <w:LsdException Locked="false" Priority="62" Name="Light Grid Accent 1"></w:LsdException> <w:LsdException Locked="false" Priority="63" Name="Medium Shading 1 Accent 1"></w:LsdException> <w:LsdException Locked="false" Priority="64" Name="Medium Shading 2 Accent 1"></w:LsdException> <w:LsdException Locked="false" Priority="65" Name="Medium List 1 Accent 1"></w:LsdException> <w:LsdException Locked="false" SemiHidden="true" Name="Revision"></w:LsdException> <w:LsdException Locked="false" Priority="34" QFormat="true" Name="List Paragraph"></w:LsdException> <w:LsdException Locked="false" Priority="29" QFormat="true" Name="Quote"></w:LsdException> <w:LsdException Locked="false" Priority="30" QFormat="true" Name="Intense Quote"></w:LsdException> <w:LsdException Locked="false" Priority="66" Name="Medium List 2 Accent 1"></w:LsdException> <w:LsdException Locked="false" Priority="67" Name="Medium Grid 1 Accent 1"></w:LsdException> <w:LsdException Locked="false" Priority="68" Name="Medium Grid 2 Accent 1"></w:LsdException> <w:LsdException Locked="false" Priority="69" Name="Medium Grid 3 Accent 1"></w:LsdException> <w:LsdException Locked="false" Priority="70" Name="Dark List Accent 1"></w:LsdException> <w:LsdException Locked="false" Priority="71" Name="Colorful Shading Accent 1"></w:LsdException> <w:LsdException Locked="false" Priority="72" Name="Colorful List Accent 1"></w:LsdException> <w:LsdException Locked="false" Priority="73" Name="Colorful Grid Accent 1"></w:LsdException> <w:LsdException Locked="false" Priority="60" Name="Light Shading Accent 2"></w:LsdException> <w:LsdException Locked="false" Priority="61" Name="Light List Accent 2"></w:LsdException> <w:LsdException Locked="false" Priority="62" Name="Light Grid Accent 2"></w:LsdException> <w:LsdException Locked="false" Priority="63" Name="Medium Shading 1 Accent 2"></w:LsdException> <w:LsdException Locked="false" Priority="64" Name="Medium Shading 2 Accent 2"></w:LsdException> <w:LsdException Locked="false" Priority="65" Name="Medium List 1 Accent 2"></w:LsdException> <w:LsdException Locked="false" Priority="66" Name="Medium List 2 Accent 2"></w:LsdException> <w:LsdException Locked="false" Priority="67" Name="Medium Grid 1 Accent 2"></w:LsdException> <w:LsdException Locked="false" Priority="68" Name="Medium Grid 2 Accent 2"></w:LsdException> <w:LsdException Locked="false" Priority="69" Name="Medium Grid 3 Accent 2"></w:LsdException> <w:LsdException Locked="false" Priority="70" Name="Dark List Accent 2"></w:LsdException> <w:LsdException Locked="false" Priority="71" Name="Colorful Shading Accent 2"></w:LsdException> <w:LsdException Locked="false" Priority="72" Name="Colorful List Accent 2"></w:LsdException> <w:LsdException Locked="false" Priority="73" Name="Colorful Grid Accent 2"></w:LsdException> <w:LsdException Locked="false" Priority="60" Name="Light Shading Accent 3"></w:LsdException> <w:LsdException Locked="false" Priority="61" Name="Light List Accent 3"></w:LsdException> <w:LsdException Locked="false" Priority="62" Name="Light Grid Accent 3"></w:LsdException> <w:LsdException Locked="false" Priority="63" Name="Medium Shading 1 Accent 3"></w:LsdException> <w:LsdException Locked="false" Priority="64" Name="Medium Shading 2 Accent 3"></w:LsdException> <w:LsdException Locked="false" Priority="65" Name="Medium List 1 Accent 3"></w:LsdException> <w:LsdException Locked="false" Priority="66" Name="Medium List 2 Accent 3"></w:LsdException> <w:LsdException Locked="false" Priority="67" Name="Medium Grid 1 Accent 3"></w:LsdException> <w:LsdException Locked="false" Priority="68" Name="Medium Grid 2 Accent 3"></w:LsdException> <w:LsdException Locked="false" Priority="69" Name="Medium Grid 3 Accent 3"></w:LsdException> <w:LsdException Locked="false" Priority="70" Name="Dark List Accent 3"></w:LsdException> <w:LsdException Locked="false" Priority="71" Name="Colorful Shading Accent 3"></w:LsdException> <w:LsdException Locked="false" Priority="72" Name="Colorful List Accent 3"></w:LsdException> <w:LsdException Locked="false" Priority="73" Name="Colorful Grid Accent 3"></w:LsdException> <w:LsdException Locked="false" Priority="60" Name="Light Shading Accent 4"></w:LsdException> <w:LsdException Locked="false" Priority="61" Name="Light List Accent 4"></w:LsdException> <w:LsdException Locked="false" Priority="62" Name="Light Grid Accent 4"></w:LsdException> <w:LsdException Locked="false" Priority="63" Name="Medium Shading 1 Accent 4"></w:LsdException> <w:LsdException Locked="false" Priority="64" Name="Medium Shading 2 Accent 4"></w:LsdException> <w:LsdException Locked="false" Priority="65" Name="Medium List 1 Accent 4"></w:LsdException> <w:LsdException Locked="false" Priority="66" Name="Medium List 2 Accent 4"></w:LsdException> <w:LsdException Locked="false" Priority="67" Name="Medium Grid 1 Accent 4"></w:LsdException> <w:LsdException Locked="false" Priority="68" Name="Medium Grid 2 Accent 4"></w:LsdException> <w:LsdException Locked="false" Priority="69" Name="Medium Grid 3 Accent 4"></w:LsdException> <w:LsdException Locked="false" Priority="70" Name="Dark List Accent 4"></w:LsdException> <w:LsdException Locked="false" Priority="71" Name="Colorful Shading Accent 4"></w:LsdException> <w:LsdException Locked="false" Priority="72" Name="Colorful List Accent 4"></w:LsdException> <w:LsdException Locked="false" Priority="73" Name="Colorful Grid Accent 4"></w:LsdException> <w:LsdException Locked="false" Priority="60" Name="Light Shading Accent 5"></w:LsdException> <w:LsdException Locked="false" Priority="61" Name="Light List Accent 5"></w:LsdException> <w:LsdException Locked="false" Priority="62" Name="Light Grid Accent 5"></w:LsdException> <w:LsdException Locked="false" Priority="63" Name="Medium Shading 1 Accent 5"></w:LsdException> <w:LsdException Locked="false" Priority="64" Name="Medium Shading 2 Accent 5"></w:LsdException> <w:LsdException Locked="false" Priority="65" Name="Medium List 1 Accent 5"></w:LsdException> <w:LsdException Locked="false" Priority="66" Name="Medium List 2 Accent 5"></w:LsdException> <w:LsdException Locked="false" Priority="67" Name="Medium Grid 1 Accent 5"></w:LsdException> <w:LsdException Locked="false" Priority="68" Name="Medium Grid 2 Accent 5"></w:LsdException> <w:LsdException Locked="false" Priority="69" Name="Medium Grid 3 Accent 5"></w:LsdException> <w:LsdException Locked="false" Priority="70" Name="Dark List Accent 5"></w:LsdException> <w:LsdException Locked="false" Priority="71" Name="Colorful Shading Accent 5"></w:LsdException> <w:LsdException Locked="false" Priority="72" Name="Colorful List Accent 5"></w:LsdException> <w:LsdException Locked="false" Priority="73" Name="Colorful Grid Accent 5"></w:LsdException> <w:LsdException Locked="false" Priority="60" Name="Light Shading Accent 6"></w:LsdException> <w:LsdException Locked="false" Priority="61" Name="Light List Accent 6"></w:LsdException> <w:LsdException Locked="false" Priority="62" Name="Light Grid Accent 6"></w:LsdException> <w:LsdException Locked="false" Priority="63" Name="Medium Shading 1 Accent 6"></w:LsdException> <w:LsdException Locked="false" Priority="64" Name="Medium Shading 2 Accent 6"></w:LsdException> <w:LsdException Locked="false" Priority="65" Name="Medium List 1 Accent 6"></w:LsdException> <w:LsdException Locked="false" Priority="66" Name="Medium List 2 Accent 6"></w:LsdException> <w:LsdException Locked="false" Priority="67" Name="Medium Grid 1 Accent 6"></w:LsdException> <w:LsdException Locked="false" Priority="68" Name="Medium Grid 2 Accent 6"></w:LsdException> <w:LsdException Locked="false" Priority="69" Name="Medium Grid 3 Accent 6"></w:LsdException> <w:LsdException Locked="false" Priority="70" Name="Dark List Accent 6"></w:LsdException> <w:LsdException Locked="false" Priority="71" Name="Colorful Shading Accent 6"></w:LsdException> <w:LsdException Locked="false" Priority="72" Name="Colorful List Accent 6"></w:LsdException> <w:LsdException Locked="false" Priority="73" Name="Colorful Grid Accent 6"></w:LsdException> <w:LsdException Locked="false" Priority="19" QFormat="true" Name="Subtle Emphasis"></w:LsdException> <w:LsdException Locked="false" Priority="21" QFormat="true" Name="Intense Emphasis"></w:LsdException> <w:LsdException Locked="false" Priority="31" QFormat="true" Name="Subtle Reference"></w:LsdException> <w:LsdException Locked="false" Priority="32" QFormat="true" Name="Intense Reference"></w:LsdException> <w:LsdException Locked="false" Priority="33" QFormat="true" Name="Book Title"></w:LsdException> <w:LsdException Locked="false" Priority="37" SemiHidden="true" UnhideWhenUsed="true" Name="Bibliography"></w:LsdException> <w:LsdException Locked="false" Priority="39" SemiHidden="true" UnhideWhenUsed="true" QFormat="true" Name="TOC Heading"></w:LsdException> <w:LsdException Locked="false" Priority="41" Name="Plain Table 1"></w:LsdException> <w:LsdException Locked="false" Priority="42" Name="Plain Table 2"></w:LsdException> <w:LsdException Locked="false" Priority="43" Name="Plain Table 3"></w:LsdException> <w:LsdException Locked="false" Priority="44" Name="Plain Table 4"></w:LsdException> <w:LsdException Locked="false" Priority="45" Name="Plain Table 5"></w:LsdException> <w:LsdException Locked="false" Priority="40" Name="Grid Table Light"></w:LsdException> <w:LsdException Locked="false" Priority="46" Name="Grid Table 1 Light"></w:LsdException> <w:LsdException Locked="false" Priority="47" Name="Grid Table 2"></w:LsdException> <w:LsdException Locked="false" Priority="48" Name="Grid Table 3"></w:LsdException> <w:LsdException Locked="false" Priority="49" Name="Grid Table 4"></w:LsdException> <w:LsdException Locked="false" Priority="50" Name="Grid Table 5 Dark"></w:LsdException> <w:LsdException Locked="false" Priority="51" Name="Grid Table 6 Colorful"></w:LsdException> <w:LsdException Locked="false" Priority="52" Name="Grid Table 7 Colorful"></w:LsdException> <w:LsdException Locked="false" Priority="46" Name="Grid Table 1 Light Accent 1"></w:LsdException> <w:LsdException Locked="false" Priority="47" Name="Grid Table 2 Accent 1"></w:LsdException> <w:LsdException Locked="false" Priority="48" Name="Grid Table 3 Accent 1"></w:LsdException> <w:LsdException Locked="false" Priority="49" Name="Grid Table 4 Accent 1"></w:LsdException> <w:LsdException Locked="false" Priority="50" Name="Grid Table 5 Dark Accent 1"></w:LsdException> <w:LsdException Locked="false" Priority="51" Name="Grid Table 6 Colorful Accent 1"></w:LsdException> <w:LsdException Locked="false" Priority="52" Name="Grid Table 7 Colorful Accent 1"></w:LsdException> <w:LsdException Locked="false" Priority="46" Name="Grid Table 1 Light Accent 2"></w:LsdException> <w:LsdException Locked="false" Priority="47" Name="Grid Table 2 Accent 2"></w:LsdException> <w:LsdException Locked="false" Priority="48" Name="Grid Table 3 Accent 2"></w:LsdException> <w:LsdException Locked="false" Priority="49" Name="Grid Table 4 Accent 2"></w:LsdException> <w:LsdException Locked="false" Priority="50" Name="Grid Table 5 Dark Accent 2"></w:LsdException> <w:LsdException Locked="false" Priority="51" Name="Grid Table 6 Colorful Accent 2"></w:LsdException> <w:LsdException Locked="false" Priority="52" Name="Grid Table 7 Colorful Accent 2"></w:LsdException> <w:LsdException Locked="false" Priority="46" Name="Grid Table 1 Light Accent 3"></w:LsdException> <w:LsdException Locked="false" Priority="47" Name="Grid Table 2 Accent 3"></w:LsdException> <w:LsdException Locked="false" Priority="48" Name="Grid Table 3 Accent 3"></w:LsdException> <w:LsdException Locked="false" Priority="49" Name="Grid Table 4 Accent 3"></w:LsdException> <w:LsdException Locked="false" Priority="50" Name="Grid Table 5 Dark Accent 3"></w:LsdException> <w:LsdException Locked="false" Priority="51" Name="Grid Table 6 Colorful Accent 3"></w:LsdException> <w:LsdException Locked="false" Priority="52" Name="Grid Table 7 Colorful Accent 3"></w:LsdException> <w:LsdException Locked="false" Priority="46" Name="Grid Table 1 Light Accent 4"></w:LsdException> <w:LsdException Locked="false" Priority="47" Name="Grid Table 2 Accent 4"></w:LsdException> <w:LsdException Locked="false" Priority="48" Name="Grid Table 3 Accent 4"></w:LsdException> <w:LsdException Locked="false" Priority="49" Name="Grid Table 4 Accent 4"></w:LsdException> <w:LsdException Locked="false" Priority="50" Name="Grid Table 5 Dark Accent 4"></w:LsdException> <w:LsdException Locked="false" Priority="51" Name="Grid Table 6 Colorful Accent 4"></w:LsdException> <w:LsdException Locked="false" Priority="52" Name="Grid Table 7 Colorful Accent 4"></w:LsdException> <w:LsdException Locked="false" Priority="46" Name="Grid Table 1 Light Accent 5"></w:LsdException> <w:LsdException Locked="false" Priority="47" Name="Grid Table 2 Accent 5"></w:LsdException> <w:LsdException Locked="false" Priority="48" Name="Grid Table 3 Accent 5"></w:LsdException> <w:LsdException Locked="false" Priority="49" Name="Grid Table 4 Accent 5"></w:LsdException> <w:LsdException Locked="false" Priority="50" Name="Grid Table 5 Dark Accent 5"></w:LsdException> <w:LsdException Locked="false" Priority="51" Name="Grid Table 6 Colorful Accent 5"></w:LsdException> <w:LsdException Locked="false" Priority="52" Name="Grid Table 7 Colorful Accent 5"></w:LsdException> <w:LsdException Locked="false" Priority="46" Name="Grid Table 1 Light Accent 6"></w:LsdException> <w:LsdException Locked="false" Priority="47" Name="Grid Table 2 Accent 6"></w:LsdException> <w:LsdException Locked="false" Priority="48" Name="Grid Table 3 Accent 6"></w:LsdException> <w:LsdException Locked="false" Priority="49" Name="Grid Table 4 Accent 6"></w:LsdException> <w:LsdException Locked="false" Priority="50" Name="Grid Table 5 Dark Accent 6"></w:LsdException> <w:LsdException Locked="false" Priority="51" Name="Grid Table 6 Colorful Accent 6"></w:LsdException> <w:LsdException Locked="false" Priority="52" Name="Grid Table 7 Colorful Accent 6"></w:LsdException> <w:LsdException Locked="false" Priority="46" Name="List Table 1 Light"></w:LsdException> <w:LsdException Locked="false" Priority="47" Name="List Table 2"></w:LsdException> <w:LsdException Locked="false" Priority="48" Name="List Table 3"></w:LsdException> <w:LsdException Locked="false" Priority="49" Name="List Table 4"></w:LsdException> <w:LsdException Locked="false" Priority="50" Name="List Table 5 Dark"></w:LsdException> <w:LsdException Locked="false" Priority="51" Name="List Table 6 Colorful"></w:LsdException> <w:LsdException Locked="false" Priority="52" Name="List Table 7 Colorful"></w:LsdException> <w:LsdException Locked="false" Priority="46" Name="List Table 1 Light Accent 1"></w:LsdException> <w:LsdException Locked="false" Priority="47" Name="List Table 2 Accent 1"></w:LsdException> <w:LsdException Locked="false" Priority="48" Name="List Table 3 Accent 1"></w:LsdException> <w:LsdException Locked="false" Priority="49" Name="List Table 4 Accent 1"></w:LsdException> <w:LsdException Locked="false" Priority="50" Name="List Table 5 Dark Accent 1"></w:LsdException> <w:LsdException Locked="false" Priority="51" Name="List Table 6 Colorful Accent 1"></w:LsdException> <w:LsdException Locked="false" Priority="52" Name="List Table 7 Colorful Accent 1"></w:LsdException> <w:LsdException Locked="false" Priority="46" Name="List Table 1 Light Accent 2"></w:LsdException> <w:LsdException Locked="false" Priority="47" Name="List Table 2 Accent 2"></w:LsdException> <w:LsdException Locked="false" Priority="48" Name="List Table 3 Accent 2"></w:LsdException> <w:LsdException Locked="false" Priority="49" Name="List Table 4 Accent 2"></w:LsdException> <w:LsdException Locked="false" Priority="50" Name="List Table 5 Dark Accent 2"></w:LsdException> <w:LsdException Locked="false" Priority="51" Name="List Table 6 Colorful Accent 2"></w:LsdException> <w:LsdException Locked="false" Priority="52" Name="List Table 7 Colorful Accent 2"></w:LsdException> <w:LsdException Locked="false" Priority="46" Name="List Table 1 Light Accent 3"></w:LsdException> <w:LsdException Locked="false" Priority="47" Name="List Table 2 Accent 3"></w:LsdException> <w:LsdException Locked="false" Priority="48" Name="List Table 3 Accent 3"></w:LsdException> <w:LsdException Locked="false" Priority="49" Name="List Table 4 Accent 3"></w:LsdException> <w:LsdException Locked="false" Priority="50" Name="List Table 5 Dark Accent 3"></w:LsdException> <w:LsdException Locked="false" Priority="51" Name="List Table 6 Colorful Accent 3"></w:LsdException> <w:LsdException Locked="false" Priority="52" Name="List Table 7 Colorful Accent 3"></w:LsdException> <w:LsdException Locked="false" Priority="46" Name="List Table 1 Light Accent 4"></w:LsdException> <w:LsdException Locked="false" Priority="47" Name="List Table 2 Accent 4"></w:LsdException> <w:LsdException Locked="false" Priority="48" Name="List Table 3 Accent 4"></w:LsdException> <w:LsdException Locked="false" Priority="49" Name="List Table 4 Accent 4"></w:LsdException> <w:LsdException Locked="false" Priority="50" Name="List Table 5 Dark Accent 4"></w:LsdException> <w:LsdException Locked="false" Priority="51" Name="List Table 6 Colorful Accent 4"></w:LsdException> <w:LsdException Locked="false" Priority="52" Name="List Table 7 Colorful Accent 4"></w:LsdException> <w:LsdException Locked="false" Priority="46" Name="List Table 1 Light Accent 5"></w:LsdException> <w:LsdException Locked="false" Priority="47" Name="List Table 2 Accent 5"></w:LsdException> <w:LsdException Locked="false" Priority="48" Name="List Table 3 Accent 5"></w:LsdException> <w:LsdException Locked="false" Priority="49" Name="List Table 4 Accent 5"></w:LsdException> <w:LsdException Locked="false" Priority="50" Name="List Table 5 Dark Accent 5"></w:LsdException> <w:LsdException Locked="false" Priority="51" Name="List Table 6 Colorful Accent 5"></w:LsdException> <w:LsdException Locked="false" Priority="52" Name="List Table 7 Colorful Accent 5"></w:LsdException> <w:LsdException Locked="false" Priority="46" Name="List Table 1 Light Accent 6"></w:LsdException> <w:LsdException Locked="false" Priority="47" Name="List Table 2 Accent 6"></w:LsdException> <w:LsdException Locked="false" Priority="48" Name="List Table 3 Accent 6"></w:LsdException> <w:LsdException Locked="false" Priority="49" Name="List Table 4 Accent 6"></w:LsdException> <w:LsdException Locked="false" Priority="50" Name="List Table 5 Dark Accent 6"></w:LsdException> <w:LsdException Locked="false" Priority="51" Name="List Table 6 Colorful Accent 6"></w:LsdException> <w:LsdException Locked="false" Priority="52" Name="List Table 7 Colorful Accent 6"></w:LsdException> <w:LsdException Locked="false" SemiHidden="true" UnhideWhenUsed="true" Name="Mention"></w:LsdException> </w:LatentStyles> </xml><![endif]--><!--[if gte mso 10]> <style> /* Style Definitions */ table.MsoNormalTable {mso-style-name:"Table Normal"; mso-tstyle-rowband-size:0; mso-tstyle-colband-size:0; mso-style-noshow:yes; mso-style-priority:99; mso-style-parent:""; mso-padding-alt:0in 5.4pt 0in 5.4pt; mso-para-margin-top:0in; mso-para-margin-right:0in; mso-para-margin-bottom:8.0pt; mso-para-margin-left:0in; line-height:107%; mso-pagination:widow-orphan; font-size:11.0pt; font-family:"Calibri",sans-serif; mso-ascii-font-family:Calibri; mso-ascii-theme-font:minor-latin; mso-hansi-font-family:Calibri; mso-hansi-theme-font:minor-latin;} </style> <![endif]-->
<!--[if gte mso 9]><xml> <o:OfficeDocumentSettings> <o:AllowPNG></o:AllowPNG> </o:OfficeDocumentSettings> </xml><![endif]--><!--[if gte mso 9]><xml> <w:WordDocument> <w:View>Normal</w:View> <w:Zoom>0</w:Zoom> <w:TrackMoves></w:TrackMoves> <w:TrackFormatting></w:TrackFormatting> <w:PunctuationKerning></w:PunctuationKerning> <w:ValidateAgainstSchemas></w:ValidateAgainstSchemas> <w:SaveIfXMLInvalid>false</w:SaveIfXMLInvalid> <w:IgnoreMixedContent>false</w:IgnoreMixedContent> <w:AlwaysShowPlaceholderText>false</w:AlwaysShowPlaceholderText> <w:DoNotPromoteQF></w:DoNotPromoteQF> <w:LidThemeOther>EN-US</w:LidThemeOther> <w:LidThemeAsian>X-NONE</w:LidThemeAsian> <w:LidThemeComplexScript>X-NONE</w:LidThemeComplexScript> <w:Compatibility> <w:BreakWrappedTables></w:BreakWrappedTables> <w:SnapToGridInCell></w:SnapToGridInCell> <w:WrapTextWithPunct></w:WrapTextWithPunct> <w:UseAsianBreakRules></w:UseAsianBreakRules> <w:DontGrowAutofit></w:DontGrowAutofit> <w:SplitPgBreakAndParaMark></w:SplitPgBreakAndParaMark> <w:EnableOpenTypeKerning></w:EnableOpenTypeKerning> <w:DontFlipMirrorIndents></w:DontFlipMirrorIndents> <w:OverrideTableStyleHps></w:OverrideTableStyleHps> </w:Compatibility> <m:mathPr> <m:mathFont m:val="Cambria Math"></m:mathFont> <m:brkBin m:val="before"></m:brkBin> <m:brkBinSub m:val="--"></m:brkBinSub> <m:smallFrac m:val="off"></m:smallFrac> <m:dispDef></m:dispDef> <m:lMargin m:val="0"></m:lMargin> <m:rMargin m:val="0"></m:rMargin> <m:defJc m:val="centerGroup"></m:defJc> <m:wrapIndent m:val="1440"></m:wrapIndent> <m:intLim m:val="subSup"></m:intLim> <m:naryLim m:val="undOvr"></m:naryLim> </m:mathPr></w:WordDocument> </xml><![endif]--><!--[if gte mso 9]><xml> <w:LatentStyles DefLockedState="false" DefUnhideWhenUsed="false" DefSemiHidden="false" DefQFormat="false" DefPriority="99" LatentStyleCount="372"> <w:LsdException Locked="false" Priority="0" QFormat="true" Name="Normal"></w:LsdException> <w:LsdException Locked="false" Priority="9" QFormat="true" Name="heading 1"></w:LsdException> <w:LsdException Locked="false" Priority="9" SemiHidden="true" UnhideWhenUsed="true" QFormat="true" Name="heading 2"></w:LsdException> <w:LsdException Locked="false" Priority="9" SemiHidden="true" UnhideWhenUsed="true" QFormat="true" Name="heading 3"></w:LsdException> <w:LsdException Locked="false" Priority="9" SemiHidden="true" UnhideWhenUsed="true" QFormat="true" Name="heading 4"></w:LsdException> <w:LsdException Locked="false" Priority="9" SemiHidden="true" UnhideWhenUsed="true" QFormat="true" Name="heading 5"></w:LsdException> <w:LsdException Locked="false" Priority="9" SemiHidden="true" UnhideWhenUsed="true" QFormat="true" Name="heading 6"></w:LsdException> <w:LsdException Locked="false" Priority="9" SemiHidden="true" UnhideWhenUsed="true" QFormat="true" Name="heading 7"></w:LsdException> <w:LsdException Locked="false" Priority="9" SemiHidden="true" UnhideWhenUsed="true" QFormat="true" Name="heading 8"></w:LsdException> <w:LsdException Locked="false" Priority="9" SemiHidden="true" UnhideWhenUsed="true" QFormat="true" Name="heading 9"></w:LsdException> <w:LsdException Locked="false" SemiHidden="true" UnhideWhenUsed="true" Name="index 1"></w:LsdException> <w:LsdException Locked="false" SemiHidden="true" UnhideWhenUsed="true" Name="index 2"></w:LsdException> <w:LsdException Locked="false" SemiHidden="true" UnhideWhenUsed="true" Name="index 3"></w:LsdException> <w:LsdException Locked="false" SemiHidden="true" UnhideWhenUsed="true" Name="index 4"></w:LsdException> <w:LsdException Locked="false" SemiHidden="true" UnhideWhenUsed="true" Name="index 5"></w:LsdException> <w:LsdException Locked="false" SemiHidden="true" UnhideWhenUsed="true" Name="index 6"></w:LsdException> <w:LsdException Locked="false" SemiHidden="true" UnhideWhenUsed="true" Name="index 7"></w:LsdException> <w:LsdException Locked="false" SemiHidden="true" UnhideWhenUsed="true" Name="index 8"></w:LsdException> <w:LsdException Locked="false" SemiHidden="true" UnhideWhenUsed="true" Name="index 9"></w:LsdException> <w:LsdException Locked="false" Priority="39" SemiHidden="true" UnhideWhenUsed="true" Name="toc 1"></w:LsdException> <w:LsdException Locked="false" Priority="39" SemiHidden="true" UnhideWhenUsed="true" Name="toc 2"></w:LsdException> <w:LsdException Locked="false" Priority="39" SemiHidden="true" UnhideWhenUsed="true" Name="toc 3"></w:LsdException> <w:LsdException Locked="false" Priority="39" SemiHidden="true" UnhideWhenUsed="true" Name="toc 4"></w:LsdException> <w:LsdException Locked="false" Priority="39" SemiHidden="true" UnhideWhenUsed="true" Name="toc 5"></w:LsdException> <w:LsdException Locked="false" Priority="39" SemiHidden="true" UnhideWhenUsed="true" Name="toc 6"></w:LsdException> <w:LsdException Locked="false" Priority="39" SemiHidden="true" UnhideWhenUsed="true" Name="toc 7"></w:LsdException> <w:LsdException Locked="false" Priority="39" SemiHidden="true" UnhideWhenUsed="true" Name="toc 8"></w:LsdException> <w:LsdException Locked="false" Priority="39" SemiHidden="true" UnhideWhenUsed="true" Name="toc 9"></w:LsdException> <w:LsdException Locked="false" SemiHidden="true" UnhideWhenUsed="true" Name="Normal Indent"></w:LsdException> <w:LsdException Locked="false" SemiHidden="true" UnhideWhenUsed="true" Name="footnote text"></w:LsdException> <w:LsdException Locked="false" SemiHidden="true" UnhideWhenUsed="true" Name="annotation text"></w:LsdException> <w:LsdException Locked="false" SemiHidden="true" UnhideWhenUsed="true" Name="header"></w:LsdException> <w:LsdException Locked="false" SemiHidden="true" UnhideWhenUsed="true" Name="footer"></w:LsdException> <w:LsdException Locked="false" SemiHidden="true" UnhideWhenUsed="true" Name="index heading"></w:LsdException> <w:LsdException Locked="false" Priority="35" SemiHidden="true" UnhideWhenUsed="true" QFormat="true" Name="caption"></w:LsdException> <w:LsdException Locked="false" SemiHidden="true" UnhideWhenUsed="true" Name="table of figures"></w:LsdException> <w:LsdException Locked="false" SemiHidden="true" UnhideWhenUsed="true" Name="envelope address"></w:LsdException> <w:LsdException Locked="false" SemiHidden="true" UnhideWhenUsed="true" Name="envelope return"></w:LsdException> <w:LsdException Locked="false" SemiHidden="true" UnhideWhenUsed="true" Name="footnote reference"></w:LsdException> <w:LsdException Locked="false" SemiHidden="true" UnhideWhenUsed="true" Name="annotation reference"></w:LsdException> <w:LsdException Locked="false" SemiHidden="true" UnhideWhenUsed="true" Name="line number"></w:LsdException> <w:LsdException Locked="false" SemiHidden="true" UnhideWhenUsed="true" Name="page number"></w:LsdException> <w:LsdException Locked="false" SemiHidden="true" UnhideWhenUsed="true" Name="endnote reference"></w:LsdException> <w:LsdException Locked="false" SemiHidden="true" UnhideWhenUsed="true" Name="endnote text"></w:LsdException> <w:LsdException Locked="false" SemiHidden="true" UnhideWhenUsed="true" Name="table of authorities"></w:LsdException> <w:LsdException Locked="false" SemiHidden="true" UnhideWhenUsed="true" Name="macro"></w:LsdException> <w:LsdException Locked="false" SemiHidden="true" UnhideWhenUsed="true" Name="toa heading"></w:LsdException> <w:LsdException Locked="false" SemiHidden="true" UnhideWhenUsed="true" Name="List"></w:LsdException> <w:LsdException Locked="false" SemiHidden="true" UnhideWhenUsed="true" Name="List Bullet"></w:LsdException> <w:LsdException Locked="false" SemiHidden="true" UnhideWhenUsed="true" Name="List Number"></w:LsdException> <w:LsdException Locked="false" SemiHidden="true" UnhideWhenUsed="true" Name="List 2"></w:LsdException> <w:LsdException Locked="false" SemiHidden="true" UnhideWhenUsed="true" Name="List 3"></w:LsdException> <w:LsdException Locked="false" SemiHidden="true" UnhideWhenUsed="true" Name="List 4"></w:LsdException> <w:LsdException Locked="false" SemiHidden="true" UnhideWhenUsed="true" Name="List 5"></w:LsdException> <w:LsdException Locked="false" SemiHidden="true" UnhideWhenUsed="true" Name="List Bullet 2"></w:LsdException> <w:LsdException Locked="false" SemiHidden="true" UnhideWhenUsed="true" Name="List Bullet 3"></w:LsdException> <w:LsdException Locked="false" SemiHidden="true" UnhideWhenUsed="true" Name="List Bullet 4"></w:LsdException> <w:LsdException Locked="false" SemiHidden="true" UnhideWhenUsed="true" Name="List Bullet 5"></w:LsdException> <w:LsdException Locked="false" SemiHidden="true" UnhideWhenUsed="true" Name="List Number 2"></w:LsdException> <w:LsdException Locked="false" SemiHidden="true" UnhideWhenUsed="true" Name="List Number 3"></w:LsdException> <w:LsdException Locked="false" SemiHidden="true" UnhideWhenUsed="true" Name="List Number 4"></w:LsdException> <w:LsdException Locked="false" SemiHidden="true" UnhideWhenUsed="true" Name="List Number 5"></w:LsdException> <w:LsdException Locked="false" Priority="10" QFormat="true" Name="Title"></w:LsdException> <w:LsdException Locked="false" SemiHidden="true" UnhideWhenUsed="true" Name="Closing"></w:LsdException> <w:LsdException Locked="false" SemiHidden="true" UnhideWhenUsed="true" Name="Signature"></w:LsdException> <w:LsdException Locked="false" Priority="1" SemiHidden="true" UnhideWhenUsed="true" Name="Default Paragraph Font"></w:LsdException> <w:LsdException Locked="false" SemiHidden="true" UnhideWhenUsed="true" Name="Body Text"></w:LsdException> <w:LsdException Locked="false" SemiHidden="true" UnhideWhenUsed="true" Name="Body Text Indent"></w:LsdException> <w:LsdException Locked="false" SemiHidden="true" UnhideWhenUsed="true" Name="List Continue"></w:LsdException> <w:LsdException Locked="false" SemiHidden="true" UnhideWhenUsed="true" Name="List Continue 2"></w:LsdException> <w:LsdException Locked="false" SemiHidden="true" UnhideWhenUsed="true" Name="List Continue 3"></w:LsdException> <w:LsdException Locked="false" SemiHidden="true" UnhideWhenUsed="true" Name="List Continue 4"></w:LsdException> <w:LsdException Locked="false" SemiHidden="true" UnhideWhenUsed="true" Name="List Continue 5"></w:LsdException> <w:LsdException Locked="false" SemiHidden="true" UnhideWhenUsed="true" Name="Message Header"></w:LsdException> <w:LsdException Locked="false" Priority="11" QFormat="true" Name="Subtitle"></w:LsdException> <w:LsdException Locked="false" SemiHidden="true" UnhideWhenUsed="true" Name="Salutation"></w:LsdException> <w:LsdException Locked="false" SemiHidden="true" UnhideWhenUsed="true" Name="Date"></w:LsdException> <w:LsdException Locked="false" SemiHidden="true" UnhideWhenUsed="true" Name="Body Text First Indent"></w:LsdException> <w:LsdException Locked="false" SemiHidden="true" UnhideWhenUsed="true" Name="Body Text First Indent 2"></w:LsdException> <w:LsdException Locked="false" SemiHidden="true" UnhideWhenUsed="true" Name="Note Heading"></w:LsdException> <w:LsdException Locked="false" SemiHidden="true" UnhideWhenUsed="true" Name="Body Text 2"></w:LsdException> <w:LsdException Locked="false" SemiHidden="true" UnhideWhenUsed="true" Name="Body Text 3"></w:LsdException> <w:LsdException Locked="false" SemiHidden="true" UnhideWhenUsed="true" Name="Body Text Indent 2"></w:LsdException> <w:LsdException Locked="false" SemiHidden="true" UnhideWhenUsed="true" Name="Body Text Indent 3"></w:LsdException> <w:LsdException Locked="false" SemiHidden="true" UnhideWhenUsed="true" Name="Block Text"></w:LsdException> <w:LsdException Locked="false" SemiHidden="true" UnhideWhenUsed="true" Name="Hyperlink"></w:LsdException> <w:LsdException Locked="false" SemiHidden="true" UnhideWhenUsed="true" Name="FollowedHyperlink"></w:LsdException> <w:LsdException Locked="false" Priority="22" QFormat="true" Name="Strong"></w:LsdException> <w:LsdException Locked="false" Priority="20" QFormat="true" Name="Emphasis"></w:LsdException> <w:LsdException Locked="false" SemiHidden="true" UnhideWhenUsed="true" Name="Document Map"></w:LsdException> <w:LsdException Locked="false" SemiHidden="true" UnhideWhenUsed="true" Name="Plain Text"></w:LsdException> <w:LsdException Locked="false" SemiHidden="true" UnhideWhenUsed="true" Name="E-mail Signature"></w:LsdException> <w:LsdException Locked="false" SemiHidden="true" UnhideWhenUsed="true" Name="HTML Top of Form"></w:LsdException> <w:LsdException Locked="false" SemiHidden="true" UnhideWhenUsed="true" Name="HTML Bottom of Form"></w:LsdException> <w:LsdException Locked="false" SemiHidden="true" UnhideWhenUsed="true" Name="Normal (Web)"></w:LsdException> <w:LsdException Locked="false" SemiHidden="true" UnhideWhenUsed="true" Name="HTML Acronym"></w:LsdException> <w:LsdException Locked="false" SemiHidden="true" UnhideWhenUsed="true" Name="HTML Address"></w:LsdException> <w:LsdException Locked="false" SemiHidden="true" UnhideWhenUsed="true" Name="HTML Cite"></w:LsdException> <w:LsdException Locked="false" SemiHidden="true" UnhideWhenUsed="true" Name="HTML Code"></w:LsdException> <w:LsdException Locked="false" SemiHidden="true" UnhideWhenUsed="true" Name="HTML Definition"></w:LsdException> <w:LsdException Locked="false" SemiHidden="true" UnhideWhenUsed="true" Name="HTML Keyboard"></w:LsdException> <w:LsdException Locked="false" SemiHidden="true" UnhideWhenUsed="true" Name="HTML Preformatted"></w:LsdException> <w:LsdException Locked="false" SemiHidden="true" UnhideWhenUsed="true" Name="HTML Sample"></w:LsdException> <w:LsdException Locked="false" SemiHidden="true" UnhideWhenUsed="true" Name="HTML Typewriter"></w:LsdException> <w:LsdException Locked="false" SemiHidden="true" UnhideWhenUsed="true" Name="HTML Variable"></w:LsdException> <w:LsdException Locked="false" SemiHidden="true" UnhideWhenUsed="true" Name="Normal Table"></w:LsdException> <w:LsdException Locked="false" SemiHidden="true" UnhideWhenUsed="true" Name="annotation subject"></w:LsdException> <w:LsdException Locked="false" SemiHidden="true" UnhideWhenUsed="true" Name="No List"></w:LsdException> <w:LsdException Locked="false" SemiHidden="true" UnhideWhenUsed="true" Name="Outline List 1"></w:LsdException> <w:LsdException Locked="false" SemiHidden="true" UnhideWhenUsed="true" Name="Outline List 2"></w:LsdException> <w:LsdException Locked="false" SemiHidden="true" UnhideWhenUsed="true" Name="Outline List 3"></w:LsdException> <w:LsdException Locked="false" SemiHidden="true" UnhideWhenUsed="true" Name="Table Simple 1"></w:LsdException> <w:LsdException Locked="false" SemiHidden="true" UnhideWhenUsed="true" Name="Table Simple 2"></w:LsdException> <w:LsdException Locked="false" SemiHidden="true" UnhideWhenUsed="true" Name="Table Simple 3"></w:LsdException> <w:LsdException Locked="false" SemiHidden="true" UnhideWhenUsed="true" Name="Table Classic 1"></w:LsdException> <w:LsdException Locked="false" SemiHidden="true" UnhideWhenUsed="true" Name="Table Classic 2"></w:LsdException> <w:LsdException Locked="false" SemiHidden="true" UnhideWhenUsed="true" Name="Table Classic 3"></w:LsdException> <w:LsdException Locked="false" SemiHidden="true" UnhideWhenUsed="true" Name="Table Classic 4"></w:LsdException> <w:LsdException Locked="false" SemiHidden="true" UnhideWhenUsed="true" Name="Table Colorful 1"></w:LsdException> <w:LsdException Locked="false" SemiHidden="true" UnhideWhenUsed="true" Name="Table Colorful 2"></w:LsdException> <w:LsdException Locked="false" SemiHidden="true" UnhideWhenUsed="true" Name="Table Colorful 3"></w:LsdException> <w:LsdException Locked="false" SemiHidden="true" UnhideWhenUsed="true" Name="Table Columns 1"></w:LsdException> <w:LsdException Locked="false" SemiHidden="true" UnhideWhenUsed="true" Name="Table Columns 2"></w:LsdException> <w:LsdException Locked="false" SemiHidden="true" UnhideWhenUsed="true" Name="Table Columns 3"></w:LsdException> <w:LsdException Locked="false" SemiHidden="true" UnhideWhenUsed="true" Name="Table Columns 4"></w:LsdException> <w:LsdException Locked="false" SemiHidden="true" UnhideWhenUsed="true" Name="Table Columns 5"></w:LsdException> <w:LsdException Locked="false" SemiHidden="true" UnhideWhenUsed="true" Name="Table Grid 1"></w:LsdException> <w:LsdException Locked="false" SemiHidden="true" UnhideWhenUsed="true" Name="Table Grid 2"></w:LsdException> <w:LsdException Locked="false" SemiHidden="true" UnhideWhenUsed="true" Name="Table Grid 3"></w:LsdException> <w:LsdException Locked="false" SemiHidden="true" UnhideWhenUsed="true" Name="Table Grid 4"></w:LsdException> <w:LsdException Locked="false" SemiHidden="true" UnhideWhenUsed="true" Name="Table Grid 5"></w:LsdException> <w:LsdException Locked="false" SemiHidden="true" UnhideWhenUsed="true" Name="Table Grid 6"></w:LsdException> <w:LsdException Locked="false" SemiHidden="true" UnhideWhenUsed="true" Name="Table Grid 7"></w:LsdException> <w:LsdException Locked="false" SemiHidden="true" UnhideWhenUsed="true" Name="Table Grid 8"></w:LsdException> <w:LsdException Locked="false" SemiHidden="true" UnhideWhenUsed="true" Name="Table List 1"></w:LsdException> <w:LsdException Locked="false" SemiHidden="true" UnhideWhenUsed="true" Name="Table List 2"></w:LsdException> <w:LsdException Locked="false" SemiHidden="true" UnhideWhenUsed="true" Name="Table List 3"></w:LsdException> <w:LsdException Locked="false" SemiHidden="true" UnhideWhenUsed="true" Name="Table List 4"></w:LsdException> <w:LsdException Locked="false" SemiHidden="true" UnhideWhenUsed="true" Name="Table List 5"></w:LsdException> <w:LsdException Locked="false" SemiHidden="true" UnhideWhenUsed="true" Name="Table List 6"></w:LsdException> <w:LsdException Locked="false" SemiHidden="true" UnhideWhenUsed="true" Name="Table List 7"></w:LsdException> <w:LsdException Locked="false" SemiHidden="true" UnhideWhenUsed="true" Name="Table List 8"></w:LsdException> <w:LsdException Locked="false" SemiHidden="true" UnhideWhenUsed="true" Name="Table 3D effects 1"></w:LsdException> <w:LsdException Locked="false" SemiHidden="true" UnhideWhenUsed="true" Name="Table 3D effects 2"></w:LsdException> <w:LsdException Locked="false" SemiHidden="true" UnhideWhenUsed="true" Name="Table 3D effects 3"></w:LsdException> <w:LsdException Locked="false" SemiHidden="true" UnhideWhenUsed="true" Name="Table Contemporary"></w:LsdException> <w:LsdException Locked="false" SemiHidden="true" UnhideWhenUsed="true" Name="Table Elegant"></w:LsdException> <w:LsdException Locked="false" SemiHidden="true" UnhideWhenUsed="true" Name="Table Professional"></w:LsdException> <w:LsdException Locked="false" SemiHidden="true" UnhideWhenUsed="true" Name="Table Subtle 1"></w:LsdException> <w:LsdException Locked="false" SemiHidden="true" UnhideWhenUsed="true" Name="Table Subtle 2"></w:LsdException> <w:LsdException Locked="false" SemiHidden="true" UnhideWhenUsed="true" Name="Table Web 1"></w:LsdException> <w:LsdException Locked="false" SemiHidden="true" UnhideWhenUsed="true" Name="Table Web 2"></w:LsdException> <w:LsdException Locked="false" SemiHidden="true" UnhideWhenUsed="true" Name="Table Web 3"></w:LsdException> <w:LsdException Locked="false" SemiHidden="true" UnhideWhenUsed="true" Name="Balloon Text"></w:LsdException> <w:LsdException Locked="false" Priority="39" Name="Table Grid"></w:LsdException> <w:LsdException Locked="false" SemiHidden="true" UnhideWhenUsed="true" Name="Table Theme"></w:LsdException> <w:LsdException Locked="false" SemiHidden="true" Name="Placeholder Text"></w:LsdException> <w:LsdException Locked="false" Priority="1" QFormat="true" Name="No Spacing"></w:LsdException> <w:LsdException Locked="false" Priority="60" Name="Light Shading"></w:LsdException> <w:LsdException Locked="false" Priority="61" Name="Light List"></w:LsdException> <w:LsdException Locked="false" Priority="62" Name="Light Grid"></w:LsdException> <w:LsdException Locked="false" Priority="63" Name="Medium Shading 1"></w:LsdException> <w:LsdException Locked="false" Priority="64" Name="Medium Shading 2"></w:LsdException> <w:LsdException Locked="false" Priority="65" Name="Medium List 1"></w:LsdException> <w:LsdException Locked="false" Priority="66" Name="Medium List 2"></w:LsdException> <w:LsdException Locked="false" Priority="67" Name="Medium Grid 1"></w:LsdException> <w:LsdException Locked="false" Priority="68" Name="Medium Grid 2"></w:LsdException> <w:LsdException Locked="false" Priority="69" Name="Medium Grid 3"></w:LsdException> <w:LsdException Locked="false" Priority="70" Name="Dark List"></w:LsdException> <w:LsdException Locked="false" Priority="71" Name="Colorful Shading"></w:LsdException> <w:LsdException Locked="false" Priority="72" Name="Colorful List"></w:LsdException> <w:LsdException Locked="false" Priority="73" Name="Colorful Grid"></w:LsdException> <w:LsdException Locked="false" Priority="60" Name="Light Shading Accent 1"></w:LsdException> <w:LsdException Locked="false" Priority="61" Name="Light List Accent 1"></w:LsdException> <w:LsdException Locked="false" Priority="62" Name="Light Grid Accent 1"></w:LsdException> <w:LsdException Locked="false" Priority="63" Name="Medium Shading 1 Accent 1"></w:LsdException> <w:LsdException Locked="false" Priority="64" Name="Medium Shading 2 Accent 1"></w:LsdException> <w:LsdException Locked="false" Priority="65" Name="Medium List 1 Accent 1"></w:LsdException> <w:LsdException Locked="false" SemiHidden="true" Name="Revision"></w:LsdException> <w:LsdException Locked="false" Priority="34" QFormat="true" Name="List Paragraph"></w:LsdException> <w:LsdException Locked="false" Priority="29" QFormat="true" Name="Quote"></w:LsdException> <w:LsdException Locked="false" Priority="30" QFormat="true" Name="Intense Quote"></w:LsdException> <w:LsdException Locked="false" Priority="66" Name="Medium List 2 Accent 1"></w:LsdException> <w:LsdException Locked="false" Priority="67" Name="Medium Grid 1 Accent 1"></w:LsdException> <w:LsdException Locked="false" Priority="68" Name="Medium Grid 2 Accent 1"></w:LsdException> <w:LsdException Locked="false" Priority="69" Name="Medium Grid 3 Accent 1"></w:LsdException> <w:LsdException Locked="false" Priority="70" Name="Dark List Accent 1"></w:LsdException> <w:LsdException Locked="false" Priority="71" Name="Colorful Shading Accent 1"></w:LsdException> <w:LsdException Locked="false" Priority="72" Name="Colorful List Accent 1"></w:LsdException> <w:LsdException Locked="false" Priority="73" Name="Colorful Grid Accent 1"></w:LsdException> <w:LsdException Locked="false" Priority="60" Name="Light Shading Accent 2"></w:LsdException> <w:LsdException Locked="false" Priority="61" Name="Light List Accent 2"></w:LsdException> <w:LsdException Locked="false" Priority="62" Name="Light Grid Accent 2"></w:LsdException> <w:LsdException Locked="false" Priority="63" Name="Medium Shading 1 Accent 2"></w:LsdException> <w:LsdException Locked="false" Priority="64" Name="Medium Shading 2 Accent 2"></w:LsdException> <w:LsdException Locked="false" Priority="65" Name="Medium List 1 Accent 2"></w:LsdException> <w:LsdException Locked="false" Priority="66" Name="Medium List 2 Accent 2"></w:LsdException> <w:LsdException Locked="false" Priority="67" Name="Medium Grid 1 Accent 2"></w:LsdException> <w:LsdException Locked="false" Priority="68" Name="Medium Grid 2 Accent 2"></w:LsdException> <w:LsdException Locked="false" Priority="69" Name="Medium Grid 3 Accent 2"></w:LsdException> <w:LsdException Locked="false" Priority="70" Name="Dark List Accent 2"></w:LsdException> <w:LsdException Locked="false" Priority="71" Name="Colorful Shading Accent 2"></w:LsdException> <w:LsdException Locked="false" Priority="72" Name="Colorful List Accent 2"></w:LsdException> <w:LsdException Locked="false" Priority="73" Name="Colorful Grid Accent 2"></w:LsdException> <w:LsdException Locked="false" Priority="60" Name="Light Shading Accent 3"></w:LsdException> <w:LsdException Locked="false" Priority="61" Name="Light List Accent 3"></w:LsdException> <w:LsdException Locked="false" Priority="62" Name="Light Grid Accent 3"></w:LsdException> <w:LsdException Locked="false" Priority="63" Name="Medium Shading 1 Accent 3"></w:LsdException> <w:LsdException Locked="false" Priority="64" Name="Medium Shading 2 Accent 3"></w:LsdException> <w:LsdException Locked="false" Priority="65" Name="Medium List 1 Accent 3"></w:LsdException> <w:LsdException Locked="false" Priority="66" Name="Medium List 2 Accent 3"></w:LsdException> <w:LsdException Locked="false" Priority="67" Name="Medium Grid 1 Accent 3"></w:LsdException> <w:LsdException Locked="false" Priority="68" Name="Medium Grid 2 Accent 3"></w:LsdException> <w:LsdException Locked="false" Priority="69" Name="Medium Grid 3 Accent 3"></w:LsdException> <w:LsdException Locked="false" Priority="70" Name="Dark List Accent 3"></w:LsdException> <w:LsdException Locked="false" Priority="71" Name="Colorful Shading Accent 3"></w:LsdException> <w:LsdException Locked="false" Priority="72" Name="Colorful List Accent 3"></w:LsdException> <w:LsdException Locked="false" Priority="73" Name="Colorful Grid Accent 3"></w:LsdException> <w:LsdException Locked="false" Priority="60" Name="Light Shading Accent 4"></w:LsdException> <w:LsdException Locked="false" Priority="61" Name="Light List Accent 4"></w:LsdException> <w:LsdException Locked="false" Priority="62" Name="Light Grid Accent 4"></w:LsdException> <w:LsdException Locked="false" Priority="63" Name="Medium Shading 1 Accent 4"></w:LsdException> <w:LsdException Locked="false" Priority="64" Name="Medium Shading 2 Accent 4"></w:LsdException> <w:LsdException Locked="false" Priority="65" Name="Medium List 1 Accent 4"></w:LsdException> <w:LsdException Locked="false" Priority="66" Name="Medium List 2 Accent 4"></w:LsdException> <w:LsdException Locked="false" Priority="67" Name="Medium Grid 1 Accent 4"></w:LsdException> <w:LsdException Locked="false" Priority="68" Name="Medium Grid 2 Accent 4"></w:LsdException> <w:LsdException Locked="false" Priority="69" Name="Medium Grid 3 Accent 4"></w:LsdException> <w:LsdException Locked="false" Priority="70" Name="Dark List Accent 4"></w:LsdException> <w:LsdException Locked="false" Priority="71" Name="Colorful Shading Accent 4"></w:LsdException> <w:LsdException Locked="false" Priority="72" Name="Colorful List Accent 4"></w:LsdException> <w:LsdException Locked="false" Priority="73" Name="Colorful Grid Accent 4"></w:LsdException> <w:LsdException Locked="false" Priority="60" Name="Light Shading Accent 5"></w:LsdException> <w:LsdException Locked="false" Priority="61" Name="Light List Accent 5"></w:LsdException> <w:LsdException Locked="false" Priority="62" Name="Light Grid Accent 5"></w:LsdException> <w:LsdException Locked="false" Priority="63" Name="Medium Shading 1 Accent 5"></w:LsdException> <w:LsdException Locked="false" Priority="64" Name="Medium Shading 2 Accent 5"></w:LsdException> <w:LsdException Locked="false" Priority="65" Name="Medium List 1 Accent 5"></w:LsdException> <w:LsdException Locked="false" Priority="66" Name="Medium List 2 Accent 5"></w:LsdException> <w:LsdException Locked="false" Priority="67" Name="Medium Grid 1 Accent 5"></w:LsdException> <w:LsdException Locked="false" Priority="68" Name="Medium Grid 2 Accent 5"></w:LsdException> <w:LsdException Locked="false" Priority="69" Name="Medium Grid 3 Accent 5"></w:LsdException> <w:LsdException Locked="false" Priority="70" Name="Dark List Accent 5"></w:LsdException> <w:LsdException Locked="false" Priority="71" Name="Colorful Shading Accent 5"></w:LsdException> <w:LsdException Locked="false" Priority="72" Name="Colorful List Accent 5"></w:LsdException> <w:LsdException Locked="false" Priority="73" Name="Colorful Grid Accent 5"></w:LsdException> <w:LsdException Locked="false" Priority="60" Name="Light Shading Accent 6"></w:LsdException> <w:LsdException Locked="false" Priority="61" Name="Light List Accent 6"></w:LsdException> <w:LsdException Locked="false" Priority="62" Name="Light Grid Accent 6"></w:LsdException> <w:LsdException Locked="false" Priority="63" Name="Medium Shading 1 Accent 6"></w:LsdException> <w:LsdException Locked="false" Priority="64" Name="Medium Shading 2 Accent 6"></w:LsdException> <w:LsdException Locked="false" Priority="65" Name="Medium List 1 Accent 6"></w:LsdException> <w:LsdException Locked="false" Priority="66" Name="Medium List 2 Accent 6"></w:LsdException> <w:LsdException Locked="false" Priority="67" Name="Medium Grid 1 Accent 6"></w:LsdException> <w:LsdException Locked="false" Priority="68" Name="Medium Grid 2 Accent 6"></w:LsdException> <w:LsdException Locked="false" Priority="69" Name="Medium Grid 3 Accent 6"></w:LsdException> <w:LsdException Locked="false" Priority="70" Name="Dark List Accent 6"></w:LsdException> <w:LsdException Locked="false" Priority="71" Name="Colorful Shading Accent 6"></w:LsdException> <w:LsdException Locked="false" Priority="72" Name="Colorful List Accent 6"></w:LsdException> <w:LsdException Locked="false" Priority="73" Name="Colorful Grid Accent 6"></w:LsdException> <w:LsdException Locked="false" Priority="19" QFormat="true" Name="Subtle Emphasis"></w:LsdException> <w:LsdException Locked="false" Priority="21" QFormat="true" Name="Intense Emphasis"></w:LsdException> <w:LsdException Locked="false" Priority="31" QFormat="true" Name="Subtle Reference"></w:LsdException> <w:LsdException Locked="false" Priority="32" QFormat="true" Name="Intense Reference"></w:LsdException> <w:LsdException Locked="false" Priority="33" QFormat="true" Name="Book Title"></w:LsdException> <w:LsdException Locked="false" Priority="37" SemiHidden="true" UnhideWhenUsed="true" Name="Bibliography"></w:LsdException> <w:LsdException Locked="false" Priority="39" SemiHidden="true" UnhideWhenUsed="true" QFormat="true" Name="TOC Heading"></w:LsdException> <w:LsdException Locked="false" Priority="41" Name="Plain Table 1"></w:LsdException> <w:LsdException Locked="false" Priority="42" Name="Plain Table 2"></w:LsdException> <w:LsdException Locked="false" Priority="43" Name="Plain Table 3"></w:LsdException> <w:LsdException Locked="false" Priority="44" Name="Plain Table 4"></w:LsdException> <w:LsdException Locked="false" Priority="45" Name="Plain Table 5"></w:LsdException> <w:LsdException Locked="false" Priority="40" Name="Grid Table Light"></w:LsdException> <w:LsdException Locked="false" Priority="46" Name="Grid Table 1 Light"></w:LsdException> <w:LsdException Locked="false" Priority="47" Name="Grid Table 2"></w:LsdException> <w:LsdException Locked="false" Priority="48" Name="Grid Table 3"></w:LsdException> <w:LsdException Locked="false" Priority="49" Name="Grid Table 4"></w:LsdException> <w:LsdException Locked="false" Priority="50" Name="Grid Table 5 Dark"></w:LsdException> <w:LsdException Locked="false" Priority="51" Name="Grid Table 6 Colorful"></w:LsdException> <w:LsdException Locked="false" Priority="52" Name="Grid Table 7 Colorful"></w:LsdException> <w:LsdException Locked="false" Priority="46" Name="Grid Table 1 Light Accent 1"></w:LsdException> <w:LsdException Locked="false" Priority="47" Name="Grid Table 2 Accent 1"></w:LsdException> <w:LsdException Locked="false" Priority="48" Name="Grid Table 3 Accent 1"></w:LsdException> <w:LsdException Locked="false" Priority="49" Name="Grid Table 4 Accent 1"></w:LsdException> <w:LsdException Locked="false" Priority="50" Name="Grid Table 5 Dark Accent 1"></w:LsdException> <w:LsdException Locked="false" Priority="51" Name="Grid Table 6 Colorful Accent 1"></w:LsdException> <w:LsdException Locked="false" Priority="52" Name="Grid Table 7 Colorful Accent 1"></w:LsdException> <w:LsdException Locked="false" Priority="46" Name="Grid Table 1 Light Accent 2"></w:LsdException> <w:LsdException Locked="false" Priority="47" Name="Grid Table 2 Accent 2"></w:LsdException> <w:LsdException Locked="false" Priority="48" Name="Grid Table 3 Accent 2"></w:LsdException> <w:LsdException Locked="false" Priority="49" Name="Grid Table 4 Accent 2"></w:LsdException> <w:LsdException Locked="false" Priority="50" Name="Grid Table 5 Dark Accent 2"></w:LsdException> <w:LsdException Locked="false" Priority="51" Name="Grid Table 6 Colorful Accent 2"></w:LsdException> <w:LsdException Locked="false" Priority="52" Name="Grid Table 7 Colorful Accent 2"></w:LsdException> <w:LsdException Locked="false" Priority="46" Name="Grid Table 1 Light Accent 3"></w:LsdException> <w:LsdException Locked="false" Priority="47" Name="Grid Table 2 Accent 3"></w:LsdException> <w:LsdException Locked="false" Priority="48" Name="Grid Table 3 Accent 3"></w:LsdException> <w:LsdException Locked="false" Priority="49" Name="Grid Table 4 Accent 3"></w:LsdException> <w:LsdException Locked="false" Priority="50" Name="Grid Table 5 Dark Accent 3"></w:LsdException> <w:LsdException Locked="false" Priority="51" Name="Grid Table 6 Colorful Accent 3"></w:LsdException> <w:LsdException Locked="false" Priority="52" Name="Grid Table 7 Colorful Accent 3"></w:LsdException> <w:LsdException Locked="false" Priority="46" Name="Grid Table 1 Light Accent 4"></w:LsdException> <w:LsdException Locked="false" Priority="47" Name="Grid Table 2 Accent 4"></w:LsdException> <w:LsdException Locked="false" Priority="48" Name="Grid Table 3 Accent 4"></w:LsdException> <w:LsdException Locked="false" Priority="49" Name="Grid Table 4 Accent 4"></w:LsdException> <w:LsdException Locked="false" Priority="50" Name="Grid Table 5 Dark Accent 4"></w:LsdException> <w:LsdException Locked="false" Priority="51" Name="Grid Table 6 Colorful Accent 4"></w:LsdException> <w:LsdException Locked="false" Priority="52" Name="Grid Table 7 Colorful Accent 4"></w:LsdException> <w:LsdException Locked="false" Priority="46" Name="Grid Table 1 Light Accent 5"></w:LsdException> <w:LsdException Locked="false" Priority="47" Name="Grid Table 2 Accent 5"></w:LsdException> <w:LsdException Locked="false" Priority="48" Name="Grid Table 3 Accent 5"></w:LsdException> <w:LsdException Locked="false" Priority="49" Name="Grid Table 4 Accent 5"></w:LsdException> <w:LsdException Locked="false" Priority="50" Name="Grid Table 5 Dark Accent 5"></w:LsdException> <w:LsdException Locked="false" Priority="51" Name="Grid Table 6 Colorful Accent 5"></w:LsdException> <w:LsdException Locked="false" Priority="52" Name="Grid Table 7 Colorful Accent 5"></w:LsdException> <w:LsdException Locked="false" Priority="46" Name="Grid Table 1 Light Accent 6"></w:LsdException> <w:LsdException Locked="false" Priority="47" Name="Grid Table 2 Accent 6"></w:LsdException> <w:LsdException Locked="false" Priority="48" Name="Grid Table 3 Accent 6"></w:LsdException> <w:LsdException Locked="false" Priority="49" Name="Grid Table 4 Accent 6"></w:LsdException> <w:LsdException Locked="false" Priority="50" Name="Grid Table 5 Dark Accent 6"></w:LsdException> <w:LsdException Locked="false" Priority="51" Name="Grid Table 6 Colorful Accent 6"></w:LsdException> <w:LsdException Locked="false" Priority="52" Name="Grid Table 7 Colorful Accent 6"></w:LsdException> <w:LsdException Locked="false" Priority="46" Name="List Table 1 Light"></w:LsdException> <w:LsdException Locked="false" Priority="47" Name="List Table 2"></w:LsdException> <w:LsdException Locked="false" Priority="48" Name="List Table 3"></w:LsdException> <w:LsdException Locked="false" Priority="49" Name="List Table 4"></w:LsdException> <w:LsdException Locked="false" Priority="50" Name="List Table 5 Dark"></w:LsdException> <w:LsdException Locked="false" Priority="51" Name="List Table 6 Colorful"></w:LsdException> <w:LsdException Locked="false" Priority="52" Name="List Table 7 Colorful"></w:LsdException> <w:LsdException Locked="false" Priority="46" Name="List Table 1 Light Accent 1"></w:LsdException> <w:LsdException Locked="false" Priority="47" Name="List Table 2 Accent 1"></w:LsdException> <w:LsdException Locked="false" Priority="48" Name="List Table 3 Accent 1"></w:LsdException> <w:LsdException Locked="false" Priority="49" Name="List Table 4 Accent 1"></w:LsdException> <w:LsdException Locked="false" Priority="50" Name="List Table 5 Dark Accent 1"></w:LsdException> <w:LsdException Locked="false" Priority="51" Name="List Table 6 Colorful Accent 1"></w:LsdException> <w:LsdException Locked="false" Priority="52" Name="List Table 7 Colorful Accent 1"></w:LsdException> <w:LsdException Locked="false" Priority="46" Name="List Table 1 Light Accent 2"></w:LsdException> <w:LsdException Locked="false" Priority="47" Name="List Table 2 Accent 2"></w:LsdException> <w:LsdException Locked="false" Priority="48" Name="List Table 3 Accent 2"></w:LsdException> <w:LsdException Locked="false" Priority="49" Name="List Table 4 Accent 2"></w:LsdException> <w:LsdException Locked="false" Priority="50" Name="List Table 5 Dark Accent 2"></w:LsdException> <w:LsdException Locked="false" Priority="51" Name="List Table 6 Colorful Accent 2"></w:LsdException> <w:LsdException Locked="false" Priority="52" Name="List Table 7 Colorful Accent 2"></w:LsdException> <w:LsdException Locked="false" Priority="46" Name="List Table 1 Light Accent 3"></w:LsdException> <w:LsdException Locked="false" Priority="47" Name="List Table 2 Accent 3"></w:LsdException> <w:LsdException Locked="false" Priority="48" Name="List Table 3 Accent 3"></w:LsdException> <w:LsdException Locked="false" Priority="49" Name="List Table 4 Accent 3"></w:LsdException> <w:LsdException Locked="false" Priority="50" Name="List Table 5 Dark Accent 3"></w:LsdException> <w:LsdException Locked="false" Priority="51" Name="List Table 6 Colorful Accent 3"></w:LsdException> <w:LsdException Locked="false" Priority="52" Name="List Table 7 Colorful Accent 3"></w:LsdException> <w:LsdException Locked="false" Priority="46" Name="List Table 1 Light Accent 4"></w:LsdException> <w:LsdException Locked="false" Priority="47" Name="List Table 2 Accent 4"></w:LsdException> <w:LsdException Locked="false" Priority="48" Name="List Table 3 Accent 4"></w:LsdException> <w:LsdException Locked="false" Priority="49" Name="List Table 4 Accent 4"></w:LsdException> <w:LsdException Locked="false" Priority="50" Name="List Table 5 Dark Accent 4"></w:LsdException> <w:LsdException Locked="false" Priority="51" Name="List Table 6 Colorful Accent 4"></w:LsdException> <w:LsdException Locked="false" Priority="52" Name="List Table 7 Colorful Accent 4"></w:LsdException> <w:LsdException Locked="false" Priority="46" Name="List Table 1 Light Accent 5"></w:LsdException> <w:LsdException Locked="false" Priority="47" Name="List Table 2 Accent 5"></w:LsdException> <w:LsdException Locked="false" Priority="48" Name="List Table 3 Accent 5"></w:LsdException> <w:LsdException Locked="false" Priority="49" Name="List Table 4 Accent 5"></w:LsdException> <w:LsdException Locked="false" Priority="50" Name="List Table 5 Dark Accent 5"></w:LsdException> <w:LsdException Locked="false" Priority="51" Name="List Table 6 Colorful Accent 5"></w:LsdException> <w:LsdException Locked="false" Priority="52" Name="List Table 7 Colorful Accent 5"></w:LsdException> <w:LsdException Locked="false" Priority="46" Name="List Table 1 Light Accent 6"></w:LsdException> <w:LsdException Locked="false" Priority="47" Name="List Table 2 Accent 6"></w:LsdException> <w:LsdException Locked="false" Priority="48" Name="List Table 3 Accent 6"></w:LsdException> <w:LsdException Locked="false" Priority="49" Name="List Table 4 Accent 6"></w:LsdException> <w:LsdException Locked="false" Priority="50" Name="List Table 5 Dark Accent 6"></w:LsdException> <w:LsdException Locked="false" Priority="51" Name="List Table 6 Colorful Accent 6"></w:LsdException> <w:LsdException Locked="false" Priority="52" Name="List Table 7 Colorful Accent 6"></w:LsdException> <w:LsdException Locked="false" SemiHidden="true" UnhideWhenUsed="true" Name="Mention"></w:LsdException> </w:LatentStyles> </xml><![endif]--><!--[if gte mso 10]> <style> /* Style Definitions */ table.MsoNormalTable {mso-style-name:"Table Normal"; mso-tstyle-rowband-size:0; mso-tstyle-colband-size:0; mso-style-noshow:yes; mso-style-priority:99; mso-style-parent:""; mso-padding-alt:0in 5.4pt 0in 5.4pt; mso-para-margin-top:0in; mso-para-margin-right:0in; mso-para-margin-bottom:8.0pt; mso-para-margin-left:0in; line-height:107%; mso-pagination:widow-orphan; font-size:11.0pt; font-family:"Calibri",sans-serif; mso-ascii-font-family:Calibri; mso-ascii-theme-font:minor-latin; mso-hansi-font-family:Calibri; mso-hansi-theme-font:minor-latin;} </style> <![endif]--><!--[if gte mso 9]><xml> <o:OfficeDocumentSettings> <o:AllowPNG></o:AllowPNG> </o:OfficeDocumentSettings> </xml><![endif]--><!--[if gte mso 9]><xml> <w:WordDocument> <w:View>Normal</w:View> <w:Zoom>0</w:Zoom> <w:TrackMoves></w:TrackMoves> <w:TrackFormatting></w:TrackFormatting> <w:PunctuationKerning></w:PunctuationKerning> <w:ValidateAgainstSchemas></w:ValidateAgainstSchemas> <w:SaveIfXMLInvalid>false</w:SaveIfXMLInvalid> <w:IgnoreMixedContent>false</w:IgnoreMixedContent> <w:AlwaysShowPlaceholderText>false</w:AlwaysShowPlaceholderText> <w:DoNotPromoteQF></w:DoNotPromoteQF> <w:LidThemeOther>EN-US</w:LidThemeOther> <w:LidThemeAsian>X-NONE</w:LidThemeAsian> <w:LidThemeComplexScript>X-NONE</w:LidThemeComplexScript> <w:Compatibility> <w:BreakWrappedTables></w:BreakWrappedTables> <w:SnapToGridInCell></w:SnapToGridInCell> <w:WrapTextWithPunct></w:WrapTextWithPunct> <w:UseAsianBreakRules></w:UseAsianBreakRules> <w:DontGrowAutofit></w:DontGrowAutofit> <w:SplitPgBreakAndParaMark></w:SplitPgBreakAndParaMark> <w:EnableOpenTypeKerning></w:EnableOpenTypeKerning> <w:DontFlipMirrorIndents></w:DontFlipMirrorIndents> <w:OverrideTableStyleHps></w:OverrideTableStyleHps> </w:Compatibility> <m:mathPr> <m:mathFont m:val="Cambria Math"></m:mathFont> <m:brkBin m:val="before"></m:brkBin> <m:brkBinSub m:val="--"></m:brkBinSub> <m:smallFrac m:val="off"></m:smallFrac> <m:dispDef></m:dispDef> <m:lMargin m:val="0"></m:lMargin> <m:rMargin m:val="0"></m:rMargin> <m:defJc m:val="centerGroup"></m:defJc> <m:wrapIndent m:val="1440"></m:wrapIndent> <m:intLim m:val="subSup"></m:intLim> <m:naryLim m:val="undOvr"></m:naryLim> </m:mathPr></w:WordDocument> </xml><![endif]--><!--[if gte mso 9]><xml> <w:LatentStyles DefLockedState="false" DefUnhideWhenUsed="false" DefSemiHidden="false" DefQFormat="false" DefPriority="99" LatentStyleCount="372"> <w:LsdException Locked="false" Priority="0" QFormat="true" Name="Normal"></w:LsdException> <w:LsdException Locked="false" Priority="9" QFormat="true" Name="heading 1"></w:LsdException> <w:LsdException Locked="false" Priority="9" SemiHidden="true" UnhideWhenUsed="true" QFormat="true" Name="heading 2"></w:LsdException> <w:LsdException Locked="false" Priority="9" SemiHidden="true" UnhideWhenUsed="true" QFormat="true" Name="heading 3"></w:LsdException> <w:LsdException Locked="false" Priority="9" SemiHidden="true" UnhideWhenUsed="true" QFormat="true" Name="heading 4"></w:LsdException> <w:LsdException Locked="false" Priority="9" SemiHidden="true" UnhideWhenUsed="true" QFormat="true" Name="heading 5"></w:LsdException> <w:LsdException Locked="false" Priority="9" SemiHidden="true" UnhideWhenUsed="true" QFormat="true" Name="heading 6"></w:LsdException> <w:LsdException Locked="false" Priority="9" SemiHidden="true" UnhideWhenUsed="true" QFormat="true" Name="heading 7"></w:LsdException> <w:LsdException Locked="false" Priority="9" SemiHidden="true" UnhideWhenUsed="true" QFormat="true" Name="heading 8"></w:LsdException> <w:LsdException Locked="false" Priority="9" SemiHidden="true" UnhideWhenUsed="true" QFormat="true" Name="heading 9"></w:LsdException> <w:LsdException Locked="false" SemiHidden="true" UnhideWhenUsed="true" Name="index 1"></w:LsdException> <w:LsdException Locked="false" SemiHidden="true" UnhideWhenUsed="true" Name="index 2"></w:LsdException> <w:LsdException Locked="false" SemiHidden="true" UnhideWhenUsed="true" Name="index 3"></w:LsdException> <w:LsdException Locked="false" SemiHidden="true" UnhideWhenUsed="true" Name="index 4"></w:LsdException> <w:LsdException Locked="false" SemiHidden="true" UnhideWhenUsed="true" Name="index 5"></w:LsdException> <w:LsdException Locked="false" SemiHidden="true" UnhideWhenUsed="true" Name="index 6"></w:LsdException> <w:LsdException Locked="false" SemiHidden="true" UnhideWhenUsed="true" Name="index 7"></w:LsdException> <w:LsdException Locked="false" SemiHidden="true" UnhideWhenUsed="true" Name="index 8"></w:LsdException> <w:LsdException Locked="false" SemiHidden="true" UnhideWhenUsed="true" Name="index 9"></w:LsdException> <w:LsdException Locked="false" Priority="39" SemiHidden="true" UnhideWhenUsed="true" Name="toc 1"></w:LsdException> <w:LsdException Locked="false" Priority="39" SemiHidden="true" UnhideWhenUsed="true" Name="toc 2"></w:LsdException> <w:LsdException Locked="false" Priority="39" SemiHidden="true" UnhideWhenUsed="true" Name="toc 3"></w:LsdException> <w:LsdException Locked="false" Priority="39" SemiHidden="true" UnhideWhenUsed="true" Name="toc 4"></w:LsdException> <w:LsdException Locked="false" Priority="39" SemiHidden="true" UnhideWhenUsed="true" Name="toc 5"></w:LsdException> <w:LsdException Locked="false" Priority="39" SemiHidden="true" UnhideWhenUsed="true" Name="toc 6"></w:LsdException> <w:LsdException Locked="false" Priority="39" SemiHidden="true" UnhideWhenUsed="true" Name="toc 7"></w:LsdException> <w:LsdException Locked="false" Priority="39" SemiHidden="true" UnhideWhenUsed="true" Name="toc 8"></w:LsdException> <w:LsdException Locked="false" Priority="39" SemiHidden="true" UnhideWhenUsed="true" Name="toc 9"></w:LsdException> <w:LsdException Locked="false" SemiHidden="true" UnhideWhenUsed="true" Name="Normal Indent"></w:LsdException> <w:LsdException Locked="false" SemiHidden="true" UnhideWhenUsed="true" Name="footnote text"></w:LsdException> <w:LsdException Locked="false" SemiHidden="true" UnhideWhenUsed="true" Name="annotation text"></w:LsdException> <w:LsdException Locked="false" SemiHidden="true" UnhideWhenUsed="true" Name="header"></w:LsdException> <w:LsdException Locked="false" SemiHidden="true" UnhideWhenUsed="true" Name="footer"></w:LsdException> <w:LsdException Locked="false" SemiHidden="true" UnhideWhenUsed="true" Name="index heading"></w:LsdException> <w:LsdException Locked="false" Priority="35" SemiHidden="true" UnhideWhenUsed="true" QFormat="true" Name="caption"></w:LsdException> <w:LsdException Locked="false" SemiHidden="true" UnhideWhenUsed="true" Name="table of figures"></w:LsdException> <w:LsdException Locked="false" SemiHidden="true" UnhideWhenUsed="true" Name="envelope address"></w:LsdException> <w:LsdException Locked="false" SemiHidden="true" UnhideWhenUsed="true" Name="envelope return"></w:LsdException> <w:LsdException Locked="false" SemiHidden="true" UnhideWhenUsed="true" Name="footnote reference"></w:LsdException> <w:LsdException Locked="false" SemiHidden="true" UnhideWhenUsed="true" Name="annotation reference"></w:LsdException> <w:LsdException Locked="false" SemiHidden="true" UnhideWhenUsed="true" Name="line number"></w:LsdException> <w:LsdException Locked="false" SemiHidden="true" UnhideWhenUsed="true" Name="page number"></w:LsdException> <w:LsdException Locked="false" SemiHidden="true" UnhideWhenUsed="true" Name="endnote reference"></w:LsdException> <w:LsdException Locked="false" SemiHidden="true" UnhideWhenUsed="true" Name="endnote text"></w:LsdException> <w:LsdException Locked="false" SemiHidden="true" UnhideWhenUsed="true" Name="table of authorities"></w:LsdException> <w:LsdException Locked="false" SemiHidden="true" UnhideWhenUsed="true" Name="macro"></w:LsdException> <w:LsdException Locked="false" SemiHidden="true" UnhideWhenUsed="true" Name="toa heading"></w:LsdException> <w:LsdException Locked="false" SemiHidden="true" UnhideWhenUsed="true" Name="List"></w:LsdException> <w:LsdException Locked="false" SemiHidden="true" UnhideWhenUsed="true" Name="List Bullet"></w:LsdException> <w:LsdException Locked="false" SemiHidden="true" UnhideWhenUsed="true" Name="List Number"></w:LsdException> <w:LsdException Locked="false" SemiHidden="true" UnhideWhenUsed="true" Name="List 2"></w:LsdException> <w:LsdException Locked="false" SemiHidden="true" UnhideWhenUsed="true" Name="List 3"></w:LsdException> <w:LsdException Locked="false" SemiHidden="true" UnhideWhenUsed="true" Name="List 4"></w:LsdException> <w:LsdException Locked="false" SemiHidden="true" UnhideWhenUsed="true" Name="List 5"></w:LsdException> <w:LsdException Locked="false" SemiHidden="true" UnhideWhenUsed="true" Name="List Bullet 2"></w:LsdException> <w:LsdException Locked="false" SemiHidden="true" UnhideWhenUsed="true" Name="List Bullet 3"></w:LsdException> <w:LsdException Locked="false" SemiHidden="true" UnhideWhenUsed="true" Name="List Bullet 4"></w:LsdException> <w:LsdException Locked="false" SemiHidden="true" UnhideWhenUsed="true" Name="List Bullet 5"></w:LsdException> <w:LsdException Locked="false" SemiHidden="true" UnhideWhenUsed="true" Name="List Number 2"></w:LsdException> <w:LsdException Locked="false" SemiHidden="true" UnhideWhenUsed="true" Name="List Number 3"></w:LsdException> <w:LsdException Locked="false" SemiHidden="true" UnhideWhenUsed="true" Name="List Number 4"></w:LsdException> <w:LsdException Locked="false" SemiHidden="true" UnhideWhenUsed="true" Name="List Number 5"></w:LsdException> <w:LsdException Locked="false" Priority="10" QFormat="true" Name="Title"></w:LsdException> <w:LsdException Locked="false" SemiHidden="true" UnhideWhenUsed="true" Name="Closing"></w:LsdException> <w:LsdException Locked="false" SemiHidden="true" UnhideWhenUsed="true" Name="Signature"></w:LsdException> <w:LsdException Locked="false" Priority="1" SemiHidden="true" UnhideWhenUsed="true" Name="Default Paragraph Font"></w:LsdException> <w:LsdException Locked="false" SemiHidden="true" UnhideWhenUsed="true" Name="Body Text"></w:LsdException> <w:LsdException Locked="false" SemiHidden="true" UnhideWhenUsed="true" Name="Body Text Indent"></w:LsdException> <w:LsdException Locked="false" SemiHidden="true" UnhideWhenUsed="true" Name="List Continue"></w:LsdException> <w:LsdException Locked="false" SemiHidden="true" UnhideWhenUsed="true" Name="List Continue 2"></w:LsdException> <w:LsdException Locked="false" SemiHidden="true" UnhideWhenUsed="true" Name="List Continue 3"></w:LsdException> <w:LsdException Locked="false" SemiHidden="true" UnhideWhenUsed="true" Name="List Continue 4"></w:LsdException> <w:LsdException Locked="false" SemiHidden="true" UnhideWhenUsed="true" Name="List Continue 5"></w:LsdException> <w:LsdException Locked="false" SemiHidden="true" UnhideWhenUsed="true" Name="Message Header"></w:LsdException> <w:LsdException Locked="false" Priority="11" QFormat="true" Name="Subtitle"></w:LsdException> <w:LsdException Locked="false" SemiHidden="true" UnhideWhenUsed="true" Name="Salutation"></w:LsdException> <w:LsdException Locked="false" SemiHidden="true" UnhideWhenUsed="true" Name="Date"></w:LsdException> <w:LsdException Locked="false" SemiHidden="true" UnhideWhenUsed="true" Name="Body Text First Indent"></w:LsdException> <w:LsdException Locked="false" SemiHidden="true" UnhideWhenUsed="true" Name="Body Text First Indent 2"></w:LsdException> <w:LsdException Locked="false" SemiHidden="true" UnhideWhenUsed="true" Name="Note Heading"></w:LsdException> <w:LsdException Locked="false" SemiHidden="true" UnhideWhenUsed="true" Name="Body Text 2"></w:LsdException> <w:LsdException Locked="false" SemiHidden="true" UnhideWhenUsed="true" Name="Body Text 3"></w:LsdException> <w:LsdException Locked="false" SemiHidden="true" UnhideWhenUsed="true" Name="Body Text Indent 2"></w:LsdException> <w:LsdException Locked="false" SemiHidden="true" UnhideWhenUsed="true" Name="Body Text Indent 3"></w:LsdException> <w:LsdException Locked="false" SemiHidden="true" UnhideWhenUsed="true" Name="Block Text"></w:LsdException> <w:LsdException Locked="false" SemiHidden="true" UnhideWhenUsed="true" Name="Hyperlink"></w:LsdException> <w:LsdException Locked="false" SemiHidden="true" UnhideWhenUsed="true" Name="FollowedHyperlink"></w:LsdException> <w:LsdException Locked="false" Priority="22" QFormat="true" Name="Strong"></w:LsdException> <w:LsdException Locked="false" Priority="20" QFormat="true" Name="Emphasis"></w:LsdException> <w:LsdException Locked="false" SemiHidden="true" UnhideWhenUsed="true" Name="Document Map"></w:LsdException> <w:LsdException Locked="false" SemiHidden="true" UnhideWhenUsed="true" Name="Plain Text"></w:LsdException> <w:LsdException Locked="false" SemiHidden="true" UnhideWhenUsed="true" Name="E-mail Signature"></w:LsdException> <w:LsdException Locked="false" SemiHidden="true" UnhideWhenUsed="true" Name="HTML Top of Form"></w:LsdException> <w:LsdException Locked="false" SemiHidden="true" UnhideWhenUsed="true" Name="HTML Bottom of Form"></w:LsdException> <w:LsdException Locked="false" SemiHidden="true" UnhideWhenUsed="true" Name="Normal (Web)"></w:LsdException> <w:LsdException Locked="false" SemiHidden="true" UnhideWhenUsed="true" Name="HTML Acronym"></w:LsdException> <w:LsdException Locked="false" SemiHidden="true" UnhideWhenUsed="true" Name="HTML Address"></w:LsdException> <w:LsdException Locked="false" SemiHidden="true" UnhideWhenUsed="true" Name="HTML Cite"></w:LsdException> <w:LsdException Locked="false" SemiHidden="true" UnhideWhenUsed="true" Name="HTML Code"></w:LsdException> <w:LsdException Locked="false" SemiHidden="true" UnhideWhenUsed="true" Name="HTML Definition"></w:LsdException> <w:LsdException Locked="false" SemiHidden="true" UnhideWhenUsed="true" Name="HTML Keyboard"></w:LsdException> <w:LsdException Locked="false" SemiHidden="true" UnhideWhenUsed="true" Name="HTML Preformatted"></w:LsdException> <w:LsdException Locked="false" SemiHidden="true" UnhideWhenUsed="true" Name="HTML Sample"></w:LsdException> <w:LsdException Locked="false" SemiHidden="true" UnhideWhenUsed="true" Name="HTML Typewriter"></w:LsdException> <w:LsdException Locked="false" SemiHidden="true" UnhideWhenUsed="true" Name="HTML Variable"></w:LsdException> <w:LsdException Locked="false" SemiHidden="true" UnhideWhenUsed="true" Name="Normal Table"></w:LsdException> <w:LsdException Locked="false" SemiHidden="true" UnhideWhenUsed="true" Name="annotation subject"></w:LsdException> <w:LsdException Locked="false" SemiHidden="true" UnhideWhenUsed="true" Name="No List"></w:LsdException> <w:LsdException Locked="false" SemiHidden="true" UnhideWhenUsed="true" Name="Outline List 1"></w:LsdException> <w:LsdException Locked="false" SemiHidden="true" UnhideWhenUsed="true" Name="Outline List 2"></w:LsdException> <w:LsdException Locked="false" SemiHidden="true" UnhideWhenUsed="true" Name="Outline List 3"></w:LsdException> <w:LsdException Locked="false" SemiHidden="true" UnhideWhenUsed="true" Name="Table Simple 1"></w:LsdException> <w:LsdException Locked="false" SemiHidden="true" UnhideWhenUsed="true" Name="Table Simple 2"></w:LsdException> <w:LsdException Locked="false" SemiHidden="true" UnhideWhenUsed="true" Name="Table Simple 3"></w:LsdException> <w:LsdException Locked="false" SemiHidden="true" UnhideWhenUsed="true" Name="Table Classic 1"></w:LsdException> <w:LsdException Locked="false" SemiHidden="true" UnhideWhenUsed="true" Name="Table Classic 2"></w:LsdException> <w:LsdException Locked="false" SemiHidden="true" UnhideWhenUsed="true" Name="Table Classic 3"></w:LsdException> <w:LsdException Locked="false" SemiHidden="true" UnhideWhenUsed="true" Name="Table Classic 4"></w:LsdException> <w:LsdException Locked="false" SemiHidden="true" UnhideWhenUsed="true" Name="Table Colorful 1"></w:LsdException> <w:LsdException Locked="false" SemiHidden="true" UnhideWhenUsed="true" Name="Table Colorful 2"></w:LsdException> <w:LsdException Locked="false" SemiHidden="true" UnhideWhenUsed="true" Name="Table Colorful 3"></w:LsdException> <w:LsdException Locked="false" SemiHidden="true" UnhideWhenUsed="true" Name="Table Columns 1"></w:LsdException> <w:LsdException Locked="false" SemiHidden="true" UnhideWhenUsed="true" Name="Table Columns 2"></w:LsdException> <w:LsdException Locked="false" SemiHidden="true" UnhideWhenUsed="true" Name="Table Columns 3"></w:LsdException> <w:LsdException Locked="false" SemiHidden="true" UnhideWhenUsed="true" Name="Table Columns 4"></w:LsdException> <w:LsdException Locked="false" SemiHidden="true" UnhideWhenUsed="true" Name="Table Columns 5"></w:LsdException> <w:LsdException Locked="false" SemiHidden="true" UnhideWhenUsed="true" Name="Table Grid 1"></w:LsdException> <w:LsdException Locked="false" SemiHidden="true" UnhideWhenUsed="true" Name="Table Grid 2"></w:LsdException> <w:LsdException Locked="false" SemiHidden="true" UnhideWhenUsed="true" Name="Table Grid 3"></w:LsdException> <w:LsdException Locked="false" SemiHidden="true" UnhideWhenUsed="true" Name="Table Grid 4"></w:LsdException> <w:LsdException Locked="false" SemiHidden="true" UnhideWhenUsed="true" Name="Table Grid 5"></w:LsdException> <w:LsdException Locked="false" SemiHidden="true" UnhideWhenUsed="true" Name="Table Grid 6"></w:LsdException> <w:LsdException Locked="false" SemiHidden="true" UnhideWhenUsed="true" Name="Table Grid 7"></w:LsdException> <w:LsdException Locked="false" SemiHidden="true" UnhideWhenUsed="true" Name="Table Grid 8"></w:LsdException> <w:LsdException Locked="false" SemiHidden="true" UnhideWhenUsed="true" Name="Table List 1"></w:LsdException> <w:LsdException Locked="false" SemiHidden="true" UnhideWhenUsed="true" Name="Table List 2"></w:LsdException> <w:LsdException Locked="false" SemiHidden="true" UnhideWhenUsed="true" Name="Table List 3"></w:LsdException> <w:LsdException Locked="false" SemiHidden="true" UnhideWhenUsed="true" Name="Table List 4"></w:LsdException> <w:LsdException Locked="false" SemiHidden="true" UnhideWhenUsed="true" Name="Table List 5"></w:LsdException> <w:LsdException Locked="false" SemiHidden="true" UnhideWhenUsed="true" Name="Table List 6"></w:LsdException> <w:LsdException Locked="false" SemiHidden="true" UnhideWhenUsed="true" Name="Table List 7"></w:LsdException> <w:LsdException Locked="false" SemiHidden="true" UnhideWhenUsed="true" Name="Table List 8"></w:LsdException> <w:LsdException Locked="false" SemiHidden="true" UnhideWhenUsed="true" Name="Table 3D effects 1"></w:LsdException> <w:LsdException Locked="false" SemiHidden="true" UnhideWhenUsed="true" Name="Table 3D effects 2"></w:LsdException> <w:LsdException Locked="false" SemiHidden="true" UnhideWhenUsed="true" Name="Table 3D effects 3"></w:LsdException> <w:LsdException Locked="false" SemiHidden="true" UnhideWhenUsed="true" Name="Table Contemporary"></w:LsdException> <w:LsdException Locked="false" SemiHidden="true" UnhideWhenUsed="true" Name="Table Elegant"></w:LsdException> <w:LsdException Locked="false" SemiHidden="true" UnhideWhenUsed="true" Name="Table Professional"></w:LsdException> <w:LsdException Locked="false" SemiHidden="true" UnhideWhenUsed="true" Name="Table Subtle 1"></w:LsdException> <w:LsdException Locked="false" SemiHidden="true" UnhideWhenUsed="true" Name="Table Subtle 2"></w:LsdException> <w:LsdException Locked="false" SemiHidden="true" UnhideWhenUsed="true" Name="Table Web 1"></w:LsdException> <w:LsdException Locked="false" SemiHidden="true" UnhideWhenUsed="true" Name="Table Web 2"></w:LsdException> <w:LsdException Locked="false" SemiHidden="true" UnhideWhenUsed="true" Name="Table Web 3"></w:LsdException> <w:LsdException Locked="false" SemiHidden="true" UnhideWhenUsed="true" Name="Balloon Text"></w:LsdException> <w:LsdException Locked="false" Priority="39" Name="Table Grid"></w:LsdException> <w:LsdException Locked="false" SemiHidden="true" UnhideWhenUsed="true" Name="Table Theme"></w:LsdException> <w:LsdException Locked="false" SemiHidden="true" Name="Placeholder Text"></w:LsdException> <w:LsdException Locked="false" Priority="1" QFormat="true" Name="No Spacing"></w:LsdException> <w:LsdException Locked="false" Priority="60" Name="Light Shading"></w:LsdException> <w:LsdException Locked="false" Priority="61" Name="Light List"></w:LsdException> <w:LsdException Locked="false" Priority="62" Name="Light Grid"></w:LsdException> <w:LsdException Locked="false" Priority="63" Name="Medium Shading 1"></w:LsdException> <w:LsdException Locked="false" Priority="64" Name="Medium Shading 2"></w:LsdException> <w:LsdException Locked="false" Priority="65" Name="Medium List 1"></w:LsdException> <w:LsdException Locked="false" Priority="66" Name="Medium List 2"></w:LsdException> <w:LsdException Locked="false" Priority="67" Name="Medium Grid 1"></w:LsdException> <w:LsdException Locked="false" Priority="68" Name="Medium Grid 2"></w:LsdException> <w:LsdException Locked="false" Priority="69" Name="Medium Grid 3"></w:LsdException> <w:LsdException Locked="false" Priority="70" Name="Dark List"></w:LsdException> <w:LsdException Locked="false" Priority="71" Name="Colorful Shading"></w:LsdException> <w:LsdException Locked="false" Priority="72" Name="Colorful List"></w:LsdException> <w:LsdException Locked="false" Priority="73" Name="Colorful Grid"></w:LsdException> <w:LsdException Locked="false" Priority="60" Name="Light Shading Accent 1"></w:LsdException> <w:LsdException Locked="false" Priority="61" Name="Light List Accent 1"></w:LsdException> <w:LsdException Locked="false" Priority="62" Name="Light Grid Accent 1"></w:LsdException> <w:LsdException Locked="false" Priority="63" Name="Medium Shading 1 Accent 1"></w:LsdException> <w:LsdException Locked="false" Priority="64" Name="Medium Shading 2 Accent 1"></w:LsdException> <w:LsdException Locked="false" Priority="65" Name="Medium List 1 Accent 1"></w:LsdException> <w:LsdException Locked="false" SemiHidden="true" Name="Revision"></w:LsdException> <w:LsdException Locked="false" Priority="34" QFormat="true" Name="List Paragraph"></w:LsdException> <w:LsdException Locked="false" Priority="29" QFormat="true" Name="Quote"></w:LsdException> <w:LsdException Locked="false" Priority="30" QFormat="true" Name="Intense Quote"></w:LsdException> <w:LsdException Locked="false" Priority="66" Name="Medium List 2 Accent 1"></w:LsdException> <w:LsdException Locked="false" Priority="67" Name="Medium Grid 1 Accent 1"></w:LsdException> <w:LsdException Locked="false" Priority="68" Name="Medium Grid 2 Accent 1"></w:LsdException> <w:LsdException Locked="false" Priority="69" Name="Medium Grid 3 Accent 1"></w:LsdException> <w:LsdException Locked="false" Priority="70" Name="Dark List Accent 1"></w:LsdException> <w:LsdException Locked="false" Priority="71" Name="Colorful Shading Accent 1"></w:LsdException> <w:LsdException Locked="false" Priority="72" Name="Colorful List Accent 1"></w:LsdException> <w:LsdException Locked="false" Priority="73" Name="Colorful Grid Accent 1"></w:LsdException> <w:LsdException Locked="false" Priority="60" Name="Light Shading Accent 2"></w:LsdException> <w:LsdException Locked="false" Priority="61" Name="Light List Accent 2"></w:LsdException> <w:LsdException Locked="false" Priority="62" Name="Light Grid Accent 2"></w:LsdException> <w:LsdException Locked="false" Priority="63" Name="Medium Shading 1 Accent 2"></w:LsdException> <w:LsdException Locked="false" Priority="64" Name="Medium Shading 2 Accent 2"></w:LsdException> <w:LsdException Locked="false" Priority="65" Name="Medium List 1 Accent 2"></w:LsdException> <w:LsdException Locked="false" Priority="66" Name="Medium List 2 Accent 2"></w:LsdException> <w:LsdException Locked="false" Priority="67" Name="Medium Grid 1 Accent 2"></w:LsdException> <w:LsdException Locked="false" Priority="68" Name="Medium Grid 2 Accent 2"></w:LsdException> <w:LsdException Locked="false" Priority="69" Name="Medium Grid 3 Accent 2"></w:LsdException> <w:LsdException Locked="false" Priority="70" Name="Dark List Accent 2"></w:LsdException> <w:LsdException Locked="false" Priority="71" Name="Colorful Shading Accent 2"></w:LsdException> <w:LsdException Locked="false" Priority="72" Name="Colorful List Accent 2"></w:LsdException> <w:LsdException Locked="false" Priority="73" Name="Colorful Grid Accent 2"></w:LsdException> <w:LsdException Locked="false" Priority="60" Name="Light Shading Accent 3"></w:LsdException> <w:LsdException Locked="false" Priority="61" Name="Light List Accent 3"></w:LsdException> <w:LsdException Locked="false" Priority="62" Name="Light Grid Accent 3"></w:LsdException> <w:LsdException Locked="false" Priority="63" Name="Medium Shading 1 Accent 3"></w:LsdException> <w:LsdException Locked="false" Priority="64" Name="Medium Shading 2 Accent 3"></w:LsdException> <w:LsdException Locked="false" Priority="65" Name="Medium List 1 Accent 3"></w:LsdException> <w:LsdException Locked="false" Priority="66" Name="Medium List 2 Accent 3"></w:LsdException> <w:LsdException Locked="false" Priority="67" Name="Medium Grid 1 Accent 3"></w:LsdException> <w:LsdException Locked="false" Priority="68" Name="Medium Grid 2 Accent 3"></w:LsdException> <w:LsdException Locked="false" Priority="69" Name="Medium Grid 3 Accent 3"></w:LsdException> <w:LsdException Locked="false" Priority="70" Name="Dark List Accent 3"></w:LsdException> <w:LsdException Locked="false" Priority="71" Name="Colorful Shading Accent 3"></w:LsdException> <w:LsdException Locked="false" Priority="72" Name="Colorful List Accent 3"></w:LsdException> <w:LsdException Locked="false" Priority="73" Name="Colorful Grid Accent 3"></w:LsdException> <w:LsdException Locked="false" Priority="60" Name="Light Shading Accent 4"></w:LsdException> <w:LsdException Locked="false" Priority="61" Name="Light List Accent 4"></w:LsdException> <w:LsdException Locked="false" Priority="62" Name="Light Grid Accent 4"></w:LsdException> <w:LsdException Locked="false" Priority="63" Name="Medium Shading 1 Accent 4"></w:LsdException> <w:LsdException Locked="false" Priority="64" Name="Medium Shading 2 Accent 4"></w:LsdException> <w:LsdException Locked="false" Priority="65" Name="Medium List 1 Accent 4"></w:LsdException> <w:LsdException Locked="false" Priority="66" Name="Medium List 2 Accent 4"></w:LsdException> <w:LsdException Locked="false" Priority="67" Name="Medium Grid 1 Accent 4"></w:LsdException> <w:LsdException Locked="false" Priority="68" Name="Medium Grid 2 Accent 4"></w:LsdException> <w:LsdException Locked="false" Priority="69" Name="Medium Grid 3 Accent 4"></w:LsdException> <w:LsdException Locked="false" Priority="70" Name="Dark List Accent 4"></w:LsdException> <w:LsdException Locked="false" Priority="71" Name="Colorful Shading Accent 4"></w:LsdException> <w:LsdException Locked="false" Priority="72" Name="Colorful List Accent 4"></w:LsdException> <w:LsdException Locked="false" Priority="73" Name="Colorful Grid Accent 4"></w:LsdException> <w:LsdException Locked="false" Priority="60" Name="Light Shading Accent 5"></w:LsdException> <w:LsdException Locked="false" Priority="61" Name="Light List Accent 5"></w:LsdException> <w:LsdException Locked="false" Priority="62" Name="Light Grid Accent 5"></w:LsdException> <w:LsdException Locked="false" Priority="63" Name="Medium Shading 1 Accent 5"></w:LsdException> <w:LsdException Locked="false" Priority="64" Name="Medium Shading 2 Accent 5"></w:LsdException> <w:LsdException Locked="false" Priority="65" Name="Medium List 1 Accent 5"></w:LsdException> <w:LsdException Locked="false" Priority="66" Name="Medium List 2 Accent 5"></w:LsdException> <w:LsdException Locked="false" Priority="67" Name="Medium Grid 1 Accent 5"></w:LsdException> <w:LsdException Locked="false" Priority="68" Name="Medium Grid 2 Accent 5"></w:LsdException> <w:LsdException Locked="false" Priority="69" Name="Medium Grid 3 Accent 5"></w:LsdException> <w:LsdException Locked="false" Priority="70" Name="Dark List Accent 5"></w:LsdException> <w:LsdException Locked="false" Priority="71" Name="Colorful Shading Accent 5"></w:LsdException> <w:LsdException Locked="false" Priority="72" Name="Colorful List Accent 5"></w:LsdException> <w:LsdException Locked="false" Priority="73" Name="Colorful Grid Accent 5"></w:LsdException> <w:LsdException Locked="false" Priority="60" Name="Light Shading Accent 6"></w:LsdException> <w:LsdException Locked="false" Priority="61" Name="Light List Accent 6"></w:LsdException> <w:LsdException Locked="false" Priority="62" Name="Light Grid Accent 6"></w:LsdException> <w:LsdException Locked="false" Priority="63" Name="Medium Shading 1 Accent 6"></w:LsdException> <w:LsdException Locked="false" Priority="64" Name="Medium Shading 2 Accent 6"></w:LsdException> <w:LsdException Locked="false" Priority="65" Name="Medium List 1 Accent 6"></w:LsdException> <w:LsdException Locked="false" Priority="66" Name="Medium List 2 Accent 6"></w:LsdException> <w:LsdException Locked="false" Priority="67" Name="Medium Grid 1 Accent 6"></w:LsdException> <w:LsdException Locked="false" Priority="68" Name="Medium Grid 2 Accent 6"></w:LsdException> <w:LsdException Locked="false" Priority="69" Name="Medium Grid 3 Accent 6"></w:LsdException> <w:LsdException Locked="false" Priority="70" Name="Dark List Accent 6"></w:LsdException> <w:LsdException Locked="false" Priority="71" Name="Colorful Shading Accent 6"></w:LsdException> <w:LsdException Locked="false" Priority="72" Name="Colorful List Accent 6"></w:LsdException> <w:LsdException Locked="false" Priority="73" Name="Colorful Grid Accent 6"></w:LsdException> <w:LsdException Locked="false" Priority="19" QFormat="true" Name="Subtle Emphasis"></w:LsdException> <w:LsdException Locked="false" Priority="21" QFormat="true" Name="Intense Emphasis"></w:LsdException> <w:LsdException Locked="false" Priority="31" QFormat="true" Name="Subtle Reference"></w:LsdException> <w:LsdException Locked="false" Priority="32" QFormat="true" Name="Intense Reference"></w:LsdException> <w:LsdException Locked="false" Priority="33" QFormat="true" Name="Book Title"></w:LsdException> <w:LsdException Locked="false" Priority="37" SemiHidden="true" UnhideWhenUsed="true" Name="Bibliography"></w:LsdException> <w:LsdException Locked="false" Priority="39" SemiHidden="true" UnhideWhenUsed="true" QFormat="true" Name="TOC Heading"></w:LsdException> <w:LsdException Locked="false" Priority="41" Name="Plain Table 1"></w:LsdException> <w:LsdException Locked="false" Priority="42" Name="Plain Table 2"></w:LsdException> <w:LsdException Locked="false" Priority="43" Name="Plain Table 3"></w:LsdException> <w:LsdException Locked="false" Priority="44" Name="Plain Table 4"></w:LsdException> <w:LsdException Locked="false" Priority="45" Name="Plain Table 5"></w:LsdException> <w:LsdException Locked="false" Priority="40" Name="Grid Table Light"></w:LsdException> <w:LsdException Locked="false" Priority="46" Name="Grid Table 1 Light"></w:LsdException> <w:LsdException Locked="false" Priority="47" Name="Grid Table 2"></w:LsdException> <w:LsdException Locked="false" Priority="48" Name="Grid Table 3"></w:LsdException> <w:LsdException Locked="false" Priority="49" Name="Grid Table 4"></w:LsdException> <w:LsdException Locked="false" Priority="50" Name="Grid Table 5 Dark"></w:LsdException> <w:LsdException Locked="false" Priority="51" Name="Grid Table 6 Colorful"></w:LsdException> <w:LsdException Locked="false" Priority="52" Name="Grid Table 7 Colorful"></w:LsdException> <w:LsdException Locked="false" Priority="46" Name="Grid Table 1 Light Accent 1"></w:LsdException> <w:LsdException Locked="false" Priority="47" Name="Grid Table 2 Accent 1"></w:LsdException> <w:LsdException Locked="false" Priority="48" Name="Grid Table 3 Accent 1"></w:LsdException> <w:LsdException Locked="false" Priority="49" Name="Grid Table 4 Accent 1"></w:LsdException> <w:LsdException Locked="false" Priority="50" Name="Grid Table 5 Dark Accent 1"></w:LsdException> <w:LsdException Locked="false" Priority="51" Name="Grid Table 6 Colorful Accent 1"></w:LsdException> <w:LsdException Locked="false" Priority="52" Name="Grid Table 7 Colorful Accent 1"></w:LsdException> <w:LsdException Locked="false" Priority="46" Name="Grid Table 1 Light Accent 2"></w:LsdException> <w:LsdException Locked="false" Priority="47" Name="Grid Table 2 Accent 2"></w:LsdException> <w:LsdException Locked="false" Priority="48" Name="Grid Table 3 Accent 2"></w:LsdException> <w:LsdException Locked="false" Priority="49" Name="Grid Table 4 Accent 2"></w:LsdException> <w:LsdException Locked="false" Priority="50" Name="Grid Table 5 Dark Accent 2"></w:LsdException> <w:LsdException Locked="false" Priority="51" Name="Grid Table 6 Colorful Accent 2"></w:LsdException> <w:LsdException Locked="false" Priority="52" Name="Grid Table 7 Colorful Accent 2"></w:LsdException> <w:LsdException Locked="false" Priority="46" Name="Grid Table 1 Light Accent 3"></w:LsdException> <w:LsdException Locked="false" Priority="47" Name="Grid Table 2 Accent 3"></w:LsdException> <w:LsdException Locked="false" Priority="48" Name="Grid Table 3 Accent 3"></w:LsdException> <w:LsdException Locked="false" Priority="49" Name="Grid Table 4 Accent 3"></w:LsdException> <w:LsdException Locked="false" Priority="50" Name="Grid Table 5 Dark Accent 3"></w:LsdException> <w:LsdException Locked="false" Priority="51" Name="Grid Table 6 Colorful Accent 3"></w:LsdException> <w:LsdException Locked="false" Priority="52" Name="Grid Table 7 Colorful Accent 3"></w:LsdException> <w:LsdException Locked="false" Priority="46" Name="Grid Table 1 Light Accent 4"></w:LsdException> <w:LsdException Locked="false" Priority="47" Name="Grid Table 2 Accent 4"></w:LsdException> <w:LsdException Locked="false" Priority="48" Name="Grid Table 3 Accent 4"></w:LsdException> <w:LsdException Locked="false" Priority="49" Name="Grid Table 4 Accent 4"></w:LsdException> <w:LsdException Locked="false" Priority="50" Name="Grid Table 5 Dark Accent 4"></w:LsdException> <w:LsdException Locked="false" Priority="51" Name="Grid Table 6 Colorful Accent 4"></w:LsdException> <w:LsdException Locked="false" Priority="52" Name="Grid Table 7 Colorful Accent 4"></w:LsdException> <w:LsdException Locked="false" Priority="46" Name="Grid Table 1 Light Accent 5"></w:LsdException> <w:LsdException Locked="false" Priority="47" Name="Grid Table 2 Accent 5"></w:LsdException> <w:LsdException Locked="false" Priority="48" Name="Grid Table 3 Accent 5"></w:LsdException> <w:LsdException Locked="false" Priority="49" Name="Grid Table 4 Accent 5"></w:LsdException> <w:LsdException Locked="false" Priority="50" Name="Grid Table 5 Dark Accent 5"></w:LsdException> <w:LsdException Locked="false" Priority="51" Name="Grid Table 6 Colorful Accent 5"></w:LsdException> <w:LsdException Locked="false" Priority="52" Name="Grid Table 7 Colorful Accent 5"></w:LsdException> <w:LsdException Locked="false" Priority="46" Name="Grid Table 1 Light Accent 6"></w:LsdException> <w:LsdException Locked="false" Priority="47" Name="Grid Table 2 Accent 6"></w:LsdException> <w:LsdException Locked="false" Priority="48" Name="Grid Table 3 Accent 6"></w:LsdException> <w:LsdException Locked="false" Priority="49" Name="Grid Table 4 Accent 6"></w:LsdException> <w:LsdException Locked="false" Priority="50" Name="Grid Table 5 Dark Accent 6"></w:LsdException> <w:LsdException Locked="false" Priority="51" Name="Grid Table 6 Colorful Accent 6"></w:LsdException> <w:LsdException Locked="false" Priority="52" Name="Grid Table 7 Colorful Accent 6"></w:LsdException> <w:LsdException Locked="false" Priority="46" Name="List Table 1 Light"></w:LsdException> <w:LsdException Locked="false" Priority="47" Name="List Table 2"></w:LsdException> <w:LsdException Locked="false" Priority="48" Name="List Table 3"></w:LsdException> <w:LsdException Locked="false" Priority="49" Name="List Table 4"></w:LsdException> <w:LsdException Locked="false" Priority="50" Name="List Table 5 Dark"></w:LsdException> <w:LsdException Locked="false" Priority="51" Name="List Table 6 Colorful"></w:LsdException> <w:LsdException Locked="false" Priority="52" Name="List Table 7 Colorful"></w:LsdException> <w:LsdException Locked="false" Priority="46" Name="List Table 1 Light Accent 1"></w:LsdException> <w:LsdException Locked="false" Priority="47" Name="List Table 2 Accent 1"></w:LsdException> <w:LsdException Locked="false" Priority="48" Name="List Table 3 Accent 1"></w:LsdException> <w:LsdException Locked="false" Priority="49" Name="List Table 4 Accent 1"></w:LsdException> <w:LsdException Locked="false" Priority="50" Name="List Table 5 Dark Accent 1"></w:LsdException> <w:LsdException Locked="false" Priority="51" Name="List Table 6 Colorful Accent 1"></w:LsdException> <w:LsdException Locked="false" Priority="52" Name="List Table 7 Colorful Accent 1"></w:LsdException> <w:LsdException Locked="false" Priority="46" Name="List Table 1 Light Accent 2"></w:LsdException> <w:LsdException Locked="false" Priority="47" Name="List Table 2 Accent 2"></w:LsdException> <w:LsdException Locked="false" Priority="48" Name="List Table 3 Accent 2"></w:LsdException> <w:LsdException Locked="false" Priority="49" Name="List Table 4 Accent 2"></w:LsdException> <w:LsdException Locked="false" Priority="50" Name="List Table 5 Dark Accent 2"></w:LsdException> <w:LsdException Locked="false" Priority="51" Name="List Table 6 Colorful Accent 2"></w:LsdException> <w:LsdException Locked="false" Priority="52" Name="List Table 7 Colorful Accent 2"></w:LsdException> <w:LsdException Locked="false" Priority="46" Name="List Table 1 Light Accent 3"></w:LsdException> <w:LsdException Locked="false" Priority="47" Name="List Table 2 Accent 3"></w:LsdException> <w:LsdException Locked="false" Priority="48" Name="List Table 3 Accent 3"></w:LsdException> <w:LsdException Locked="false" Priority="49" Name="List Table 4 Accent 3"></w:LsdException> <w:LsdException Locked="false" Priority="50" Name="List Table 5 Dark Accent 3"></w:LsdException> <w:LsdException Locked="false" Priority="51" Name="List Table 6 Colorful Accent 3"></w:LsdException> <w:LsdException Locked="false" Priority="52" Name="List Table 7 Colorful Accent 3"></w:LsdException> <w:LsdException Locked="false" Priority="46" Name="List Table 1 Light Accent 4"></w:LsdException> <w:LsdException Locked="false" Priority="47" Name="List Table 2 Accent 4"></w:LsdException> <w:LsdException Locked="false" Priority="48" Name="List Table 3 Accent 4"></w:LsdException> <w:LsdException Locked="false" Priority="49" Name="List Table 4 Accent 4"></w:LsdException> <w:LsdException Locked="false" Priority="50" Name="List Table 5 Dark Accent 4"></w:LsdException> <w:LsdException Locked="false" Priority="51" Name="List Table 6 Colorful Accent 4"></w:LsdException> <w:LsdException Locked="false" Priority="52" Name="List Table 7 Colorful Accent 4"></w:LsdException> <w:LsdException Locked="false" Priority="46" Name="List Table 1 Light Accent 5"></w:LsdException> <w:LsdException Locked="false" Priority="47" Name="List Table 2 Accent 5"></w:LsdException> <w:LsdException Locked="false" Priority="48" Name="List Table 3 Accent 5"></w:LsdException> <w:LsdException Locked="false" Priority="49" Name="List Table 4 Accent 5"></w:LsdException> <w:LsdException Locked="false" Priority="50" Name="List Table 5 Dark Accent 5"></w:LsdException> <w:LsdException Locked="false" Priority="51" Name="List Table 6 Colorful Accent 5"></w:LsdException> <w:LsdException Locked="false" Priority="52" Name="List Table 7 Colorful Accent 5"></w:LsdException> <w:LsdException Locked="false" Priority="46" Name="List Table 1 Light Accent 6"></w:LsdException> <w:LsdException Locked="false" Priority="47" Name="List Table 2 Accent 6"></w:LsdException> <w:LsdException Locked="false" Priority="48" Name="List Table 3 Accent 6"></w:LsdException> <w:LsdException Locked="false" Priority="49" Name="List Table 4 Accent 6"></w:LsdException> <w:LsdException Locked="false" Priority="50" Name="List Table 5 Dark Accent 6"></w:LsdException> <w:LsdException Locked="false" Priority="51" Name="List Table 6 Colorful Accent 6"></w:LsdException> <w:LsdException Locked="false" Priority="52" Name="List Table 7 Colorful Accent 6"></w:LsdException> <w:LsdException Locked="false" SemiHidden="true" UnhideWhenUsed="true" Name="Mention"></w:LsdException> </w:LatentStyles> </xml><![endif]--><!--[if gte mso 10]> <style> /* Style Definitions */ table.MsoNormalTable {mso-style-name:"Table Normal"; mso-tstyle-rowband-size:0; mso-tstyle-colband-size:0; mso-style-noshow:yes; mso-style-priority:99; mso-style-parent:""; mso-padding-alt:0in 5.4pt 0in 5.4pt; mso-para-margin-top:0in; mso-para-margin-right:0in; mso-para-margin-bottom:8.0pt; mso-para-margin-left:0in; line-height:107%; mso-pagination:widow-orphan; font-size:11.0pt; font-family:"Calibri",sans-serif; mso-ascii-font-family:Calibri; mso-ascii-theme-font:minor-latin; mso-hansi-font-family:Calibri; mso-hansi-theme-font:minor-latin;} </style> <![endif]--><!--[if gte mso 9]><xml> <o:OfficeDocumentSettings> <o:AllowPNG></o:AllowPNG> </o:OfficeDocumentSettings> </xml><![endif]-->
Nfused with 17 hair + scalp-loving herbs, our 17 Herb African Black Soap Shampoo is a concentrated shampoo made with authentic African Raw Black Soap. Our botanical-blend is made with ingredients known to strengthen + condition natural hair + scalp. A little goes a long way!
Shake well before using . . . natural ingredients settle.

Lemon Juice is a natural cleanser, helps balance pH, helps prevent dandruff, strengthen hair roots + makes hair more resilient, stimulates scalp + helps with hair growth, kills germs on scalp.

Fresh Fermented Aloe Vera Gel soothes dry skin, moisturizes, oxygenates cells, contains vitamins A + C, slows down aging process, lightens dark spots, helps relieve psoriasis + seborrhea, burns, insect bites, blisters, frostbite and allergic rashes, reduces itching + irritation.



Amla Fruit also known as Indian gooseberry. Ground gooseberry fruit is used for hair, skin + as a vitamin supplement; is a natural astringent for face + scalp; helps to prevent infections; exfoliates; eliminates excess hair oil; stimulates hair follicles which helps promote hair growth; contains vitamin C + tannins, plant polyphenols that combine with proteins to regulate tissue growth and is a natural hair dye.

Brahmi helps in the aid of healthy + strong hair, strengthens hair roots, helps reduce split ends, revitalizes scalp and helps fight alopecia.

Horsetail is effective remedy to promote hair growth, contains amino acids and phytosterols, which strengthen the hair follicles, improves the circulation of blood in the scalp, stimulates the hair follicles + reduces the production of sebum (or oil) in the scalp.
Listing is for 1 bottle.
Before using read the ingredient list for allergens + skin sensitivities; patch testing is suggested.
Avoid getting in eyes.

Directions: Shake well before using. Wet hair thoroughly with warm water (to loosen debris). Pour a little shampoo into the palm of your hands or directly on your hair + agitate to create bubbles. Rinse + repeat, if necessary.
Ingredients: African raw black soap, ionized acid water, lemon juice, fermented aloe vera gel, brahmi, rosemary powder, nettles, marigold, sage, horsetail, msm, amla fruit, bamboo leaves, henna leaves, burdock root, tea tree oil, witch hazel + baobab protein, hydrolyzed
avg net wt 9 oz (255.14 gr)
J. Lexi, LLC
Real Food for Healthy Skin
+ Uncommon Beauty
For external use only.


Our products have not been reviewed by the FDA + are not intended for use in the diagnosis, cure, mitigation, treatment or prevention of disease.
Reviews
Featured Products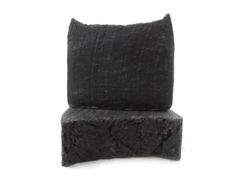 Chaga + Cacao
$15.00
Adzuki Cleansing Grains
$15.00