500mg CBD Herbal Salve (THC Free)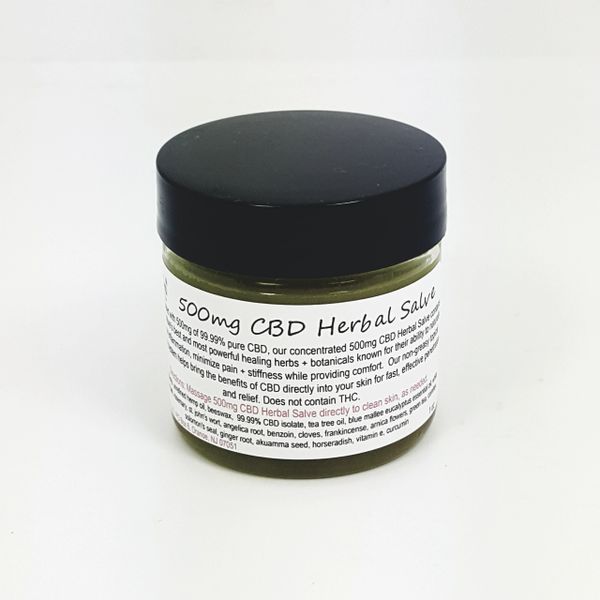 500mg CBD Herbal Salve (THC Free)
500mg CBD Herbal Salve . . .
is a light vegan approved beeswax-free balm made with 99.99% pure CBD Isolate. THC-Free, our formulation includes unrefined hemp oil, extra virgin olive oil, 17 herb proprietary-blend known to reduce + provide relief of inflammation, stress, pain + anxiety, vitamin e and essential oil blend.
Created to easily penetrate + be absorbed topically into skin, our herbal blend delivers fast + effective relief.
Comes in a glass jar.

 Anhydrous Hemp Oil is a non-psychoactive phytocannabinoid-rich extract derived from hemp plants mainly for medical use. Our pharmaceutical-grade extract is non-psychoactive, pharmaceutical grade non-GMO 99.99% pure CBD isolate that has been lab tested + confirmed to contain 0% THC. CBD is a cannabinoid widely studied for its therapeutic benefits, such as its anti-inflammatory, analgesic + anti-aging properties.


 95% Curcumin is a key chemical in turmeric said to be a natural anti-inflammatory + antioxidant compound. Claims: Reduces pain, inflammation and stiffness related to rheumatoid arthritis (RA) and osteoarthritis (OA); treats bursitis + is known as a cleansing agent.

 Piperine helps the body absorb curcumin.

 Willow Bark has been used for centuries as a pain reliever with salicin as the active ingredient; has been used as an alternative to aspirin, particularly those that experience chronic headaches or back pain. 

 Cloves contain a compound called eugenol, known for its antibacterial properties; helps relieve + reduce stress, is an excellent pain reliever for muscles + joints.

 Cat's Claw helps to reduce joint pain.

 Akuamma Seed is a West African herbal medicine traditionally used as a pain reducer with analgesic + anti-inflammatory benefits.

 St. John's Wort is said to provide emotional support, physical tension + pain.

 Ginger Root may help reduce pain and inflammation.
Directions: for targeted relief, massage a tiny bit of 500mg CBD Herbal Salve into your pain spot with the ball of your fingers. Inhale the tea tree + eucalyptus essential oil blend.
Ingredients Include: unrefined hemp seed oil, extra virgin olive oil, anhydrous hemp oil, vitamin e, essential oil blend.
1 oz (28.34 gr)
These statements have not been evaluated by the FDA. This product is not intended for use in the diagnosis, cure, mitigation, treatment or prevention of disease.
Reviews
Featured Products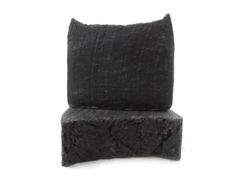 Chaga + Cacao
$15.00
Adzuki Cleansing Grains
$15.00