Adam's Beard Set
Adam's Beard Set includes a conditioning beard bar + beard butter . . .

Adam's Beard Butter . . .
Like our Herbal Scalp + Hair Butter, is infused with many herbs, botanicals, minerals, vitamins + oils to nourish, hydrate + moisturize your beard + beard skin.  Virgin Coconut Cream Oil is a natural hair conditioner + Rosemary helps to stimulate hair growth. Our fantastic beard balm will condition + beautify every type of beard. Can also be used on hair + scalp.

With continued use + over time, many who use this nutrient-enriched butter see an improvement in the length, texture, feel + condition of their beard and the health of the under-beard skin. 

Amla contains vitamin C and tannins, plant polyphenols that combine with proteins to regulate tissue growth; stimulates hair follicles, which in turn stimulates hair growth + is a natural astringent helping to prevent the occurrence of scalp infections.

Neem  Leaf has anti-viral, anti-bacterial, anti-fungal + anti-inflammatory properties and is used to strengthen + regrow hair.

Lecithin supports + enhances the required amount of protein for hair growth; it not only improves hair growth, but also enhances its texture making it strong + shiny.

Bee Pollen includes approximately 25 percent complete protein containing at least 18 amino acids, more than 12 vitamins, 28 minerals, 11 enzymes + co-enzymes, 14 beneficial fatty acids, + 11 carbohydrates including vitamins A, C, E, biotin, niacin, B6 + B12 making it the ultimate source of nourishment hair craves to improve overall hair quality.

Use sparingly; a little goes a long way.

Adam's Beard Butter Ingredients:  extra virgin olive oil, raw beeswax, raw shea butter, raw cocoa butter, kokum butter, cupuacu butter, mango butter, organic virgin coconut cream oil, jojoba oil, unfiltered hemp seed oil, argan oil, avocado oil, zinc pca, grapeseed oil, lemongrass essential oil, rosemary extract, lecithin, coffee oil, lanolin, natural vitamin e, Jamaican black castor oil, aloe vera gel, lavender flowers, amla, hibiscus flowers, horsetail powder, curry leaves, sage leaf, rosemary powder, plantain leaf powder, bee pollen, ashwagandha powder, saw palmetto, chamomile flowers, stinging nettles leaf, black walnut hulls, calendula petals, fleect-flower root, organic lemongrass, yucca root powder, diatomaceous earth, msm, henna leaves, bamboo leaves, glyceryl monocaprylate and glyceryl monoundecylenate EcoCert, vitamin b3, burdock root, comfrey root, neem leaf + vitamin c
avg net wt 1.50 oz (42.52 gr)

Adam's Beard . . .
Adam's Beard soap for men is a super-conditioning beard bar that cares not only for your beard but also the skin under the beard!  Designed with a course beard in mind, Adam's Beard soap exfoliates to keep the beard skin healthy + helps give the beard a softness + luster.
Fresh Aloe Vera Gel soothes dry skin, moisturizes, oxygenates cells, contains vitamins A + C, helps relieve psoriasis + seborrhea; allergic rashes, reduces itching + skin irritation.
Allantoin promotes healthy skin by cleansing away dead skin tissue, speeding up the growth of new healthy skin.
Alkaline Water also known as ionized water, balances pH; is an antioxidant; helps maintain smooth skin; has anti-disease properties; rejuvenates, detoxifies + hydrates skin; reduces acne breakouts.
Birch Tar detoxifies, disinfects + cleanses; is antiseptic; helps combat acne, eczema, seborrhea, psoriasis, dandruff + itchy skin; because of the naturally occurring salicylic acid (an organic plant hormone) and methyl salicylate (an organic ester) it acts as a natural exfoliator that sloughs off dead skin + tones new skin.  Birch prevents toxins from collecting in the skin.  Has a smoke, campfire fragrance.

100% handmade using the cold-process method.
Listing is for 1 bar.

  Before using read the ingredient list for allergens + skin sensitivities; patch testing is suggested.
 Avoid getting in eyes.
This soap exfoliates to remove dead skin cells. 
If using on face, follow with a facial moisturizer including sunscreen.
Ingredients: extra virgin olive oil, alkaline water, castor oil, coconut oil, fresh aloe vera gel, food-grade sodium hydroxide, birch tar, hemp seed oil, allantoin, sodium lactate, herbal blend (elder flowers, henna leaves, arnica flowers fenugreek seeds, stinging nettles, burdock root, horsetail, marigold flowers, marshmallow root + neem leaf) + silk

avg net wt 4.5 oz (127.573 gr)
100% holistically handmade using the cold-process method. Listing is for 1 bar + 1 jar.
Our products have not been reviewed by the FDA + are not intended for use in the diagnosis, cure, mitigation, treatment or prevention of disease.
Reviews
Featured Products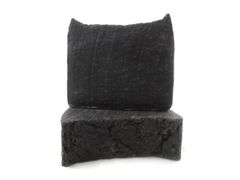 Chaga + Cacao
$15.00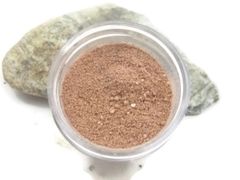 Adzuki Cleansing Grains
$15.00