Ahhmazing Body Oil ~ Even Complexion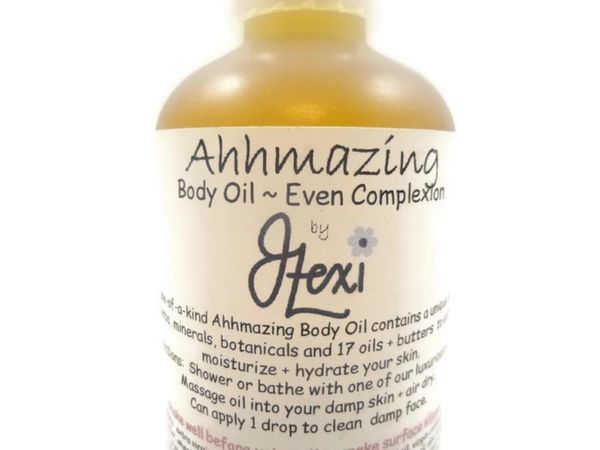 Ahhmazing Body Oil ~ Even Complexion
Ahhmazing Body Oil ~ Even Complexion nourishes your skin, helps to even your skin tone, exfoliates, moisturizes, hydrates + beautifies! Our Ahhmazing, one-of-a-kind body oil is loaded with 18 skin-loving oils/butters + 26 herbs, minerals, vitamins, botanicals + more. Your skin is going to drink up this beautifully scented, non-greasy formula! 
Our Ahhmazing Body Oil ~ Even Complexion formula is highly concentrated . . . a little goes a long way!
For best results, massage Ahhmazing Body Oil ~ Even Complexion to your damp skin after bathing; air dry, if you can!
Apply 1 drop to a clean + slightly damp face to help moisturize, lock in hydration + restore skin's even complexion.

Ahhmazing Body Oil ~ Even Complexion can be used as a massage oil, too!

Himalayan Salts consist of 84 minerals, such as potassium, iron, calcium, magnesium + copper, which can be absorbed through the skin; highly beneficial for combating skin allergies caused by a multitude of factors, from stress + chemicals to age + illness; have high bromine + magnesium levels, both of which are great for fighting allergies because of their detoxification + cleansing of the skin; can also can make the skin smoother + soothe rough skin + are also known to help with skin conditions like psoriasis, dry skin, acne, insect bites + blisters.

Bearberry Extract is an anti-bacterial astringent that exfoliates, lightens skin; increases cell turnover rate + is ideal for acne, pigmentation, uneven texture + wrinkles.

Black Cumin Seed Oil contains over 100 chemical compounds;  protein, vitamins B1, B2, B3, folic acid, calcium, iron, copper, zinc, and phosphorous, is anti-parasitic + is effective for skin conditions such as allergies, eczema, acne, psoriasis and boils.


Shiitake Mushroom improves skin's appearance, calms + hydrates when applied topically; lightens skin + fades scars because of its concentration of natural kojic acid and minimizes inflammation + irritation.  

Macadamin Nut Oil is rich with antioxidants + is especially high in vitamin E which improves the appearance of scars, tones the skin + prevents stretch marks; has a high content of palmitoleic acid, a fatty acid that is similar to the skin's sebum, which tends to decrease naturally with aging; is a natural moisturizer; fights dryness + is absorbed by the skin quickly. 
Caution:  May make the floor slippery
100% holistically handmade. Listing is for 1 item.
Ingredients:  extra virgin olive oil, black cumin seed oil, virgin coconut cream oil, rice bran oil, shea olein, cocoa butter, wheat germ oil, macadamia nut oil, aloe vera oil, hemp seed oil, jojoba oil, evening primrose oil, avocado oil, almond oil, apricot kernel oil, fragrance, lecithin, marigold flowers, Bokek +/or Himalayan salts, fuller's earth, papaya extract, shiitake mushroom, chickpea flour, licorice extract, bamboo leaves, henna leaves, vitamin c, beet sugar extract, honey powder, lemon extract, ganoderma lucidum, salicylic acid, bearberry extract, natural caffeine coffee bean extract, bee pollen, MSM, diatomaceous earth, dl-panthenol, milk thistle, allantoin, lanolin, activated bamboo charcoal, royal jelly + vitamin b3
net wt 6.50 oz (
184.27 gr)
J. Lexi, LLC
Uncommon Beauty
For external use only.
Our products have not been reviewed by the FDA + are not intended for use in the diagnosis, cure, mitigation, treatment or prevention of disease.
Reviews
Featured Products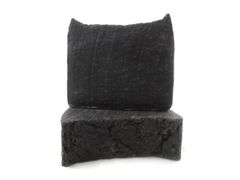 Chaga + Cacao
$15.00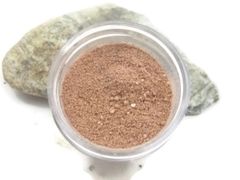 Adzuki Cleansing Grains
$15.00