Balance Gemstone + Colloidal Silver Facial Toner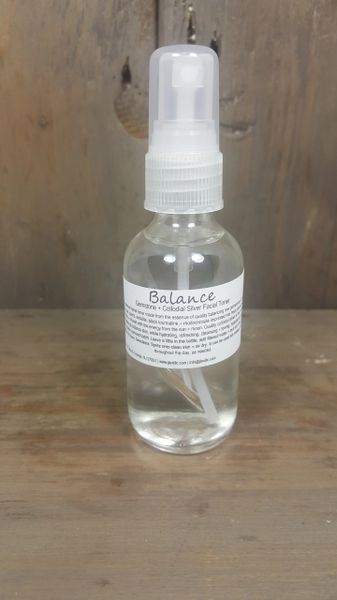 Balance Gemstone + Colloidal Silver Facial Toner
Balance . . .
Gemstone + Colloidal Silver Facial Toner is a premium toner made from the essence of quality balancing raw gemstones including moonstone, tiger eye, sodalite, black tourmaline + rhodochrosite imprinted into fresh ionized acid water then is grounded + infused with energy from the earth, sun + moon.  Quality 99.99% colloidal silver is then added for its benefits of helping to balance skin, while hydrating, refreshing, cleansing + toning.
Our gemstone products are created with encased gemstones in ionized acid water; there is no direct contact of the gemstones with any liquid.
Included are reusable gemstones encased in glass for you to make additional batches. Leave a little in the bottle, add filtered water + let it sit in the grass or windowsill for at least 24 hours.
Directions: Spritz onto clean skin + air dry. It can be used set makeup + to hydrate throughout the day, as needed.

 Ionized Acid Water is astringent + oxidative; has microclusters smaller than tap + bottled water to hydrate best; causes the contraction of body tissues (which then tightens, softens + provides an environment for healing) which is perfect for the treatment of many common skins conditions known today; the slightly acidic pH allows it to firm + tone the skin, helping to keep it looking young + youthful and drastically reducing the aging process; can be used throughout the day, with the use of a sprayer, on the skin – even over make-up – to refresh + re-hydrate.  When used regularly, the results are phenomenal!  I keep a small bottle in my pocketbook + spray on my face + hands throughout the day to keep them fresh + youthful.

 Moonstone is said to have encouraging healing benefits for hair + skin.

 Tiger's Eye is excellent for soothing + repairing sensitive skin, while improving self-confidence and inner joy. It has a calming + grounding affect, helping bring stability and awareness. It's also known to bring balance to your skin + positive energy.

 Sodalite crystals are healing by nature + have been used for centuries for smooth, youthful-looking skin; can stimulate collagen + improves elasticity of the skin; and helps reduce puffiness + wrinkles.

 Rainbow Fluorite is used in crystal healing for its balancing properties to promote healing in skin challenges.

 Black Tourmaline is grounding; as an energizing stone, tourmaline is believed to help vitalize skin, making it appear more radiant + youthful.  When tourmaline crystals warm as they are rubbed onto skin, they become positively charged on one end and negatively charged on the other.  Because of this unique feature, tourmaline has been incorporated into moisturizers, exfoliants, and anti-agers to increase the absorption of nutrients into the skin.  According to one anti-aging product, tourmaline extract triggers a warming effect to increase the production of new collagen and the contraction of fibers, thus restoring the springiness of skin.

 Rhodochrosite helps soothe skin + support the cells that produce collagen + elastin. ... It helps to nourish and heal blemished skin; and helps fight the signs of aging.

 Clear Quartz is highly prized for its ability to clear the mind of negativity to enhance higher spiritual receptiveness; is considered the master of all healing crystals due to its ability to magnify or amplify healing vibrations of other crystals.
net wt 2 oz
@ J. Lexi, we take a holistic approach in creating nourishing recipes for hair, face + body. Made in small batches in our Garden State fermenting kitchen, the probiotic-derived formulas are combined with nature's bounty (fruit, veggies, botanicals, protein herbs, superfoods, + more) to encourage + support an environment for health + well-being. Radiant skin + great hair are our best accessories, help build confidence + increase self-esteem. At J. Lexi, we want you to love the skin you're in.
Our holistic soaps are encased in breathable polyolefin then wrapped in hemp paper.
Wishing you beautiful healthy skin, lots of love, wholeness + peace.
J. Lexi, LLC
Uncommon Beauty
For external use only. Our products are not intended for use in the diagnosis, cure, mitigation, treatment or prevention of disease.
Reviews
Featured Products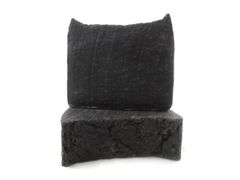 Chaga + Cacao
$15.00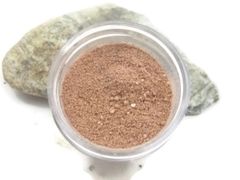 Adzuki Cleansing Grains
$15.00