Bamboo + Diatomaceous Earth - Silica Deep Conditioner
Bamboo + Diatomaceous Earth - Silica Deep Conditioner
Bamboo + Diatomaceous Earth is a pH balanced, silica-rich deep conditioner for hair.  Silica, also known as Silicon Dioxide, is the most important trace mineral for human health, helps to prevent baldness, stimulates scalp for healthier hair, creates an environment for hair growth + assures its beautiful shine, luster + strength.  Silica is a major component of hair.  Bamboo + Diatomaceous Earth contain ingredients high in silica.  Silica strengthens the hair, making it less brittle + helps prevent split ends.
The scalp + hair loving ingredients in Bamboo + Diatomaceous Earth makes for an excellent deep conditioner or for co-washing.  It's also been proven to be an excellent leave-in conditioner . . . just use 1 part conditioner to 3 to 4 parts ionized acid water.  The leave-in conditions should be thin enough to spray on.


Bamboo has a high level of natural silica, is antibacterial; the mineral silicon is extracted from the leaves + stems of bamboo which has positive effects in maintenance of the ductile properties of hair cells + carrying away dead skin + unwanted agents.

Diatomaceous Earth "DE" is 84% Silicon Dioxide (Silica), the most important trace mineral for human health; contains collagen, helps with scalp problems; revitalizes hair + supports hair growth; keeps scalp clean + healthy by killing the fungal causing germs that inhabits the scalp. Diatomaceous Earth helps in blood circulation in the hair bulb, keeps hair hydrated by retaining the natural moisture of the hair. Since silica is building blocks of the hair, Diatomaceous Earth is necessary in creating new hair.

Zinc PCA is the leading contributor to having healthy scalp + hair by naturally controlling production of sebum which helps prevent hair loss, oily scalp + hair and dry hair; helps eliminate dandruff + helps reduce scalp odor by killing bacteria that grows on the scalp; and may have anti-aging effects on the scalp + skin.

Amla Fruit is a natural scalp astringent; helps to prevent infections; exfoliates; eliminates excess hair oil; stimulates hair follicles which helps promote hair growth; nourishes + strengthens hair roots.

Ionized Acid Water also known as beauty water, is pH balanced, has smaller micro-clusters to penetrate + hydrate hair, its oxidation power helps cleanse hair, leaving it detangled + shiny.

Horsetail is a good source of silica + calcium; is beneficial for the proper growth cell functions; is rich in antioxidants that help fight infections + diseases; effective remedy to promote hair growth as it contains amino acids + phytosterols, which strengthen + stimulate hair follicles, improves the circulation of blood in the scalp + reduces the production of sebum (or oil) in the scalp.

dl-Panthenol 100 known as "ProVitamin B5," 100% panthenol strengthens the hair shaft; provides luster to the hair.
Made with a natural preservative.

Directions: after washing hair (with one of our shampoo bars) massage our concentrated deep conditioner into scalp + hair. Wet hair, as needed. Cover with plastic cap for at least 30 minutes then rinse thoroughly.  Style as usual. To use as a co-wash, apply to wet hair, comb through with fingers, cover with plastic cap for at least 15 minutes, then rinse thoroughly.

100% handmade. Listing is for 1 jar.
Before using read the ingredient list for allergens + sensitivities; patch testing is suggested.

Ingredients: ionized acid water, diatomaceous earth, glycerin, bamboo leaves, quaternium-79 hydrolyzed wheat protein, gluconolactone + sodium benzoate, Jamaican castor oil, dl-panthenol 100, beet sugar extract, organic virgin coconut cream oil, unrefined shea butter, c12-15 alkyl benzoate, zinc pca, behentrimonium methosulfate (+) cetearyl alcohol, aloe vera, avocado oil, monoi de tahiti oil, rosehips, marshmallow root, fleece flower root, amla fruit, horsetail, moringa + essential oil blend
 net wt 8 oz (226.80 gr)



J. Lexi, LLC
Real Food for Healthy Skin
+ Uncommon Beauty

For external use only. Our products have not been reviewed by the FDA + are not intended for use in the diagnosis, cure, mitigation, treatment or prevention
of disease.
Reviews
Featured Products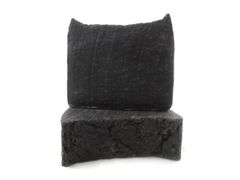 Chaga + Cacao
$15.00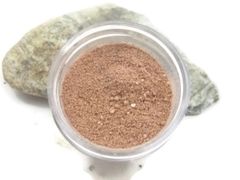 Adzuki Cleansing Grains
$15.00