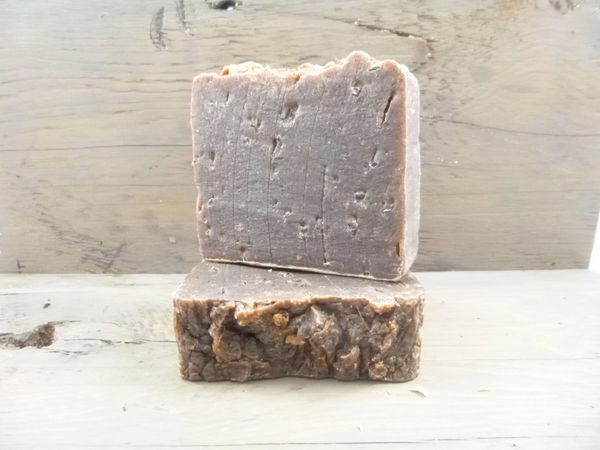 Baobab + Almasi
<!--[if !mso]> <style> v\:* {behavior:url(#default#VML);} o\:* {behavior:url(#default#VML);} w\:* {behavior:url(#default#VML);} .shape {behavior:url(#default#VML);} </style> <![endif]--><!--[if gte mso 9]><xml> <o:OfficeDocumentSettings> <o:AllowPNG></o:AllowPNG> </o:OfficeDocumentSettings> </xml><![endif]--><!--[if gte mso 9]><xml> <w:WordDocument> <w:View>Normal</w:View> <w:Zoom>0</w:Zoom> <w:TrackMoves>false</w:TrackMoves> <w:TrackFormatting></w:TrackFormatting> <w:PunctuationKerning></w:PunctuationKerning> <w:ValidateAgainstSchemas></w:ValidateAgainstSchemas> <w:SaveIfXMLInvalid>false</w:SaveIfXMLInvalid> <w:IgnoreMixedContent>false</w:IgnoreMixedContent> <w:AlwaysShowPlaceholderText>false</w:AlwaysShowPlaceholderText> <w:DoNotPromoteQF></w:DoNotPromoteQF> <w:LidThemeOther>EN-US</w:LidThemeOther> <w:LidThemeAsian>X-NONE</w:LidThemeAsian> <w:LidThemeComplexScript>X-NONE</w:LidThemeComplexScript> <w:Compatibility> <w:BreakWrappedTables></w:BreakWrappedTables> <w:SnapToGridInCell></w:SnapToGridInCell> <w:WrapTextWithPunct></w:WrapTextWithPunct> <w:UseAsianBreakRules></w:UseAsianBreakRules> <w:DontGrowAutofit></w:DontGrowAutofit> <w:SplitPgBreakAndParaMark></w:SplitPgBreakAndParaMark> <w:EnableOpenTypeKerning></w:EnableOpenTypeKerning> <w:DontFlipMirrorIndents></w:DontFlipMirrorIndents> <w:OverrideTableStyleHps></w:OverrideTableStyleHps> </w:Compatibility> <m:mathPr> <m:mathFont m:val="Cambria Math"></m:mathFont> <m:brkBin m:val="before"></m:brkBin> <m:brkBinSub m:val="--"></m:brkBinSub> <m:smallFrac m:val="off"></m:smallFrac> <m:dispDef></m:dispDef> <m:lMargin m:val="0"></m:lMargin> <m:rMargin m:val="0"></m:rMargin> <m:defJc m:val="centerGroup"></m:defJc> <m:wrapIndent m:val="1440"></m:wrapIndent> <m:intLim m:val="subSup"></m:intLim> <m:naryLim m:val="undOvr"></m:naryLim> </m:mathPr></w:WordDocument> </xml><![endif]--><!--[if gte mso 9]><xml> <w:LatentStyles DefLockedState="false" DefUnhideWhenUsed="false" DefSemiHidden="false" DefQFormat="false" DefPriority="99" LatentStyleCount="374"> <w:LsdException Locked="false" Priority="0" QFormat="true" Name="Normal"></w:LsdException> <w:LsdException Locked="false" Priority="9" QFormat="true" Name="heading 1"></w:LsdException> <w:LsdException Locked="false" Priority="9" SemiHidden="true" UnhideWhenUsed="true" QFormat="true" Name="heading 2"></w:LsdException> <w:LsdException Locked="false" Priority="9" SemiHidden="true" UnhideWhenUsed="true" QFormat="true" Name="heading 3"></w:LsdException> <w:LsdException Locked="false" Priority="9" SemiHidden="true" UnhideWhenUsed="true" QFormat="true" Name="heading 4"></w:LsdException> <w:LsdException Locked="false" Priority="9" SemiHidden="true" UnhideWhenUsed="true" QFormat="true" Name="heading 5"></w:LsdException> <w:LsdException Locked="false" Priority="9" SemiHidden="true" UnhideWhenUsed="true" QFormat="true" Name="heading 6"></w:LsdException> <w:LsdException Locked="false" Priority="9" SemiHidden="true" UnhideWhenUsed="true" QFormat="true" Name="heading 7"></w:LsdException> <w:LsdException Locked="false" Priority="9" SemiHidden="true" UnhideWhenUsed="true" QFormat="true" Name="heading 8"></w:LsdException> <w:LsdException Locked="false" Priority="9" SemiHidden="true" UnhideWhenUsed="true" QFormat="true" Name="heading 9"></w:LsdException> <w:LsdException Locked="false" SemiHidden="true" UnhideWhenUsed="true" Name="index 1"></w:LsdException> <w:LsdException Locked="false" SemiHidden="true" UnhideWhenUsed="true" Name="index 2"></w:LsdException> <w:LsdException Locked="false" SemiHidden="true" UnhideWhenUsed="true" Name="index 3"></w:LsdException> <w:LsdException Locked="false" SemiHidden="true" UnhideWhenUsed="true" Name="index 4"></w:LsdException> <w:LsdException Locked="false" SemiHidden="true" UnhideWhenUsed="true" Name="index 5"></w:LsdException> <w:LsdException Locked="false" SemiHidden="true" UnhideWhenUsed="true" Name="index 6"></w:LsdException> <w:LsdException Locked="false" SemiHidden="true" UnhideWhenUsed="true" Name="index 7"></w:LsdException> <w:LsdException Locked="false" SemiHidden="true" UnhideWhenUsed="true" Name="index 8"></w:LsdException> <w:LsdException Locked="false" SemiHidden="true" UnhideWhenUsed="true" Name="index 9"></w:LsdException> <w:LsdException Locked="false" Priority="39" SemiHidden="true" UnhideWhenUsed="true" Name="toc 1"></w:LsdException> <w:LsdException Locked="false" Priority="39" SemiHidden="true" UnhideWhenUsed="true" Name="toc 2"></w:LsdException> <w:LsdException Locked="false" Priority="39" SemiHidden="true" UnhideWhenUsed="true" Name="toc 3"></w:LsdException> <w:LsdException Locked="false" Priority="39" SemiHidden="true" UnhideWhenUsed="true" Name="toc 4"></w:LsdException> <w:LsdException Locked="false" Priority="39" SemiHidden="true" UnhideWhenUsed="true" Name="toc 5"></w:LsdException> <w:LsdException Locked="false" Priority="39" SemiHidden="true" UnhideWhenUsed="true" Name="toc 6"></w:LsdException> <w:LsdException Locked="false" Priority="39" SemiHidden="true" UnhideWhenUsed="true" Name="toc 7"></w:LsdException> <w:LsdException Locked="false" Priority="39" SemiHidden="true" UnhideWhenUsed="true" Name="toc 8"></w:LsdException> <w:LsdException Locked="false" Priority="39" SemiHidden="true" UnhideWhenUsed="true" Name="toc 9"></w:LsdException> <w:LsdException Locked="false" SemiHidden="true" UnhideWhenUsed="true" Name="Normal Indent"></w:LsdException> <w:LsdException Locked="false" SemiHidden="true" UnhideWhenUsed="true" Name="footnote text"></w:LsdException> <w:LsdException Locked="false" SemiHidden="true" UnhideWhenUsed="true" Name="annotation text"></w:LsdException> <w:LsdException Locked="false" SemiHidden="true" UnhideWhenUsed="true" Name="header"></w:LsdException> <w:LsdException Locked="false" SemiHidden="true" UnhideWhenUsed="true" Name="footer"></w:LsdException> <w:LsdException Locked="false" SemiHidden="true" UnhideWhenUsed="true" Name="index heading"></w:LsdException> <w:LsdException Locked="false" Priority="35" SemiHidden="true" UnhideWhenUsed="true" QFormat="true" Name="caption"></w:LsdException> <w:LsdException Locked="false" SemiHidden="true" UnhideWhenUsed="true" Name="table of figures"></w:LsdException> <w:LsdException Locked="false" SemiHidden="true" UnhideWhenUsed="true" Name="envelope address"></w:LsdException> <w:LsdException Locked="false" SemiHidden="true" UnhideWhenUsed="true" Name="envelope return"></w:LsdException> <w:LsdException Locked="false" SemiHidden="true" UnhideWhenUsed="true" Name="footnote reference"></w:LsdException> <w:LsdException Locked="false" SemiHidden="true" UnhideWhenUsed="true" Name="annotation reference"></w:LsdException> <w:LsdException Locked="false" SemiHidden="true" UnhideWhenUsed="true" Name="line number"></w:LsdException> <w:LsdException Locked="false" SemiHidden="true" UnhideWhenUsed="true" Name="page number"></w:LsdException> <w:LsdException Locked="false" SemiHidden="true" UnhideWhenUsed="true" Name="endnote reference"></w:LsdException> <w:LsdException Locked="false" SemiHidden="true" UnhideWhenUsed="true" Name="endnote text"></w:LsdException> <w:LsdException Locked="false" SemiHidden="true" UnhideWhenUsed="true" Name="table of authorities"></w:LsdException> <w:LsdException Locked="false" SemiHidden="true" UnhideWhenUsed="true" Name="macro"></w:LsdException> <w:LsdException Locked="false" SemiHidden="true" UnhideWhenUsed="true" Name="toa heading"></w:LsdException> <w:LsdException Locked="false" SemiHidden="true" UnhideWhenUsed="true" Name="List"></w:LsdException> <w:LsdException Locked="false" SemiHidden="true" UnhideWhenUsed="true" Name="List Bullet"></w:LsdException> <w:LsdException Locked="false" SemiHidden="true" UnhideWhenUsed="true" Name="List Number"></w:LsdException> <w:LsdException Locked="false" SemiHidden="true" UnhideWhenUsed="true" Name="List 2"></w:LsdException> <w:LsdException Locked="false" SemiHidden="true" UnhideWhenUsed="true" Name="List 3"></w:LsdException> <w:LsdException Locked="false" SemiHidden="true" UnhideWhenUsed="true" Name="List 4"></w:LsdException> <w:LsdException Locked="false" SemiHidden="true" UnhideWhenUsed="true" Name="List 5"></w:LsdException> <w:LsdException Locked="false" SemiHidden="true" UnhideWhenUsed="true" Name="List Bullet 2"></w:LsdException> <w:LsdException Locked="false" SemiHidden="true" UnhideWhenUsed="true" Name="List Bullet 3"></w:LsdException> <w:LsdException Locked="false" SemiHidden="true" UnhideWhenUsed="true" Name="List Bullet 4"></w:LsdException> <w:LsdException Locked="false" SemiHidden="true" UnhideWhenUsed="true" Name="List Bullet 5"></w:LsdException> <w:LsdException Locked="false" SemiHidden="true" UnhideWhenUsed="true" Name="List Number 2"></w:LsdException> <w:LsdException Locked="false" SemiHidden="true" UnhideWhenUsed="true" Name="List Number 3"></w:LsdException> <w:LsdException Locked="false" SemiHidden="true" UnhideWhenUsed="true" Name="List Number 4"></w:LsdException> <w:LsdException Locked="false" SemiHidden="true" UnhideWhenUsed="true" Name="List Number 5"></w:LsdException> <w:LsdException Locked="false" Priority="10" QFormat="true" Name="Title"></w:LsdException> <w:LsdException Locked="false" SemiHidden="true" UnhideWhenUsed="true" Name="Closing"></w:LsdException> <w:LsdException Locked="false" SemiHidden="true" UnhideWhenUsed="true" Name="Signature"></w:LsdException> <w:LsdException Locked="false" Priority="1" SemiHidden="true" UnhideWhenUsed="true" Name="Default Paragraph Font"></w:LsdException> <w:LsdException Locked="false" SemiHidden="true" UnhideWhenUsed="true" Name="Body Text"></w:LsdException> <w:LsdException Locked="false" SemiHidden="true" UnhideWhenUsed="true" Name="Body Text Indent"></w:LsdException> <w:LsdException Locked="false" SemiHidden="true" UnhideWhenUsed="true" Name="List Continue"></w:LsdException> <w:LsdException Locked="false" SemiHidden="true" UnhideWhenUsed="true" Name="List Continue 2"></w:LsdException> <w:LsdException Locked="false" SemiHidden="true" UnhideWhenUsed="true" Name="List Continue 3"></w:LsdException> <w:LsdException Locked="false" SemiHidden="true" UnhideWhenUsed="true" Name="List Continue 4"></w:LsdException> <w:LsdException Locked="false" SemiHidden="true" UnhideWhenUsed="true" Name="List Continue 5"></w:LsdException> <w:LsdException Locked="false" SemiHidden="true" UnhideWhenUsed="true" Name="Message Header"></w:LsdException> <w:LsdException Locked="false" Priority="11" QFormat="true" Name="Subtitle"></w:LsdException> <w:LsdException Locked="false" SemiHidden="true" UnhideWhenUsed="true" Name="Salutation"></w:LsdException> <w:LsdException Locked="false" SemiHidden="true" UnhideWhenUsed="true" Name="Date"></w:LsdException> <w:LsdException Locked="false" SemiHidden="true" UnhideWhenUsed="true" Name="Body Text First Indent"></w:LsdException> <w:LsdException Locked="false" SemiHidden="true" UnhideWhenUsed="true" Name="Body Text First Indent 2"></w:LsdException> <w:LsdException Locked="false" SemiHidden="true" UnhideWhenUsed="true" Name="Note Heading"></w:LsdException> <w:LsdException Locked="false" SemiHidden="true" UnhideWhenUsed="true" Name="Body Text 2"></w:LsdException> <w:LsdException Locked="false" SemiHidden="true" UnhideWhenUsed="true" Name="Body Text 3"></w:LsdException> <w:LsdException Locked="false" SemiHidden="true" UnhideWhenUsed="true" Name="Body Text Indent 2"></w:LsdException> <w:LsdException Locked="false" SemiHidden="true" UnhideWhenUsed="true" Name="Body Text Indent 3"></w:LsdException> <w:LsdException Locked="false" SemiHidden="true" UnhideWhenUsed="true" Name="Block Text"></w:LsdException> <w:LsdException Locked="false" SemiHidden="true" UnhideWhenUsed="true" Name="Hyperlink"></w:LsdException> <w:LsdException Locked="false" SemiHidden="true" UnhideWhenUsed="true" Name="FollowedHyperlink"></w:LsdException> <w:LsdException Locked="false" Priority="22" QFormat="true" Name="Strong"></w:LsdException> <w:LsdException Locked="false" Priority="20" QFormat="true" Name="Emphasis"></w:LsdException> <w:LsdException Locked="false" SemiHidden="true" UnhideWhenUsed="true" Name="Document Map"></w:LsdException> <w:LsdException Locked="false" SemiHidden="true" UnhideWhenUsed="true" Name="Plain Text"></w:LsdException> <w:LsdException Locked="false" SemiHidden="true" UnhideWhenUsed="true" Name="E-mail Signature"></w:LsdException> <w:LsdException Locked="false" SemiHidden="true" UnhideWhenUsed="true" Name="HTML Top of Form"></w:LsdException> <w:LsdException Locked="false" SemiHidden="true" UnhideWhenUsed="true" Name="HTML Bottom of Form"></w:LsdException> <w:LsdException Locked="false" SemiHidden="true" UnhideWhenUsed="true" Name="Normal (Web)"></w:LsdException> <w:LsdException Locked="false" SemiHidden="true" UnhideWhenUsed="true" Name="HTML Acronym"></w:LsdException> <w:LsdException Locked="false" SemiHidden="true" UnhideWhenUsed="true" Name="HTML Address"></w:LsdException> <w:LsdException Locked="false" SemiHidden="true" UnhideWhenUsed="true" Name="HTML Cite"></w:LsdException> <w:LsdException Locked="false" SemiHidden="true" UnhideWhenUsed="true" Name="HTML Code"></w:LsdException> <w:LsdException Locked="false" SemiHidden="true" UnhideWhenUsed="true" Name="HTML Definition"></w:LsdException> <w:LsdException Locked="false" SemiHidden="true" UnhideWhenUsed="true" Name="HTML Keyboard"></w:LsdException> <w:LsdException Locked="false" SemiHidden="true" UnhideWhenUsed="true" Name="HTML Preformatted"></w:LsdException> <w:LsdException Locked="false" SemiHidden="true" UnhideWhenUsed="true" Name="HTML Sample"></w:LsdException> <w:LsdException Locked="false" SemiHidden="true" UnhideWhenUsed="true" Name="HTML Typewriter"></w:LsdException> <w:LsdException Locked="false" SemiHidden="true" UnhideWhenUsed="true" Name="HTML Variable"></w:LsdException> <w:LsdException Locked="false" SemiHidden="true" UnhideWhenUsed="true" Name="Normal Table"></w:LsdException> <w:LsdException Locked="false" SemiHidden="true" UnhideWhenUsed="true" Name="annotation subject"></w:LsdException> <w:LsdException Locked="false" SemiHidden="true" UnhideWhenUsed="true" Name="No List"></w:LsdException> <w:LsdException Locked="false" SemiHidden="true" UnhideWhenUsed="true" Name="Outline List 1"></w:LsdException> <w:LsdException Locked="false" SemiHidden="true" UnhideWhenUsed="true" Name="Outline List 2"></w:LsdException> <w:LsdException Locked="false" SemiHidden="true" UnhideWhenUsed="true" Name="Outline List 3"></w:LsdException> <w:LsdException Locked="false" SemiHidden="true" UnhideWhenUsed="true" Name="Table Simple 1"></w:LsdException> <w:LsdException Locked="false" SemiHidden="true" UnhideWhenUsed="true" Name="Table Simple 2"></w:LsdException> <w:LsdException Locked="false" SemiHidden="true" UnhideWhenUsed="true" Name="Table Simple 3"></w:LsdException> <w:LsdException Locked="false" SemiHidden="true" UnhideWhenUsed="true" Name="Table Classic 1"></w:LsdException> <w:LsdException Locked="false" SemiHidden="true" UnhideWhenUsed="true" Name="Table Classic 2"></w:LsdException> <w:LsdException Locked="false" SemiHidden="true" UnhideWhenUsed="true" Name="Table Classic 3"></w:LsdException> <w:LsdException Locked="false" SemiHidden="true" UnhideWhenUsed="true" Name="Table Classic 4"></w:LsdException> <w:LsdException Locked="false" SemiHidden="true" UnhideWhenUsed="true" Name="Table Colorful 1"></w:LsdException> <w:LsdException Locked="false" SemiHidden="true" UnhideWhenUsed="true" Name="Table Colorful 2"></w:LsdException> <w:LsdException Locked="false" SemiHidden="true" UnhideWhenUsed="true" Name="Table Colorful 3"></w:LsdException> <w:LsdException Locked="false" SemiHidden="true" UnhideWhenUsed="true" Name="Table Columns 1"></w:LsdException> <w:LsdException Locked="false" SemiHidden="true" UnhideWhenUsed="true" Name="Table Columns 2"></w:LsdException> <w:LsdException Locked="false" SemiHidden="true" UnhideWhenUsed="true" Name="Table Columns 3"></w:LsdException> <w:LsdException Locked="false" SemiHidden="true" UnhideWhenUsed="true" Name="Table Columns 4"></w:LsdException> <w:LsdException Locked="false" SemiHidden="true" UnhideWhenUsed="true" Name="Table Columns 5"></w:LsdException> <w:LsdException Locked="false" SemiHidden="true" UnhideWhenUsed="true" Name="Table Grid 1"></w:LsdException> <w:LsdException Locked="false" SemiHidden="true" UnhideWhenUsed="true" Name="Table Grid 2"></w:LsdException> <w:LsdException Locked="false" SemiHidden="true" UnhideWhenUsed="true" Name="Table Grid 3"></w:LsdException> <w:LsdException Locked="false" SemiHidden="true" UnhideWhenUsed="true" Name="Table Grid 4"></w:LsdException> <w:LsdException Locked="false" SemiHidden="true" UnhideWhenUsed="true" Name="Table Grid 5"></w:LsdException> <w:LsdException Locked="false" SemiHidden="true" UnhideWhenUsed="true" Name="Table Grid 6"></w:LsdException> <w:LsdException Locked="false" SemiHidden="true" UnhideWhenUsed="true" Name="Table Grid 7"></w:LsdException> <w:LsdException Locked="false" SemiHidden="true" UnhideWhenUsed="true" Name="Table Grid 8"></w:LsdException> <w:LsdException Locked="false" SemiHidden="true" UnhideWhenUsed="true" Name="Table List 1"></w:LsdException> <w:LsdException Locked="false" SemiHidden="true" UnhideWhenUsed="true" Name="Table List 2"></w:LsdException> <w:LsdException Locked="false" SemiHidden="true" UnhideWhenUsed="true" Name="Table List 3"></w:LsdException> <w:LsdException Locked="false" SemiHidden="true" UnhideWhenUsed="true" Name="Table List 4"></w:LsdException> <w:LsdException Locked="false" SemiHidden="true" UnhideWhenUsed="true" Name="Table List 5"></w:LsdException> <w:LsdException Locked="false" SemiHidden="true" UnhideWhenUsed="true" Name="Table List 6"></w:LsdException> <w:LsdException Locked="false" SemiHidden="true" UnhideWhenUsed="true" Name="Table List 7"></w:LsdException> <w:LsdException Locked="false" SemiHidden="true" UnhideWhenUsed="true" Name="Table List 8"></w:LsdException> <w:LsdException Locked="false" SemiHidden="true" UnhideWhenUsed="true" Name="Table 3D effects 1"></w:LsdException> <w:LsdException Locked="false" SemiHidden="true" UnhideWhenUsed="true" Name="Table 3D effects 2"></w:LsdException> <w:LsdException Locked="false" SemiHidden="true" UnhideWhenUsed="true" Name="Table 3D effects 3"></w:LsdException> <w:LsdException Locked="false" SemiHidden="true" UnhideWhenUsed="true" Name="Table Contemporary"></w:LsdException> <w:LsdException Locked="false" SemiHidden="true" UnhideWhenUsed="true" Name="Table Elegant"></w:LsdException> <w:LsdException Locked="false" SemiHidden="true" UnhideWhenUsed="true" Name="Table Professional"></w:LsdException> <w:LsdException Locked="false" SemiHidden="true" UnhideWhenUsed="true" Name="Table Subtle 1"></w:LsdException> <w:LsdException Locked="false" SemiHidden="true" UnhideWhenUsed="true" Name="Table Subtle 2"></w:LsdException> <w:LsdException Locked="false" SemiHidden="true" UnhideWhenUsed="true" Name="Table Web 1"></w:LsdException> <w:LsdException Locked="false" SemiHidden="true" UnhideWhenUsed="true" Name="Table Web 2"></w:LsdException> <w:LsdException Locked="false" SemiHidden="true" UnhideWhenUsed="true" Name="Table Web 3"></w:LsdException> <w:LsdException Locked="false" SemiHidden="true" UnhideWhenUsed="true" Name="Balloon Text"></w:LsdException> <w:LsdException Locked="false" Priority="59" Name="Table Grid"></w:LsdException> <w:LsdException Locked="false" SemiHidden="true" UnhideWhenUsed="true" Name="Table Theme"></w:LsdException> <w:LsdException Locked="false" SemiHidden="true" Name="Placeholder Text"></w:LsdException> <w:LsdException Locked="false" Priority="1" QFormat="true" Name="No Spacing"></w:LsdException> <w:LsdException Locked="false" Priority="60" Name="Light Shading"></w:LsdException> <w:LsdException Locked="false" Priority="61" Name="Light List"></w:LsdException> <w:LsdException Locked="false" Priority="62" Name="Light Grid"></w:LsdException> <w:LsdException Locked="false" Priority="63" Name="Medium Shading 1"></w:LsdException> <w:LsdException Locked="false" Priority="64" Name="Medium Shading 2"></w:LsdException> <w:LsdException Locked="false" Priority="65" Name="Medium List 1"></w:LsdException> <w:LsdException Locked="false" Priority="66" Name="Medium List 2"></w:LsdException> <w:LsdException Locked="false" Priority="67" Name="Medium Grid 1"></w:LsdException> <w:LsdException Locked="false" Priority="68" Name="Medium Grid 2"></w:LsdException> <w:LsdException Locked="false" Priority="69" Name="Medium Grid 3"></w:LsdException> <w:LsdException Locked="false" Priority="70" Name="Dark List"></w:LsdException> <w:LsdException Locked="false" Priority="71" Name="Colorful Shading"></w:LsdException> <w:LsdException Locked="false" Priority="72" Name="Colorful List"></w:LsdException> <w:LsdException Locked="false" Priority="73" Name="Colorful Grid"></w:LsdException> <w:LsdException Locked="false" Priority="60" Name="Light Shading Accent 1"></w:LsdException> <w:LsdException Locked="false" Priority="61" Name="Light List Accent 1"></w:LsdException> <w:LsdException Locked="false" Priority="62" Name="Light Grid Accent 1"></w:LsdException> <w:LsdException Locked="false" Priority="63" Name="Medium Shading 1 Accent 1"></w:LsdException> <w:LsdException Locked="false" Priority="64" Name="Medium Shading 2 Accent 1"></w:LsdException> <w:LsdException Locked="false" Priority="65" Name="Medium List 1 Accent 1"></w:LsdException> <w:LsdException Locked="false" SemiHidden="true" Name="Revision"></w:LsdException> <w:LsdException Locked="false" Priority="34" QFormat="true" Name="List Paragraph"></w:LsdException> <w:LsdException Locked="false" Priority="29" QFormat="true" Name="Quote"></w:LsdException> <w:LsdException Locked="false" Priority="30" QFormat="true" Name="Intense Quote"></w:LsdException> <w:LsdException Locked="false" Priority="66" Name="Medium List 2 Accent 1"></w:LsdException> <w:LsdException Locked="false" Priority="67" Name="Medium Grid 1 Accent 1"></w:LsdException> <w:LsdException Locked="false" Priority="68" Name="Medium Grid 2 Accent 1"></w:LsdException> <w:LsdException Locked="false" Priority="69" Name="Medium Grid 3 Accent 1"></w:LsdException> <w:LsdException Locked="false" Priority="70" Name="Dark List Accent 1"></w:LsdException> <w:LsdException Locked="false" Priority="71" Name="Colorful Shading Accent 1"></w:LsdException> <w:LsdException Locked="false" Priority="72" Name="Colorful List Accent 1"></w:LsdException> <w:LsdException Locked="false" Priority="73" Name="Colorful Grid Accent 1"></w:LsdException> <w:LsdException Locked="false" Priority="60" Name="Light Shading Accent 2"></w:LsdException> <w:LsdException Locked="false" Priority="61" Name="Light List Accent 2"></w:LsdException> <w:LsdException Locked="false" Priority="62" Name="Light Grid Accent 2"></w:LsdException> <w:LsdException Locked="false" Priority="63" Name="Medium Shading 1 Accent 2"></w:LsdException> <w:LsdException Locked="false" Priority="64" Name="Medium Shading 2 Accent 2"></w:LsdException> <w:LsdException Locked="false" Priority="65" Name="Medium List 1 Accent 2"></w:LsdException> <w:LsdException Locked="false" Priority="66" Name="Medium List 2 Accent 2"></w:LsdException> <w:LsdException Locked="false" Priority="67" Name="Medium Grid 1 Accent 2"></w:LsdException> <w:LsdException Locked="false" Priority="68" Name="Medium Grid 2 Accent 2"></w:LsdException> <w:LsdException Locked="false" Priority="69" Name="Medium Grid 3 Accent 2"></w:LsdException> <w:LsdException Locked="false" Priority="70" Name="Dark List Accent 2"></w:LsdException> <w:LsdException Locked="false" Priority="71" Name="Colorful Shading Accent 2"></w:LsdException> <w:LsdException Locked="false" Priority="72" Name="Colorful List Accent 2"></w:LsdException> <w:LsdException Locked="false" Priority="73" Name="Colorful Grid Accent 2"></w:LsdException> <w:LsdException Locked="false" Priority="60" Name="Light Shading Accent 3"></w:LsdException> <w:LsdException Locked="false" Priority="61" Name="Light List Accent 3"></w:LsdException> <w:LsdException Locked="false" Priority="62" Name="Light Grid Accent 3"></w:LsdException> <w:LsdException Locked="false" Priority="63" Name="Medium Shading 1 Accent 3"></w:LsdException> <w:LsdException Locked="false" Priority="64" Name="Medium Shading 2 Accent 3"></w:LsdException> <w:LsdException Locked="false" Priority="65" Name="Medium List 1 Accent 3"></w:LsdException> <w:LsdException Locked="false" Priority="66" Name="Medium List 2 Accent 3"></w:LsdException> <w:LsdException Locked="false" Priority="67" Name="Medium Grid 1 Accent 3"></w:LsdException> <w:LsdException Locked="false" Priority="68" Name="Medium Grid 2 Accent 3"></w:LsdException> <w:LsdException Locked="false" Priority="69" Name="Medium Grid 3 Accent 3"></w:LsdException> <w:LsdException Locked="false" Priority="70" Name="Dark List Accent 3"></w:LsdException> <w:LsdException Locked="false" Priority="71" Name="Colorful Shading Accent 3"></w:LsdException> <w:LsdException Locked="false" Priority="72" Name="Colorful List Accent 3"></w:LsdException> <w:LsdException Locked="false" Priority="73" Name="Colorful Grid Accent 3"></w:LsdException> <w:LsdException Locked="false" Priority="60" Name="Light Shading Accent 4"></w:LsdException> <w:LsdException Locked="false" Priority="61" Name="Light List Accent 4"></w:LsdException> <w:LsdException Locked="false" Priority="62" Name="Light Grid Accent 4"></w:LsdException> <w:LsdException Locked="false" Priority="63" Name="Medium Shading 1 Accent 4"></w:LsdException> <w:LsdException Locked="false" Priority="64" Name="Medium Shading 2 Accent 4"></w:LsdException> <w:LsdException Locked="false" Priority="65" Name="Medium List 1 Accent 4"></w:LsdException> <w:LsdException Locked="false" Priority="66" Name="Medium List 2 Accent 4"></w:LsdException> <w:LsdException Locked="false" Priority="67" Name="Medium Grid 1 Accent 4"></w:LsdException> <w:LsdException Locked="false" Priority="68" Name="Medium Grid 2 Accent 4"></w:LsdException> <w:LsdException Locked="false" Priority="69" Name="Medium Grid 3 Accent 4"></w:LsdException> <w:LsdException Locked="false" Priority="70" Name="Dark List Accent 4"></w:LsdException> <w:LsdException Locked="false" Priority="71" Name="Colorful Shading Accent 4"></w:LsdException> <w:LsdException Locked="false" Priority="72" Name="Colorful List Accent 4"></w:LsdException> <w:LsdException Locked="false" Priority="73" Name="Colorful Grid Accent 4"></w:LsdException> <w:LsdException Locked="false" Priority="60" Name="Light Shading Accent 5"></w:LsdException> <w:LsdException Locked="false" Priority="61" Name="Light List Accent 5"></w:LsdException> <w:LsdException Locked="false" Priority="62" Name="Light Grid Accent 5"></w:LsdException> <w:LsdException Locked="false" Priority="63" Name="Medium Shading 1 Accent 5"></w:LsdException> <w:LsdException Locked="false" Priority="64" Name="Medium Shading 2 Accent 5"></w:LsdException> <w:LsdException Locked="false" Priority="65" Name="Medium List 1 Accent 5"></w:LsdException> <w:LsdException Locked="false" Priority="66" Name="Medium List 2 Accent 5"></w:LsdException> <w:LsdException Locked="false" Priority="67" Name="Medium Grid 1 Accent 5"></w:LsdException> <w:LsdException Locked="false" Priority="68" Name="Medium Grid 2 Accent 5"></w:LsdException> <w:LsdException Locked="false" Priority="69" Name="Medium Grid 3 Accent 5"></w:LsdException> <w:LsdException Locked="false" Priority="70" Name="Dark List Accent 5"></w:LsdException> <w:LsdException Locked="false" Priority="71" Name="Colorful Shading Accent 5"></w:LsdException> <w:LsdException Locked="false" Priority="72" Name="Colorful List Accent 5"></w:LsdException> <w:LsdException Locked="false" Priority="73" Name="Colorful Grid Accent 5"></w:LsdException> <w:LsdException Locked="false" Priority="60" Name="Light Shading Accent 6"></w:LsdException> <w:LsdException Locked="false" Priority="61" Name="Light List Accent 6"></w:LsdException> <w:LsdException Locked="false" Priority="62" Name="Light Grid Accent 6"></w:LsdException> <w:LsdException Locked="false" Priority="63" Name="Medium Shading 1 Accent 6"></w:LsdException> <w:LsdException Locked="false" Priority="64" Name="Medium Shading 2 Accent 6"></w:LsdException> <w:LsdException Locked="false" Priority="65" Name="Medium List 1 Accent 6"></w:LsdException> <w:LsdException Locked="false" Priority="66" Name="Medium List 2 Accent 6"></w:LsdException> <w:LsdException Locked="false" Priority="67" Name="Medium Grid 1 Accent 6"></w:LsdException> <w:LsdException Locked="false" Priority="68" Name="Medium Grid 2 Accent 6"></w:LsdException> <w:LsdException Locked="false" Priority="69" Name="Medium Grid 3 Accent 6"></w:LsdException> <w:LsdException Locked="false" Priority="70" Name="Dark List Accent 6"></w:LsdException> <w:LsdException Locked="false" Priority="71" Name="Colorful Shading Accent 6"></w:LsdException> <w:LsdException Locked="false" Priority="72" Name="Colorful List Accent 6"></w:LsdException> <w:LsdException Locked="false" Priority="73" Name="Colorful Grid Accent 6"></w:LsdException> <w:LsdException Locked="false" Priority="19" QFormat="true" Name="Subtle Emphasis"></w:LsdException> <w:LsdException Locked="false" Priority="21" QFormat="true" Name="Intense Emphasis"></w:LsdException> <w:LsdException Locked="false" Priority="31" QFormat="true" Name="Subtle Reference"></w:LsdException> <w:LsdException Locked="false" Priority="32" QFormat="true" Name="Intense Reference"></w:LsdException> <w:LsdException Locked="false" Priority="33" QFormat="true" Name="Book Title"></w:LsdException> <w:LsdException Locked="false" Priority="37" SemiHidden="true" UnhideWhenUsed="true" Name="Bibliography"></w:LsdException> <w:LsdException Locked="false" Priority="39" SemiHidden="true" UnhideWhenUsed="true" QFormat="true" Name="TOC Heading"></w:LsdException> <w:LsdException Locked="false" Priority="41" Name="Plain Table 1"></w:LsdException> <w:LsdException Locked="false" Priority="42" Name="Plain Table 2"></w:LsdException> <w:LsdException Locked="false" Priority="43" Name="Plain Table 3"></w:LsdException> <w:LsdException Locked="false" Priority="44" Name="Plain Table 4"></w:LsdException> <w:LsdException Locked="false" Priority="45" Name="Plain Table 5"></w:LsdException> <w:LsdException Locked="false" Priority="40" Name="Grid Table Light"></w:LsdException> <w:LsdException Locked="false" Priority="46" Name="Grid Table 1 Light"></w:LsdException> <w:LsdException Locked="false" Priority="47" Name="Grid Table 2"></w:LsdException> <w:LsdException Locked="false" Priority="48" Name="Grid Table 3"></w:LsdException> <w:LsdException Locked="false" Priority="49" Name="Grid Table 4"></w:LsdException> <w:LsdException Locked="false" Priority="50" Name="Grid Table 5 Dark"></w:LsdException> <w:LsdException Locked="false" Priority="51" Name="Grid Table 6 Colorful"></w:LsdException> <w:LsdException Locked="false" Priority="52" Name="Grid Table 7 Colorful"></w:LsdException> <w:LsdException Locked="false" Priority="46" Name="Grid Table 1 Light Accent 1"></w:LsdException> <w:LsdException Locked="false" Priority="47" Name="Grid Table 2 Accent 1"></w:LsdException> <w:LsdException Locked="false" Priority="48" Name="Grid Table 3 Accent 1"></w:LsdException> <w:LsdException Locked="false" Priority="49" Name="Grid Table 4 Accent 1"></w:LsdException> <w:LsdException Locked="false" Priority="50" Name="Grid Table 5 Dark Accent 1"></w:LsdException> <w:LsdException Locked="false" Priority="51" Name="Grid Table 6 Colorful Accent 1"></w:LsdException> <w:LsdException Locked="false" Priority="52" Name="Grid Table 7 Colorful Accent 1"></w:LsdException> <w:LsdException Locked="false" Priority="46" Name="Grid Table 1 Light Accent 2"></w:LsdException> <w:LsdException Locked="false" Priority="47" Name="Grid Table 2 Accent 2"></w:LsdException> <w:LsdException Locked="false" Priority="48" Name="Grid Table 3 Accent 2"></w:LsdException> <w:LsdException Locked="false" Priority="49" Name="Grid Table 4 Accent 2"></w:LsdException> <w:LsdException Locked="false" Priority="50" Name="Grid Table 5 Dark Accent 2"></w:LsdException> <w:LsdException Locked="false" Priority="51" Name="Grid Table 6 Colorful Accent 2"></w:LsdException> <w:LsdException Locked="false" Priority="52" Name="Grid Table 7 Colorful Accent 2"></w:LsdException> <w:LsdException Locked="false" Priority="46" Name="Grid Table 1 Light Accent 3"></w:LsdException> <w:LsdException Locked="false" Priority="47" Name="Grid Table 2 Accent 3"></w:LsdException> <w:LsdException Locked="false" Priority="48" Name="Grid Table 3 Accent 3"></w:LsdException> <w:LsdException Locked="false" Priority="49" Name="Grid Table 4 Accent 3"></w:LsdException> <w:LsdException Locked="false" Priority="50" Name="Grid Table 5 Dark Accent 3"></w:LsdException> <w:LsdException Locked="false" Priority="51" Name="Grid Table 6 Colorful Accent 3"></w:LsdException> <w:LsdException Locked="false" Priority="52" Name="Grid Table 7 Colorful Accent 3"></w:LsdException> <w:LsdException Locked="false" Priority="46" Name="Grid Table 1 Light Accent 4"></w:LsdException> <w:LsdException Locked="false" Priority="47" Name="Grid Table 2 Accent 4"></w:LsdException> <w:LsdException Locked="false" Priority="48" Name="Grid Table 3 Accent 4"></w:LsdException> <w:LsdException Locked="false" Priority="49" Name="Grid Table 4 Accent 4"></w:LsdException> <w:LsdException Locked="false" Priority="50" Name="Grid Table 5 Dark Accent 4"></w:LsdException> <w:LsdException Locked="false" Priority="51" Name="Grid Table 6 Colorful Accent 4"></w:LsdException> <w:LsdException Locked="false" Priority="52" Name="Grid Table 7 Colorful Accent 4"></w:LsdException> <w:LsdException Locked="false" Priority="46" Name="Grid Table 1 Light Accent 5"></w:LsdException> <w:LsdException Locked="false" Priority="47" Name="Grid Table 2 Accent 5"></w:LsdException> <w:LsdException Locked="false" Priority="48" Name="Grid Table 3 Accent 5"></w:LsdException> <w:LsdException Locked="false" Priority="49" Name="Grid Table 4 Accent 5"></w:LsdException> <w:LsdException Locked="false" Priority="50" Name="Grid Table 5 Dark Accent 5"></w:LsdException> <w:LsdException Locked="false" Priority="51" Name="Grid Table 6 Colorful Accent 5"></w:LsdException> <w:LsdException Locked="false" Priority="52" Name="Grid Table 7 Colorful Accent 5"></w:LsdException> <w:LsdException Locked="false" Priority="46" Name="Grid Table 1 Light Accent 6"></w:LsdException> <w:LsdException Locked="false" Priority="47" Name="Grid Table 2 Accent 6"></w:LsdException> <w:LsdException Locked="false" Priority="48" Name="Grid Table 3 Accent 6"></w:LsdException> <w:LsdException Locked="false" Priority="49" Name="Grid Table 4 Accent 6"></w:LsdException> <w:LsdException Locked="false" Priority="50" Name="Grid Table 5 Dark Accent 6"></w:LsdException> <w:LsdException Locked="false" Priority="51" Name="Grid Table 6 Colorful Accent 6"></w:LsdException> <w:LsdException Locked="false" Priority="52" Name="Grid Table 7 Colorful Accent 6"></w:LsdException> <w:LsdException Locked="false" Priority="46" Name="List Table 1 Light"></w:LsdException> <w:LsdException Locked="false" Priority="47" Name="List Table 2"></w:LsdException> <w:LsdException Locked="false" Priority="48" Name="List Table 3"></w:LsdException> <w:LsdException Locked="false" Priority="49" Name="List Table 4"></w:LsdException> <w:LsdException Locked="false" Priority="50" Name="List Table 5 Dark"></w:LsdException> <w:LsdException Locked="false" Priority="51" Name="List Table 6 Colorful"></w:LsdException> <w:LsdException Locked="false" Priority="52" Name="List Table 7 Colorful"></w:LsdException> <w:LsdException Locked="false" Priority="46" Name="List Table 1 Light Accent 1"></w:LsdException> <w:LsdException Locked="false" Priority="47" Name="List Table 2 Accent 1"></w:LsdException> <w:LsdException Locked="false" Priority="48" Name="List Table 3 Accent 1"></w:LsdException> <w:LsdException Locked="false" Priority="49" Name="List Table 4 Accent 1"></w:LsdException> <w:LsdException Locked="false" Priority="50" Name="List Table 5 Dark Accent 1"></w:LsdException> <w:LsdException Locked="false" Priority="51" Name="List Table 6 Colorful Accent 1"></w:LsdException> <w:LsdException Locked="false" Priority="52" Name="List Table 7 Colorful Accent 1"></w:LsdException> <w:LsdException Locked="false" Priority="46" Name="List Table 1 Light Accent 2"></w:LsdException> <w:LsdException Locked="false" Priority="47" Name="List Table 2 Accent 2"></w:LsdException> <w:LsdException Locked="false" Priority="48" Name="List Table 3 Accent 2"></w:LsdException> <w:LsdException Locked="false" Priority="49" Name="List Table 4 Accent 2"></w:LsdException> <w:LsdException Locked="false" Priority="50" Name="List Table 5 Dark Accent 2"></w:LsdException> <w:LsdException Locked="false" Priority="51" Name="List Table 6 Colorful Accent 2"></w:LsdException> <w:LsdException Locked="false" Priority="52" Name="List Table 7 Colorful Accent 2"></w:LsdException> <w:LsdException Locked="false" Priority="46" Name="List Table 1 Light Accent 3"></w:LsdException> <w:LsdException Locked="false" Priority="47" Name="List Table 2 Accent 3"></w:LsdException> <w:LsdException Locked="false" Priority="48" Name="List Table 3 Accent 3"></w:LsdException> <w:LsdException Locked="false" Priority="49" Name="List Table 4 Accent 3"></w:LsdException> <w:LsdException Locked="false" Priority="50" Name="List Table 5 Dark Accent 3"></w:LsdException> <w:LsdException Locked="false" Priority="51" Name="List Table 6 Colorful Accent 3"></w:LsdException> <w:LsdException Locked="false" Priority="52" Name="List Table 7 Colorful Accent 3"></w:LsdException> <w:LsdException Locked="false" Priority="46" Name="List Table 1 Light Accent 4"></w:LsdException> <w:LsdException Locked="false" Priority="47" Name="List Table 2 Accent 4"></w:LsdException> <w:LsdException Locked="false" Priority="48" Name="List Table 3 Accent 4"></w:LsdException> <w:LsdException Locked="false" Priority="49" Name="List Table 4 Accent 4"></w:LsdException> <w:LsdException Locked="false" Priority="50" Name="List Table 5 Dark Accent 4"></w:LsdException> <w:LsdException Locked="false" Priority="51" Name="List Table 6 Colorful Accent 4"></w:LsdException> <w:LsdException Locked="false" Priority="52" Name="List Table 7 Colorful Accent 4"></w:LsdException> <w:LsdException Locked="false" Priority="46" Name="List Table 1 Light Accent 5"></w:LsdException> <w:LsdException Locked="false" Priority="47" Name="List Table 2 Accent 5"></w:LsdException> <w:LsdException Locked="false" Priority="48" Name="List Table 3 Accent 5"></w:LsdException> <w:LsdException Locked="false" Priority="49" Name="List Table 4 Accent 5"></w:LsdException> <w:LsdException Locked="false" Priority="50" Name="List Table 5 Dark Accent 5"></w:LsdException> <w:LsdException Locked="false" Priority="51" Name="List Table 6 Colorful Accent 5"></w:LsdException> <w:LsdException Locked="false" Priority="52" Name="List Table 7 Colorful Accent 5"></w:LsdException> <w:LsdException Locked="false" Priority="46" Name="List Table 1 Light Accent 6"></w:LsdException> <w:LsdException Locked="false" Priority="47" Name="List Table 2 Accent 6"></w:LsdException> <w:LsdException Locked="false" Priority="48" Name="List Table 3 Accent 6"></w:LsdException> <w:LsdException Locked="false" Priority="49" Name="List Table 4 Accent 6"></w:LsdException> <w:LsdException Locked="false" Priority="50" Name="List Table 5 Dark Accent 6"></w:LsdException> <w:LsdException Locked="false" Priority="51" Name="List Table 6 Colorful Accent 6"></w:LsdException> <w:LsdException Locked="false" Priority="52" Name="List Table 7 Colorful Accent 6"></w:LsdException> <w:LsdException Locked="false" SemiHidden="true" UnhideWhenUsed="true" Name="Mention"></w:LsdException> <w:LsdException Locked="false" SemiHidden="true" UnhideWhenUsed="true" Name="Smart Hyperlink"></w:LsdException> <w:LsdException Locked="false" SemiHidden="true" UnhideWhenUsed="true" Name="Hashtag"></w:LsdException> </w:LatentStyles> </xml><![endif]--><!--[if gte mso 10]> <style> /* Style Definitions */ table.MsoNormalTable {mso-style-name:"Table Normal"; mso-tstyle-rowband-size:0; mso-tstyle-colband-size:0; mso-style-noshow:yes; mso-style-priority:99; mso-style-parent:""; mso-padding-alt:0in 5.4pt 0in 5.4pt; mso-para-margin-top:0in; mso-para-margin-right:0in; mso-para-margin-bottom:8.0pt; mso-para-margin-left:0in; line-height:107%; mso-pagination:widow-orphan; font-size:11.0pt; font-family:"Calibri",sans-serif; mso-ascii-font-family:Calibri; mso-ascii-theme-font:minor-latin; mso-hansi-font-family:Calibri; mso-hansi-theme-font:minor-latin; mso-bidi-font-family:"Times New Roman"; mso-bidi-theme-font:minor-bidi;} </style> <![endif]-->
Baobab + Almasi is made from the African Baobab fruit + homemade raw milk Almasi yogurt. Our unisex-fragranced powerhouse bar creates a skin-loving, beneficial cleansing + blemish-fighting cosmetic.

Baobab Fruit has six times as much vitamin C as an orange, 50% more calcium than spinach + has antioxidant activity four times that of a kiwi or apple pulp; is known to tighten + tone the skin and moisturizes + encourages heathy skin cell regeneration.

Raw Whole Milk Almasi Yogurt a traditional yogurt from Southern Africa is rich in probiotics + contains active live bacteria; contains lactic acid to help fade blemishes + corrects uneven pigmentation by exfoliating the topmost layer of skin, to help promote the growth of new healthy skin cells.

Unrefined Shea Butter contains vitamins A, E + F; evens skin tone, moisturizes, protects, softens and restores skin's elasticity.

Raw Unrefined Sugar is a natural exfoliant containing trace amounts of minerals + vitamins; does not clog pores; helps eliminate blemishes + restores balance to skin's oils and contains glycolic acid, an alpha-hydroxy acid, that is crucial for maintaining healthy skin. The natural glycolic acid in sugar not only helps condition + moisturize skin but protects it from toxins.
100% holistically handmade.
Listing is for 1 bar.

Before using read the ingredient list for allergens + skin sensitivities; patch testing is suggested.
Avoid getting into eyes.
This soap exfoliates to remove dead skin cells.
If using on face, follow with a facial moisturizer including sunscreen.
Ingredients: raw whole milk Almasi yogurt + whey, certified organic baobab oil + fruit, coconut oil, extra virgin olive oil, castor oil, ionized acid water, canola oil, food grade sodium hydroxide, unrefined shea butter, fragrance, raw unrefined sugar, sodium lactate, wild silk
avg net wt 6.8 oz (192.77 g)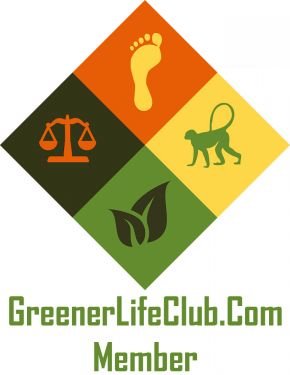 *****************************************************************************************************
We use food-grade sodium hydroxide (lye) in our products.
While we keep our recipes consistent, the beauty of handcrafted soap is that no two bars are exactly the alike. The color + design varies from batch-to-batch + bar-to-bar . . .
To ensure "clean" soap, our products are sealed in a protective + breathable polyofin covering.
To properly care for your soap + extend its shelf life, dry between uses on a natural soap saver or draining soap dish. Do not let the soap sit in water.
Glycerin + Moist Soap . . .
Due to a high content of natural humectants (like glycerin, sugar, honey, etc.), a quality conditioning bar of handmade soap will often "sweat" in humid weather. Humectants draw "moisture" from the air onto itself. In skin care "moisture" is a good thing! If your soap gets a little damp, it's OK to use; it's just the glycerin + other humectants doing their job. When the weather clears the soap will dry + return to normal. Keep unused soap in a dry place, like a drawer.
*****************************************************************************************************
Using the bounty of nature, we create skin-loving recipes to nourish your hair, face + body! At J. Lexi, LLC we believe ingredients are best as nature created them. Our holistic natural products are handmade in small batches + contain a combination of fresh, raw fruits, vegetables, probiotics, herbs, botanicals, vitamins, proteins, minerals, superfoods, amino acids, natural moisturizers + more. Our real skin food products help beautify + promote healthy, glowing skin! Using unique + uncommon ingredients, the goal is to help you achieve a hydrated, exfoliated, moisturized, even-toned + blemish-free complexion.
Wishing you love, peace, blessings + health.
J. Lexi, LLC
Real Food for Healthy Skin
+ Uncommon Beauty
For external use only.
Our products have not been reviewed by the FDA + are not intended for use in the diagnosis, cure, mitigation, treatment or prevention of disease.
Reviews
Featured Products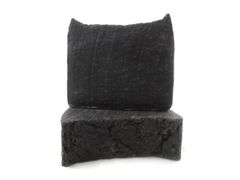 Chaga + Cacao
$15.00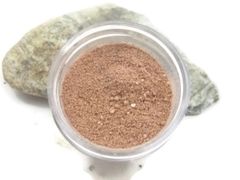 Adzuki Cleansing Grains
$15.00