Beauty Water: Ionized Acid Water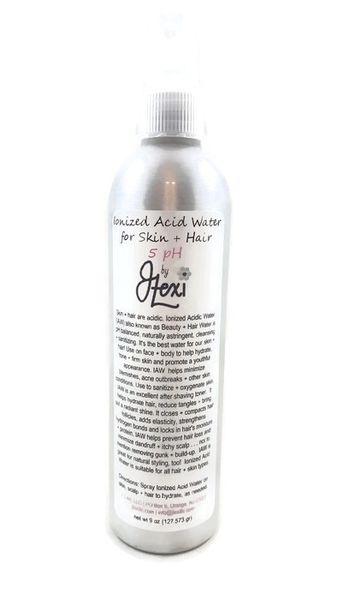 Beauty Water: Ionized Acid Water
Ionized Acid Water . . . 
In our attempt to be more earth friendly + to protect the integrity of the Ionized Acid Water, we are now using a brushed aluminum bottle. Now in 10 ounces.
*****Keep away from eyes*****
Ahh, the power of water!
I'm very excited about my 21-day fresh alkaline water challenge. Up to now, I've been drinking bottled alkaline water; while it's more beneficial than tap or other bottled waters, it loses some of it's pH power after being bottled + sitting for extended periods of time.
Alkalinity ranges from 1 (very acidic) to 14 (very alkaline).  Neutral pH is 7.  
**********Our ionized acid water is 5 pH, which is effective for both skin + hair. The label will read "Ionized Acid Water".  If you're looking for a lower pH acid water please see our Strong Acid Water listing.**********
While many drink alkalizing water to create an environment conducive for health and to hydrate + detox our bodies, our skin + hair should be more acidic than alkaline with a pH between 4 + 6.  This low, or acidic, pH works as a protective mechanism, as germs cannot thrive on skin in an acidic environment.
What are the benefits of Ionized Acid Water BKA Beauty Water? Glad you asked . . . I know what you're thinking; Beauty Water, really Celeste?  Yes. Beauty Water . . . its not a gimmick.
Ionized Acid Water (non-drinking water) can only be made from an water ionizer + typically has pH levels between 4 + 6; it can be lower depending on your skin's needs. Used externally it helps soften, moisturize + hydrate in the same way expensive creams or lotions would, but more importantly, without the added chemicals.  For maximum benefit, our Ionized Acid Water is bottled at the time of order and should be used within 30 days; however acid water is said to get better over time. Acid Water can be refrigerated.
The only way to make ionized acidic water (Beauty Water) for hair + skin is to use an ionizing alkaline water filter. What makes a water ionizer best for hair + skin care is the kind of acidic water a water ionizer makes, called carbonic acid. What makes carbonic acid ideal for hair + skin is that it is a weakly-bonded acid. Strongly bonded acids can cause oxidative damage to hair + skin, but a weakly bonded acid will not. It supplies the correct pH, without stripping essential oils and nutrients from hair and skin.
~ Ionized Acid Water is astringent + oxidative.
~ Has microclusters smaller than tap + bottled water to hydrate best.
~ Ionized Acid Water causes the contraction of body tissues (which then tightens, softens + provides an environment for healing) which is perfect for the treatment of many common skins conditions known today.
~ The slightly acidic pH allows it to firm + tone the skin, helping to keep it looking young + youthful and drastically reducing the aging process!
~ Ionized Acid Water can be used throughout the day, with the use of a sprayer, on the skin – even over make-up – to refresh + re-hydrate.  When used regularly, the results are phenomenal!  I keep a small bottle in my pocketbook + spray on my face + hands throughout the day to keep them fresh + youthful.
~ Using a combination of varying strong alkaline water to strong acid water should help eliminate acne, eczema, psoriasis + other skin conditions!  I'm happy to create a custom Beauty Water Therapy package for you to help fight blemishes, skin conditions + de-hydration.
In my research, I've found the pH balance of hair + skin fall somewhere between 4 + 6.  What is confirmed from all sources is that our scalp + hair are acidic . . . not alkaline like many of the products we use, including our tap water, which has a neutral pH somewhere around 7. 
**********Our ionized acid water is 5 pH, which is effective for both skin + hair. The label will read "Ionized Acid Water".  If you're looking for a lower (3) or higher (6) pH acid water, please message me.**********
Our Hair Water is made from freshly poured ionized acid water made from my ionizer alkaline water filter . . . it's the only way make ionized acid water.  
An ionized acidic water rinse is pH balanced for your hair. In addition, ionized acidic water has a positive Oxidation Reduction Potential (ORP), and your hair + scalp love it. By simply rinsing or spritzing your hair with ionized acidic water after washing, before twisting, wet setting + smoothing, you are pH balancing it. An acidic rinse does two beneficial things for your hair – it closes + compacts the hair follicles.
Many people use an apple cider vinegar or baking soda rinse in their hair after shampooing to:
~  Stimulate scalp to promote hair growth
~  Cleanse hair without stripping natural oils
~  Removes build-up from chemical products
~  Helps hair retain moisture for better conditioning
~  Antibacterial + anti-fungal properties to help with flaky + itchy scalps
~  Close the hair cuticle allowing for shine +fewer tangles
These benefits + more can be achieved by using our Hair Water (ionized acid water).  
Anatomy of a hair follicle . . .
To understand why ionized acidic water prevents damage to hair follicles, you need to understand how a hair follicle is constructed. Hair is made of a protein called keratin, at the base of each hair is a bulb containing living cells that generate the hair follicle. The bulb at the base of the hair is the only living part of the hair. The rest of the hair follicle doesn't contain any living cells.
A hair follicle has three layers . . .
    Medulla – innermost layer, only present in thick hairs
    Cortex – Surrounds the medulla (if present) provides strength, color, and texture of hair
    Cuticle – Outermost layer, it protects the hair cortex from damage
How ionized acidic water prevents damage to hair . . .
Ionized acidic water prevents damage to your hair by closing + compacting the hair cuticles (the outermost layer). The hair's cuticle is actually a series of shingles that cover the hair cortex. When your hair is pH balanced, those cuticle shingles are closed, so they protect the hair cortex from damage. If your hair is too alkaline, the hair cuticles open, and that exposes the cortex. When the cortex of a hair is exposed to something alkaline, it gets damaged. An ionized acidic water hair rinse closes the hairs cuticles, and that prevents the cortex from getting damaged. As long as the cortex is protected, the hair follicle remains healthy and strong.
Also when used instead of, or with conditioner, it will tighten your scalp, de-tangle hair, stimulate growth + add a brilliant shine to your hair. I love using Iionized Acid Water when twisting my natural hair or just to give it added hydration.  Ionized Acid Water can replace the ACV hair rinse.  The pH balance of scalp + hair is between 3 + 5.  
Besides skin + hair, various settings of Ionized Water can be used to assist in healing cuts + scrapes, water plants, bathe animals, clean your classes, help soothe diaper rash + more.
Ingredients: acidic ionized water
net wt 10 oz
If you're interested in getting your own quality ionizing water filter to create alkaline + acidic water, contact me.
***************************************************************************
Using the bounty of nature we create skin-loving recipes to nourish your hair, face + body! At J. Lexi, LLC we believe ingredients are best as nature created them.   Our holistic natural products are handmade in small batches + contain a combination of fresh, raw fruits, vegetables, probiotics, herbs, botanicals, vitamins, proteins, minerals, superfoods, amino acids, natural moisturizers + more. Our real skin food products help beautify + promote healthy, glowing skin!  Using unique + uncommon ingredients, the goal is to help you achieve a hydrated, exfoliated, moisturized, even-toned + blemish-free complexion.
J. Lexi, LLC
Uncommon Beauty
For external use only.
Our products have not been reviewed by the FDA + are not intended for use in the diagnosis, cure, mitigation, treatment or prevention of disease.
Reviews
Featured Products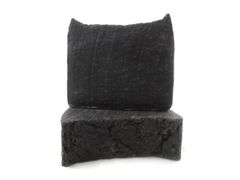 Chaga + Cacao
$15.00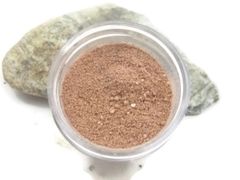 Adzuki Cleansing Grains
$15.00