Coconut Water Herbal Hair Mist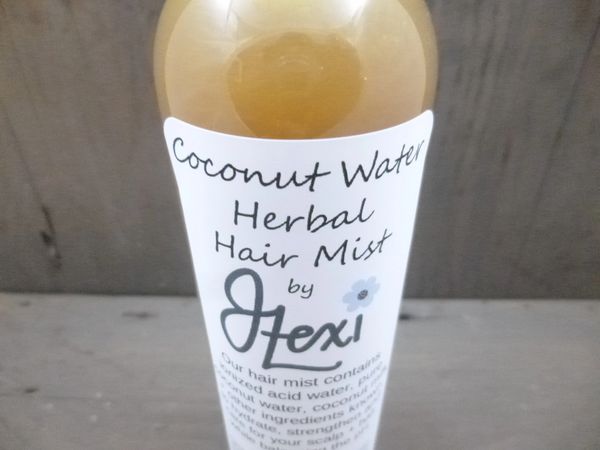 Coconut Water Herbal Hair Mist
*************************NEW + IMPROVED FORMULA*************************

Coconut Water Herbal Hair Mist is a leave-in conditioner + detangler made with 100% pure coconut water, bamboo, royal jelly + other hair-loving herbs + botanicals known to hydrate, detangle, strengthen + care for your hair. Fragrance-free.

Directions: Shake well before using. Spray liberal on just-washed or natural hair then seal with our Whipped Moisturizing Shea Butter + style as usual.

Alkaline Water has smaller molecules which are more easily absorbed into the hair + scalp and rejuvenates, detoxifies + hydrates scalp + hair.

100% Coconut Water hydrates hair.


Bamboo Leaves are antibacterial; the mineral silicon is extracted from the leaves + stems of bamboo which has positive effects, including maintenance of the ductile properties of hair cells + carrying away dead skin + unwanted agents.

MSM is a nutritional form of sulphur + an essential component in collagen, elastin, cartilage + keratin; gives flexibility, tone + strength to the skin, hair + nails.

Bee Pollen is 25 percent complete protein containing at least 18 amino acids, more than 12 vitamins, 28 minerals, 11 enzymes + co-enzymes, 14 beneficial fatty acids, and 11 carbohydrates. These ingredients are what make bee pollen the ultimate source of nourishment. Hair needs vital nourishment to stay healthy. Some of these fundamental nutrients include vitamins A, C, E, biotin, niacin, B6 & B12. If hair is starved of nourishment, hair growth slows considerably. Hair may begin to thin and even result in breakage. Bee pollen can contribute an abundance of these nutrients that hair craves, improving overall hair quality.

Catnip is a natural astringent, helps reduce dandruff and moisturizes + conditions hair.
100% holistically handmade. Listing is for 1 bottle.

Before using read the ingredient list for allergens + sensitivities; patch testing is suggested.
Ingredients: coconut water, alkaline water, coconut milk, gluconodeltalactone (+) sodium benzoate ECOCERT, lavender buds, bamboo leaves, henna leaves, dl-panthenol, aloe vera gel, msm, royal jelly, bee pollen, saw palmetto, rosemary, catnip, yarrow flowers, fleece-flower root, beet sugar extract + honey
net wt 8.75 oz (248.06 gr)


J. Lexi, LLC
Uncommon Beauty
Our products have not been reviewed by the FDA + are not intended for use in the diagnosis, cure, mitigation, treatment or prevention of disease.
Reviews
Featured Products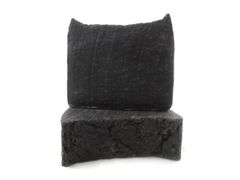 Chaga + Cacao
$15.00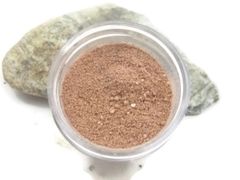 Adzuki Cleansing Grains
$15.00