Even Tone Body Polish w/ Salicylic Acid
Even Tone Body Polish w/ Salicylic Acid
This spa-quality, detoxifying body polish contains salicylic acid, jojoba seeds + other skin-loving ingredients to exfoliate, hydrate, moisturize + pamper your skin to reveal an even tone + beautiful complexion.

Mango Seed Butter has natural emollient, soothing, moisturizing + protective properties; provides wound healing + regenerative activity; softens skin; restores flexibility + reduces degeneration of skin cells; has a protective effect against UV radiation and is recommended in the treatment of wrinkles.

AHA Complex is an exclusive blend of botanical extracts chosen for their revitalizing properties; they can act as a simple humectant that absorbs moisture from the atmosphere. When applied to the skin, these hydrated AHAs act to increase the water content of the skin and thus moisturize the outer layer of the epidermis (the stratum corneum) and consequently make the skin softer and more flexible; 

Salicylic Acid an organic acid often used as the active ingredients in Anti-Acne skin care preparations; clears the skin of almost any build up, whether in the pores, or in the tissues; they stay in the pore while continuing to work, functioning to break down the build up that is responsible for enlarged pores, acne and inflammatory conditions.

Himalayan Pink Salts are easily absorbed through the skin; consist of 84 minerals; highly beneficial for combating skin allergies;  detoxifies + cleanses skin; can also can make the skin smoother + soothes rough skin and and are also known to help with skin conditions like psoriasis, dry skin, acne, insect bites + blisters.

Walnut Shell Powder exfoliates.  The fine (water insoluble) powder is ideal for use in a natural facial exfoliant or scrub where a polishing or refining action is required.
100% holistically handmade. Listing is for 1 jar.

 Before using read the ingredient list for allergens + skin sensitivities; patch testing is suggested.
This body polish contains exfoliants to remove dead skin cells.  If using on your face, following with a sunscreen is recommended. 
CAUTION: As with all of the acids, it is important to let your skin acclimate to their use. For those who's skin is not used to the acids a slight stinging and redness may result. If this occurs, reduce usage to every other day for 2 weeks, before resuming daily application. If irritation persists, discontinue use. If you experience anything more than a slight stinging, or redness, discontinue use immediately. Any time that you experience discomfort, you can apply a 10% solution of sodium bicarbonate (baking soda) to neutralize the acid, then wash with soap and water to thoroughly remove any acid residue. If irritation develops, or persists, seek medical advice.
 Ingredients:  mango butter, mineral salts, jojoba seeds, walnut shells, c12-15 alkyl benzoate, natural vitamin e, fragrance, vegetable glycerin, purified water, apple fruit extract, bilberry extract, lemon peel extract, orange peel extract, papaya leaf extract, gluconolactone, sodium benzoate, salicylic acid, calcium stearoyl lactylate ECOCERT + cetearyl alcohol
 avg net wt 7 oz (198.447 gr)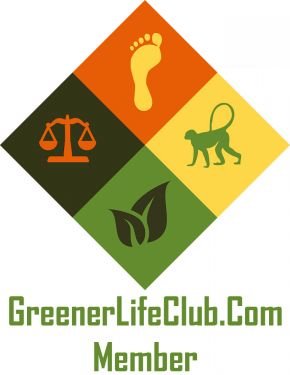 *****************************************************************************************************
We use food-grade sodium hydroxide (lye) in our products.
While we keep our recipes consistent, the beauty of handcrafted soap is that no two bars are exactly the alike.  The color + design varies from batch-to-batch + bar-to-bar . . .
To ensure "clean" soap, our products are sealed in a protective + breathable polyofin covering.
To properly care for your soap + extend its shelf life, dry between uses on a natural soap saver or draining soap dish.  Do not let the soap sit in water.
Glycerin + Moist Soap . . .
Due to a high content of natural humectants (like glycerin, sugar, honey, etc.), a quality conditioning bar of handmade soap will often "sweat" in humid weather.  Humectants draw "moisture" from the air onto itself.  In skin care "moisture" is a good thing!  If your soap gets a little damp, it's OK to use; it's just the glycerin + other humectants doing their job.  When the weather clears the soap will dry + return to normal.  Keep unused soap in a dry place, like a drawer.
*****************************************************************************************************
Using the bounty of nature, we create skin-loving recipes to nourish your hair, face + body! At J. Lexi, LLC we believe ingredients are best as nature created them.   Our holistic natural products are handmade in small batches + contain a combination of fresh, raw fruits, vegetables, probiotics, herbs, botanicals, vitamins, proteins, minerals, superfoods, amino acids, natural moisturizers + more. Our real skin food products help beautify + promote healthy, glowing skin!  Using unique + uncommon ingredients, the goal is to help you achieve a hydrated, exfoliated, moisturized, even-toned + blemish-free complexion.
Wishing you love, peace, blessings + health.
J. Lexi, LLC
Real Food for Healthy Skin
+ Uncommon Beauty
For external use only.
Our products have not been reviewed by the FDA + are not intended for use in the diagnosis, cure, mitigation, treatment or prevention of disease.
Reviews
Featured Products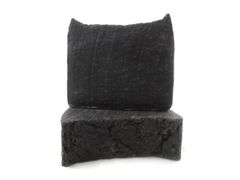 Chaga + Cacao
$15.00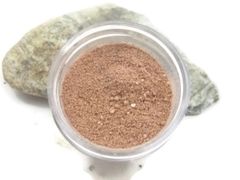 Adzuki Cleansing Grains
$15.00