Even Tone Facial Polish w/ Salicylic Acid + Aduzki Beans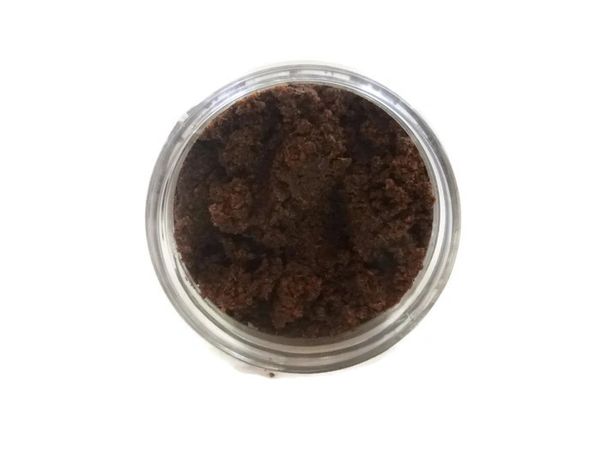 Even Tone Facial Polish w/ Salicylic Acid + Aduzki Beans
Even Tone Facial Polish with Salicylic Acid + Adzuki Beans . . .
contains skin-loving botanicals + Australian Pastel Pink Clay. This spa quality polish exfoliates, detoxifies, purifies + beautifies skin.

Amla Powder is a natural astringent; helps to prevent infections; exfoliates; eliminates excess oil; contains a high content of vitamin C + tannins, that combine with proteins to regulate tissue growth, nourishes + helps eliminate dull skin.

Ucuuba Butter is an emollient said to have anti-inflammatory + antiseptic properties; is ideal for treating acne, eczema + dry or irritated skin; is exceptionally rich in essential fatty acids; is considered to have anti-aging properties + can be used to replenish tone + moisture to dry + mature skin.

Hazelnut Oil is suitable for all skin types; is best suited for those with oily skin as the moisturizing property of hazelnut keeps the skin free from excessive secretions; is nourishing + rehydrates; is a rich source of vitamin E; is an excellent emollient + moisturizer; is very light + easily gets absorbed into the skin; has antibacterial + astringent properties; prevents the excessive secretion of skin oil that results in acne, thus maintaining soft skin.

Adzuki Beans exfoliate leaving a soft, radiant glow; they are probably the closest thing to a face lift without the need to undergo surgery; containing a natural foaming agent called saponin, they help cleanse pores by removing dirt + dead skin cells, drawing out impurities + promoting circulation.

Allantoin produces desirable effects by promoting healthy skin; cleanses away dead skin tissue + rapidly stimulates the growth of new, healthy tissue.

Australian Pastel Pink Clay gives a youthful appearance with ultimate hydration + skin firmness; is perfect for balancing the most stressed + sensitive of skins, its hydrating properties help to refine delicate lines, moisturize, and improve the overall texture of the skin.
Directions:  For best results, wet hands + create a lather using Face Lift in a Bar then add a tiny bit (smaller than the size of a pea) of this facial polish +  massage into your face.  Leave on for at least 30 seconds.  Rinse thoroughly with warm water + pat dry.  Can also be applied alone to wet skin.
Before using read the ingredient list for allergens + skin sensitivities; patch testing is suggested.
Avoid getting in eyes.
This polish exfoliates to remove dead skin cells. 
After using on face, follow with a facial moisturizer including sunscreen.

Ingredients: adzuki beans, hazelnut oil, c12-15 alkyl benzoate, rice bran powder, walnut shell powder, ucuuba butter, jojoba oil, avocado oil, vegetable glycerin + purified water + apple fruit extract + bilberry extract + lemon peel extract + orange peel extract + papaya leaf extract, amla powder, jojoba seed, chickpea flour, Australian pastel pink clay, calcium stearol lactylate, allantoin, rose petal powder, sandalwood chips, salicylic acid, natural vitamin e, cetearyl alcohol nf
J. Lexi, LLC
Uncommon Beauty
For external use only.
Our products have not been reviewed by the FDA + are not intended for use in the diagnosis, cure, mitigation, treatment or prevention of disease.
Reviews
Featured Products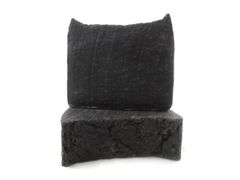 Chaga + Cacao
$15.00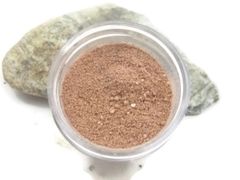 Adzuki Cleansing Grains
$15.00