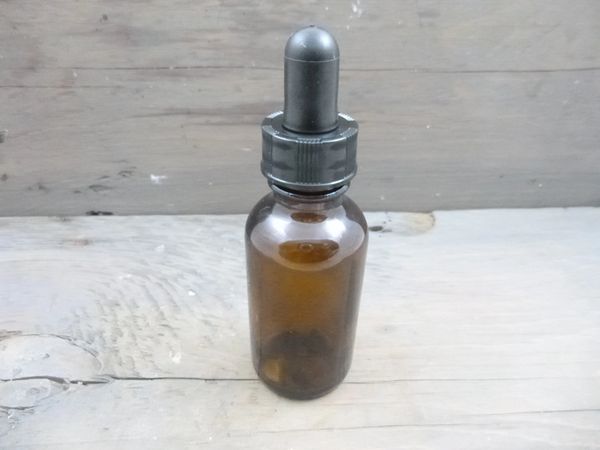 Facial Cleansing Oil
Non-Comeogenic Facial Cleansing Oil . . .
is formulated with unrefined luxury oils known to nourish dry skin; help minimize blemishes + acne breakouts; and soften fine lines + wrinkles. Our make-up removing recipe is suitable for every skin-type and helps achieve clear + glowing skin!

Black Seed Oil (unrefined) helps achieve a beautiful complexion, is packed with valuable components like vitamins A, B, + C, calcium, potassium, magnesium, zinc and trace elements providing the necessary nutritive factors for skin recovery + repair. Black seed oil also has a number of useful pharmacological actions which make it a fantastic natural option for helping to minimize diseases of the skin.

Argan Oil is rich in vitamin E, fatty acids (vitamin F), carotenoids like beta-carotene + phytosterols. Thanks to its antioxidant content, it can ward off aging signs such as wrinkles + sagging. It supports the natural mild acidity of the skin, imparts softness, and protects your skin against dryness. Argan oil is a non-comedogenic, anti-inflammatory + regenerative agent, so it can also be used with oily + acne-prone skin types. It is often recommended for various skin irritations, scars, stretch marks and sunburns.

Pomegranate Seed Oil (unrefined) is from the ancient fruit found in Western Asia, China + Japan packed with ellagic acid, anthocyanins (antioxidants) and the rare omega 5 essential fatty acid. Its regenerative effects include boosting repair of skin, evening skin tone, cleaning up free radicals and helping with collagen production which, in turn, smoothes out wrinkles and improves skin elasticity.

Cranberry Oil (unrefined) is an extremely light-weight, non-comedogenic oil; is able to readily penetrate the skin without clogging it. It is rich in antioxidants, vitamin E (tocotrienols + tocopherols), vitamin A, phytosterols and phospholipids. It is the only available carrier oil with a natural ratio of Omega 6 (linoleic), Omega 3 (alpha-linolenic), and Omega 9 (oleic) fatty acids. It also aids in the absorption + utilization of the essential fatty acids in the skin, contributes to the lipid barrier protection of the skin and assists in moisture retention. Cranberry seed oil has anti-inflammatory, antimicrobial, emollient, itch-relieving as well as broad-spectrum UV protection properties.

Broccoli Seed Oil (unrefined) is unique because of its powerful antioxidants, and its unique combination of essential fatty acids. Light, non-greasy, and easily absorbed; helps hydrate, protect, moisturize, calm + soothe skin. Its natural source of retinol supplies natural vitamin A, which can be a natural exfoliator.

Briar Hips Fruit is high in essential fatty acids (Omegas 3, 6 and 9) and vitamin A (beta-carotene and lycopene). It helps repair damaged skin tissue (burns, stretch marks) as well as protects against sun damage, scarring + wrinkle formation. This oil helps quench thirsty, dry skin + keep premature aging at bay.
********************CHOOSE AN ESSENTIAL OIL SUITABLE FOR YOUR SKIN TYPE********************
Oily Skin:  Lemon
Break Outs, Dark Spots + Blemishes: Lavender
Dry + Chapped Skin: Cedarwood
Aging Skin:  Ylang Ylang
Combination Skin: Patchouli
Normal Skin: Lavender
If no selection is made, Lavender will be added.

*********************************************************************************
Directions: spray face or hands with Beauty Water, apply a few drops of Facial Cleansing Oil + massage into face + neck. Saturate a wash cloth with warm water + sit of face for a minute then wipe + apply moisturizer.
Try pairing Facial Cleansing Oil with our pH balancing Beauty Water.

Before using read the ingredient list for allergens + skin sensitivities; patch testing is suggested.
Holistically handcrafted @ the time of order.  Facial Oil Cleanser comes in a dark amber glass bottle.
Ingredients include: black seed oil, aloe vera oil, argan oil, hemp seed oil, safflower oil, shea oil, cranberry seed oil, broccoli seed oil, pomegranate oil, briar hips fruit + essential oil
net wt. 1 oz
Reviews
Featured Products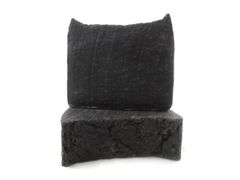 Chaga + Cacao
$15.00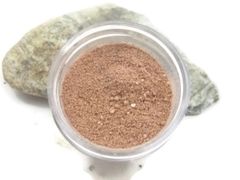 Adzuki Cleansing Grains
$15.00