Fenugreek Flaxseed Hydrating Leave-In Serum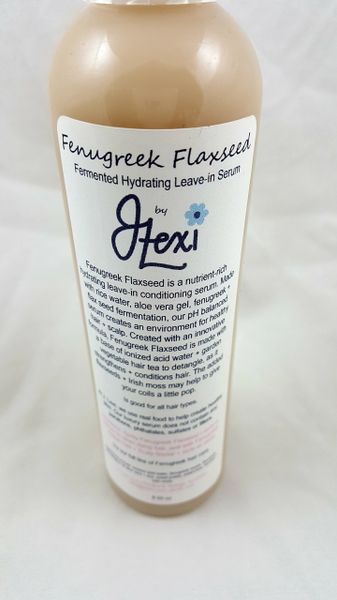 Fenugreek Flaxseed Hydrating Leave-In Serum
Fenugreek Flaxseed is a fermented, nutrient-rich hydrating leave-in conditioning serum. Made with rice water, aloe vera gel, fenugreek + flax seed fermentation, our pH balanced serum creates an environment for healthy hair + scalp.
 Created with an innovative formula, pH balanced Fenugreek Flaxseed is made with a base of ionized acid water + garden vegetable hair tea to detangle, as it strengthens + conditions hair. The added flaxseeds + Irish moss may help to give your coils a little pop.

 Fermented Fenugreek helps strengthen hair from roots, prevent hair fall + treats follicular challenges.

 Flaxseeds are one of the most concentrated sources of omega-3, can help reduce hair loss + may encourage hair growth.


 Irish Moss is carrageenan, a species of red algae, a type of seaweed, that grows abundantly along the rocky, Atlantic costs of North America + Europe, helps soothe the scalp, condition hair, enhance shine, fortify hair fibers, adds moisture + smoothness to hair and softens skin. Irish sea moss is gentle enough for your skin but strong enough to strengthen the hair.

 Ionized Acid Water is pH balanced for hair; helps stimulate scalp to promote hair growth, cleanses hair without stripping natural oils, helps remove build-up from chemical products, helps hair retain moisture for better conditioning, is antibacterial + anti-fungal properties to help with flaky + itchy scalps and helps close the hair cuticle allowing for shine +fewer tangles. Also, when used instead of or with conditioner, it will tighten your scalp, de-tangle hair, stimulate growth + add a brilliant shine to your hair. I love using Ionized Acid Water when twisting my natural hair or just to give it added hydration.  Ionized Acid Water can replace the ACV hair rinse. 


 Fermented Rice Water adds nutrients through the fermentation process help restore hair's pH balance, nourish hair follicles to promote healthy hair growth + improve overall condition of hair.


 Fermented Aloe Vera Leaf soothes dry skin, moisturizes, oxygenates cells, contains vitamins A + C, slows down aging process, lightens dark spots, helps relieve psoriasis + seborrhea, burns, insect bites, blisters, frostbite and allergic rashes, reduces itching + irritation.

Shake well, as needed.

 Directions:  Spray on damp clean hair + finger comb to thoroughly distribute on scalp + hair; style as usual.  Can be used for twist-outs + other natural styles.
 net wt 8.50 oz
 *******************************************************************************************************************
Due to the handmade process, each batch is unique + can result in differences in the color + look from batch to batch.
*******************************************************************************************************************
Using the bounty of nature, we create skin-loving recipes to nourish your hair, face + body! At J. Lexi, LLC we believe ingredients are best as nature created them.   Our holistic natural products are handmade in small batches + contain a combination of fresh, raw fruits, vegetables, probiotics, herbs, botanicals, vitamins, proteins, minerals, superfoods, amino acids, natural moisturizers + more. Our real skin food products help beautify + promote healthy, glowing skin!  Using unique + uncommon ingredients, the goal is to help you achieve a hydrated, exfoliated, moisturized, even-toned + blemish-free complexion.
Wishing you love, blessings + health.
J. Lexi, LLC
Uncommon Beauty
For external use only. Our products are not intended for use in the diagnosis, cure, mitigation, treatment or prevention of disease.

Reviews
Featured Products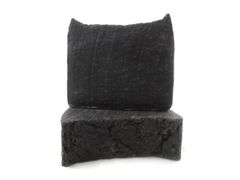 Chaga + Cacao
$15.00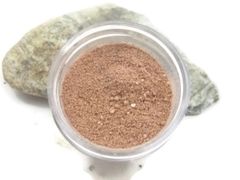 Adzuki Cleansing Grains
$15.00