Fenugreek Herbal Hair + Scalp Nectar
Fenugreek Herbal Hair + Scalp Nectar
Fenugreek Herbal Hair + Scalp Nectar is a proprietary blend of 34 luxury + gourmet oils, herbs + vegetables known to nourish hair + scalp to create an environment of health + growth. Our unique light oil penetrates strands, is easily absorbed, stimulates scalp + seals follicles.

 Fenugreek helps strengthen hair from roots and treating follicular problems.
Please read ingredient list before purchasing.

 Kombu is a bright, green shiny seaweed, arrests hair loss + encourages new hair growth, helps the scalp detoxify itself so that hair follicles can grow new hair, is rich in the mineral iron that helps the blood nourish hair follicles and keep them healthy enough to hold onto hair strands, Very high in the mineral zinc, which is a natural DHT blocker and helps mitigate hair thinning + hair loss caused by hormonal imbalances, very high in magnesium, which helps reduce hair fall out caused by stress, rich in vitamins B + C, which help clear up clogged hair follicles and prevent inflammation that shrinks hair follicles.

 Cayenne Pepper may have some effect on hair growth + may help prevent hair fall, stimulates the scalp, Capsaicin, a chemical in cayenne pepper, stimulates the hair follicles + helps the hair to grow. Another chemical, quercetin, increases blood flow to the scalp which is beneficial to hair growth. Cayenne pepper, when used as part hair-care regimen, can be help your hair faster but it is not a cure for hair loss.
******Do not use this treatment if you are allergic to cayenne pepper or other ingredients******

 Natural Caffeine stimulates not only your body and mind, but also your hair roots, is often used to improve hair growth + structure, when applied topically, penetrates into the hair roots and stimulates them and helps prevent male baldness + hair loss, it stimulates the hair roots in the scalps of women and triggers stronger hair growth.

  Bamboo Leaves + Stalks have the highest levels of natural silica, are antibacterial; the mineral silicon is extracted from the leaves + stems of bamboo which has positive effects, including maintenance of the ductile properties of hair cells + carrying away dead skin + unwanted agents, they are antioxidants and may reduce inflammation + promote circulation.

 Black Cumin Seeds + Oil are anti-inflammatory, helps soothe scalp conditions that cause inflammation, flakiness, + sensitivity; helps kill viruses + fungal infections, so those with lice can benefit; is an adjuvant, meaning it works well with other ingredients to provide therapeutic effects. As far as natural hair goes, black seed oil may help in regrowing certain thinning areas on your scalp.

 Moringa Seeds + Oil called the "miracle tree" because it is packed with vitamins, minerals + essential nutrients; moisturizes the scalp, helps fight split ends + dandruff, strengthens hair + helps reduce hair loss.

 Mustard Seed Oil is full of calcium, protein, vitamin A, E, omega Alpha 6 fatty acids; is an antibacterial + antifungal when applied topically and helps treat bacterial + fungal infections when applied directly to the skin. Loaded with essential nutrients, vitamins and minerals that are needed for a healthy mane, mustard oil provides essential nutrients + follicle stimulation to promote growth; and helps prevent hair loss + scalp problems.

 Fresh Garlic contains sulfur + selenium to help fortify the structure of the hair shaft, meaning it can not only help to replenish lost hair, but can strengthen existing hair as well; the vitamins + minerals that each clove of garlic is imbued with can also naturally condition your hair while adding strength.

 Jamaican Black Castor Oil is a natural hair + scalp treatment; is one of the best natural remedies for hair + skin challenges, as it provides the scalp + hair with highly beneficial nutrients, it also improves blood circulation, has anti-fungal and anti-bacterial properties to help keep infections at bay.

 Virgin Coconut Oil is used as a natural conditioner for hair; is also used to treat conditions like dry scalp or fungal conditions like seborrheic dermatitis that cause itchy flakes; can minimize protein loss as it contains the medium-chain triglycerides that can pass through the cell membrane and waterproof the scalp and hair and contains fatty acids that have antiviral, antibacterial + antifungal properties; treats dry, itchy skin + is used as hair tonic for healthy + shiny hair.

 Fresh Onion is rich in sulfur (one of the main building blocks of hair); helps improve blood circulation + provides the hair follicles with sufficient nourishment and has anti-bacterial properties, so it helps with scalp infections that might contribute to hair loss.
Furthermore, onions contain the enzyme catalase, which is an anti-oxidant that can prevent premature graying for some people (I also wrote an article about the top natural supplements for treating premature gray hair).

 Ungruahua (wild harvested) is a superior emollient that repairs + replenishes moisture, possesses a noteworthy array of essential fatty acids, sterols + amino acids; it nourishes the hair + scalp with high absorption; easily penetrates the hair shaft, saturating + strengthening the hair's cortex while simultaneously restoring the natural oil balance of the shaft itself.
Directions:  Add hair oil directly to clean scalp + massage, paying special attention of parts of the scalp needing extra attention. A small amount can be applied to the strands. Style as usual.
net wt 1.85 oz
**************************************************************************************************************
Due to the handmade process, each batch is unique + can result in differences in the color + look from batch to batch.
 **************************************************************************************************************
Using the bounty of nature, we create skin-loving recipes to nourish your hair, face + body! At J. Lexi, LLC we believe ingredients are best as nature created them.   Our holistic natural products are handmade in small batches + contain a combination of fresh, raw fruits, vegetables, probiotics, herbs, botanicals, vitamins, proteins, minerals, superfoods, amino acids, natural moisturizers + more. Our real skin food products help beautify + promote healthy, glowing skin!  Using unique + uncommon ingredients, the goal is to help you achieve a hydrated, exfoliated, moisturized, even-toned + blemish-free complexion.
Wishing you love, blessings + health.
J. Lexi, LLC
Uncommon Beauty
For external use only. Our products are not intended for use in the diagnosis, cure, mitigation, treatment or prevention of disease.

Reviews
Featured Products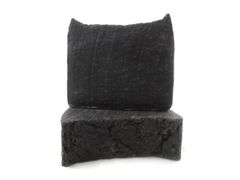 Chaga + Cacao
$15.00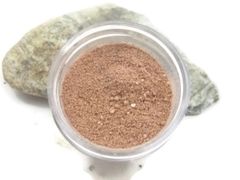 Adzuki Cleansing Grains
$15.00