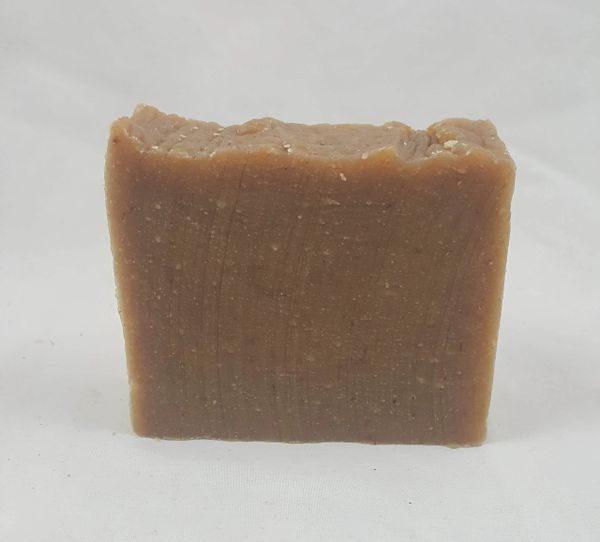 Fermented Alpha-Arbutin
Alpha-Arbutin . . .
is a pH balanced skin lightening face + body bar. Made with fermented rice water + fresh papaya, along with other skin brightening ingredients, Alpha Arbutin will help you achieve an even skin tone + radiant complexion.
Formulated in my fermenting kitchen, Alpha-Arbutin is 100% handmade. @ J. Lexi, we never dress up + embellish pre-made soap bases. Our proprietary Blemish Blend for Skin Lightening ingredients (like Skin White Herb) were hand-picked and combined to ensure the best even tone + skin loving bar.
@ J. Lexi, we control the entire soap-making process from start to finish (including fermentation) to make sure that our holistic, handmade face + body bars are formulated to be conditioning. To further ensure a gentle + skin loving bar, Alpha-Arbutin has cured for 6 months.
Vegan approved.

Fermented Rice Water is rich in antioxidants, minerals, B vitamins, vitamin E, and traces of pitera, a substance produced during the fermentation process. 'Pitera' has grown in popularity recently, and is touted as the anti-aging elixir due to its ability to promote cell regeneration, and help skin stay young and beautiful.

Apha Arbutin acts quickly in lightening the skin + helps reduce the tanning that occurs after exposure to ultraviolet rays.

Vitamin B3 contains Niacinamide, is anti-inflammatory, useful in minimizing acne outbreaks + the signs of aging skin (like fine lines), hyper-pigmentation, has anti-wrinkle properties + helps stimulate collagen synthesis.

Allantoin produces desirable effects by promoting healthy skin, cleanses away necrotic (dead skin) tissue, speeding up the growth of new, healthy tissue, stimulates new + healthy tissue growth and helps reproduce skin cells rapidly.

Unrefined Cocoa Butter helps treat dry skin + acne scars, reduce the appearance of wrinkles, prevent skin damage + stretch marks and helps the skin's elasticity + treats psoriasis, eczema, dry or chapped skin and dermatitis.

Vitamin C is an anti-oxidant that may help reduce lines + wrinkles, promote healing + aid in the development of collagen.

Bio-Fermented Papaya helps minimize blemishes, dark spots, evens skin tone + brings a glow to your face; firms skin, is a natural exfoliator; a good source of vitamin A; contains papain which breaks down inactive proteins + removes dead skin cells. Bio-fermentation ensures the antioxidants in the Papaya stay intact, so you receive ALL the nutritional benefits of Papaya.

Raw Sugar is processed from the initial pressing of the pure cane; is a natural exfoliant containing trace amounts of minerals + vitamins; does not clog pores; helps eliminate blemishes + restores balance to skin's oils and contains glycolic acid, an alpha-hydroxy acid, that is crucial for maintaining healthy skin. The natural glycolic acid in sugar not only helps condition + moisturize skin but protects it from toxins. Since the sugar we use is raw + unrefined, its producers claim it contains more nutrients than processed sugars.
Avoid getting in eyes.
This soap exfoliates to remove dead skin cells. If using on face, following with a facial moisturizer including sunscreen, is recommended. Before using read the ingredient list for allergens + skin sensitivities; patch testing is suggested.
100% holistically handmade using the hot-processed method. Listing is for 1 bar.
Alpha-Arbutin ingredients include: extra virgin olive oil, castor oil, fermented rice water, ionized acid water, coconut oil, food-grade sodium hydroxide skin lightening blemish blend, unrefined cocoa butter, sustainable palm oil, palm kernel oil, fragrance blend, unrefined sugar, fermented papaya, allantoin, vitamin c, vitamin b, alpha-arbutin
avg net wt 6.25 oz (177.18 gr)
****************************************************************************************************
We use food-grade sodium hydroxide (lye) in our products.
To ensure "clean" soap, our products are sealed in a protective + breathable polyofin covering.
To properly care for your soap + extend it's shelf life, dry between uses on a natural soap saver or draining soap dish. Do not let the soap sit in water.
Glycerin + Moist Soap . . .
Due to a high content of natural humectants (like glycerin, sugar, honey, etc.), a quality conditioning bar of handmade soap will often "sweat" in humid weather. Humectants draw "moisture" from the air onto itself. In skin care "moisture" is a good thing! If your soap gets a little damp, it's OK to use; it's just the glycerin + other humectants doing their job. When the weather clears the soap will dry + return to normal. Keep unused soap in a dry place, like a drawer.
****************************************************************************************************
Using the bounty of nature, we create skin-loving recipes to nourish your hair, face + body! At J. Lexi, LLC we believe ingredients are best as nature created them. Our holistic natural products are handmade in small batches + contain a combination of fresh, raw fruits, vegetables, probiotics, herbs, botanicals, vitamins, proteins, minerals, superfoods, amino acids, natural moisturizers + more. Our real skin food products help beautify + promote healthy, glowing skin! Using unique + uncommon ingredients, the goal is to help you achieve a hydrated, exfoliated, moisturized, even-toned + blemish-free complexion.
J. Lexi, LLC
Real Food for Healthy Skin, Hair
+ Uncommon Beauty
For external use only.
Our products are not intended for use in the diagnosis, cure, mitigation, treatment or prevention of disease.
Reviews
Featured Products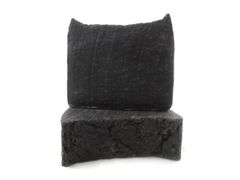 Chaga + Cacao
$15.00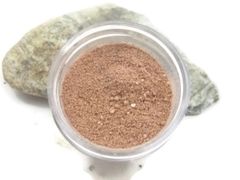 Adzuki Cleansing Grains
$15.00