Fermented Fenugreek Shampoo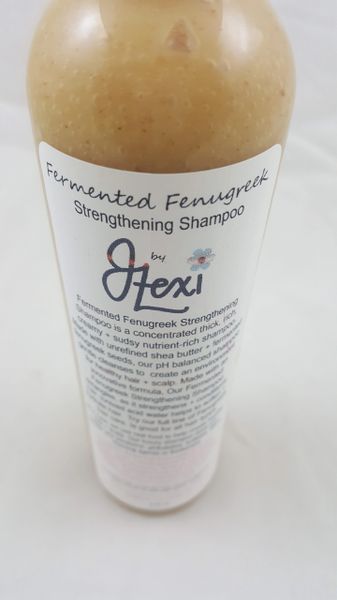 Fermented Fenugreek Shampoo
Fermented Fenugreek is a thick, rich + creamy gentle cleansing shampoo that is pH balanced for scalp + hair. Made with fermentation + quality ingredients, Fermented Fenugreek Shampoo is suitable for all hair types.

Ionized Acid Water cleanses scalp + hair, helps detangle strands, add shine, compact the cuticle, lay the hair follicles, reduce itchy scalp + more.

Fermented Fenugreek (Methi) have a nigh content of protein may help with hair growth, lecithin helps keep hair well-nourished + the scalp cool, adds shine, minimizes dandruff, helps prevent hair fall + strengthen hair from roots. The fermentation process heightens the benefits.

Unrefined Shea Butter absorbs quickly + helps hydrating the hair + scalp without clogging the pores, repairs damaged, processed or heat-treated hair, + promotes hair growth.

Extra Virgin Olive Oil comes from the 1st press of the olive; is an excellent moisturizer + is rich in antioxidants.

Sunflower Lecithin is a natural substance found in living cells providing many health benefits including moisturizing + toning the skin; plays a major role in cell membrane development; is used to regulate the nutrients that enter + leave the cell and supports + enhances the required amount of protein for hair growth. It not only helps improve hair growth, but also enhances its texture making it strong + shiny.
Directions: Thoroughly rinse hair with warm water to loosen debris. Apply a small about of Fermented Fenugreek Shampoo + massage into hair + scalp. Allow lather to sit on hair for at least 5 minutes then massage a little more before rinsing thoroughly. Follow with our Fenugreek Molasses Deep Conditioner.
Fermented Fenugreek Shampoo Ingredients include: fenugreek seeds, food-grade sodium hydroxide, ionized acid water, unrefined shea butter, extra virgin olive oil, sunflower lecithin, ionized acid water, fragrance
net wt. 8.50 oz
*****************************************************************************************************************************
Due to the handmade process, each batch is unique + can result in differences in the color, look + design from batch to batch.
*****************************************************************************************************************************
Using the bounty of nature, we create skin-loving recipes to nourish your hair, face + body! At J. Lexi, LLC we believe ingredients are best as nature created them. Our holistic natural products are handmade in small batches + contain a combination of fresh, raw fruits, vegetables, probiotics, herbs, botanicals, vitamins, proteins, minerals, superfoods, amino acids, natural moisturizers + more. Our real skin food products help beautify + promote healthy, glowing skin! Using unique + uncommon ingredients, the goal is to help you achieve a hydrated, exfoliated, moisturized, even-toned + blemish-free complexion.

J. Lexi, LLC
Uncommon Beauty
For external use only. Our products are not intended for use in the diagnosis, cure, mitigation, treatment or prevention of disease.
Reviews
Featured Products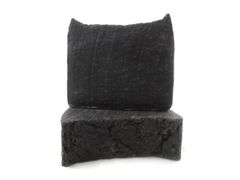 Chaga + Cacao
$15.00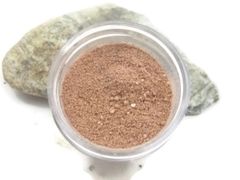 Adzuki Cleansing Grains
$15.00