Fleece Flower Henna Conditioning Shampoo Bar
Fleece Flower Henna Conditioning Shampoo Bar
Fleece Flower + Henna Shampoo Bar . . .
is a fragrance-free, super conditioning shampoo bar suitable for all hair.  Containing a proprietary herbal tea blend, MSM, dl-panthenhol + fleece flower root, this bar will condition hair while gently cleansing.  This formula will not stripping hair or scalp.

Ucuuba Butter hails from Central + South America. This hard dark brown butter is pressed from the seeds of the Ucuuba tree. It is believed to have anti-inflammatory + antiseptic properties, making it useful for relieving scalp conditions such as dandruff + eczema. Also rich in essential fatty acids, Ucuuba butter can help prevent hair damage from free-radicals, improve hair's shine + elasticity (leading to less breakage) + help keep hair hydrated longer.

dl-Panthenol known as "ProVitamin B5" or "Pantothenic Acid", 100% panthenol  contains healing properties, strengthens the hair shaft + provides luster to the hair.

Vitamin B3 is necessary for cellular energy + optimal tissue function; nourishes the scalp and promotes good blood circulation to the scalp that can stimulate healthy scalp + hair growth.

OptiMSM® is a nutritional form of sulfur + an essential component in the formation of collagen, elastin, cartilage + keratin.  MSM helps hair grow thicker + faster. It revitalizes inactive hair follicles by increasing scalp circulation, removes toxins + assists nutrients like biotin, pantethol + calcium to build strong healthy hair.  MSM also enhances keratin, the major component of hair fibers + is responsible for strong hair. It makes the hair shaft flexible and prevents breakage. Keratin is also responsible for shinier hair.

Fleece Flower Root is used in Traditional Chinese Medicine as a remedy for treating hair fall + baldness, premature graying of hair + also for reducing other signs of aging.  Those who use fleeceflower root have claimed that it has improved their hair growth + that it thickens the hairline.


Directions: Wet hair with warm water to loosen debris. 
Wet bar + rub bar against hair in a one-way circular motion; do not agitate hair.

Our shampoo or "poo" bars do not contain synthetic silicones (plastic, gel-like substances) to coat your hair to make it feel good.  The "good" feeling your hair has is from residue the commercial shampoo leaves behind.  Switching to a natural shampoo bar may take a little getting used to (1 to 3 uses).  At first your hair may feel strange, dull or even a little gummy; that's just the natural poo bar working to remove the built-up residue.  After a week or two your hair will have life, shine + be conditioned.  Some people use a clarifying apple cider vinegar or baking soda rinse before or after using a "poo" bar.


100% handmade using the cold-process method.
Listing is for 1 bar.

 Before using read the ingredient list for allergens + skin sensitivities; patch testing is suggested.
Avoid getting in eyes.


Ingredients: herbal tea blend (fleece flower root, ginko leaf powder, henna leaf, bamboo leaves, green tea leaves, rosemary powder, marshmallow root powder), extra virgin olive oil, safflower oil, castor oil, food-grade sodium hydroxide, coconut oil, unrefined shea butter, unrefined cocoa butter, wheat germ oil, ucuuba butter, mustard seed oil, sodium lactate, vitamin b3, fleeceflower root, henna leaves, msm, dl-panthenol + beet sugar extract
avg net wt 4.6 oz (130.41 gr)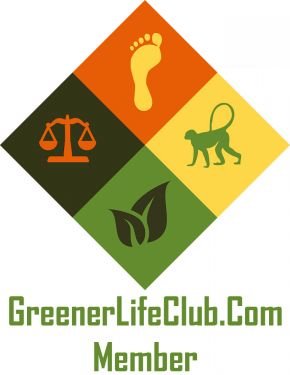 *****************************************************************************************************
We use food-grade sodium hydroxide (lye) in our products.
While we keep our recipes consistent, the beauty of handcrafted soap is that no two bars are exactly the alike.  The color + design varies from batch-to-batch + bar-to-bar . . .
To ensure "clean" soap, our products are sealed in a protective + breathable polyofin covering.
To properly care for your soap + extend its shelf life, dry between uses on a natural soap saver or draining soap dish.  Do not let the soap sit in water.
Glycerin + Moist Soap . . .
Due to a high content of natural humectants (like glycerin, sugar, honey, etc.), a quality conditioning bar of handmade soap will often "sweat" in humid weather.  Humectants draw "moisture" from the air onto itself.  In skin care "moisture" is a good thing!  If your soap gets a little damp, it's OK to use; it's just the glycerin + other humectants doing their job.  When the weather clears the soap will dry + return to normal.  Keep unused soap in a dry place, like a drawer.
*****************************************************************************************************
Using the bounty of nature, we create skin-loving recipes to nourish your hair, face + body! At J. Lexi, LLC we believe ingredients are best as nature created them.   Our holistic natural products are handmade in small batches + contain a combination of fresh, raw fruits, vegetables, probiotics, herbs, botanicals, vitamins, proteins, minerals, superfoods, amino acids, natural moisturizers + more. Our real skin food products help beautify + promote healthy, glowing skin!  Using unique + uncommon ingredients, the goal is to help you achieve a hydrated, exfoliated, moisturized, even-toned + blemish-free complexion.
Wishing you love, peace, blessings + health.
J. Lexi, LLC
Real Food for Healthy Skin
+ Uncommon Beauty
For external use only.
Our products have not been reviewed by the FDA + are not intended for use in the diagnosis, cure, mitigation, treatment or prevention of disease.
Reviews
Featured Products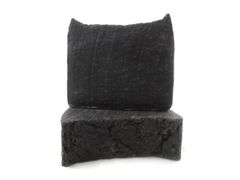 Chaga + Cacao
$15.00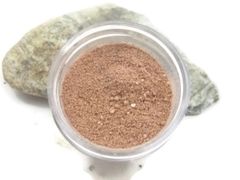 Adzuki Cleansing Grains
$15.00