Green Tea + MSM Butter Lotion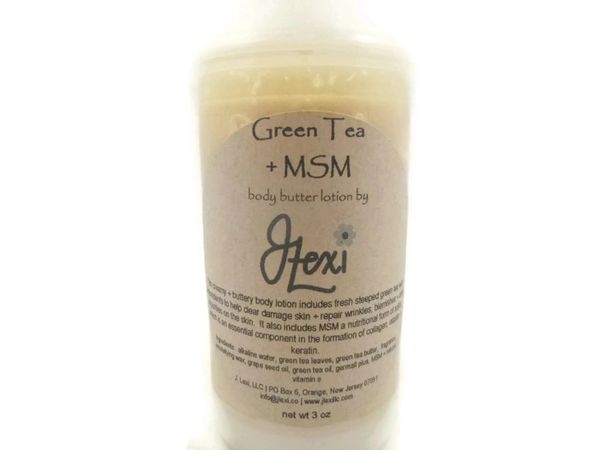 Green Tea + MSM Butter Lotion
Green Tea + MSM is a pH balanced buttery lotion containing fresh brewed green tea, vitamin e + MSM.  This creamy blend conditions, hydrates + moisturizes your skin.

 Green Tea Extract topical use helps to promote the health + quantity of collagen, maintain a firm + elastic skin, is anti-inflammatory, includes protein and has astringent + antioxidant properties.

 Ionized Acid Water also known as beauty water, is pH balanced, has smaller microclusters to penetrate + hydrate skin.

OptiMSM®, Methyl-sulphonyl-methane, is a naturally-occuring nutritional form of sulphur, which is an essential component in the formation of collagen, elastin, cartilage + keratin. It gives flexibility, tone and strength to muscles, bones, joints + internal membranes + especially the skin, hair + nails.

Natural Vitamin E regulates vitamin a; helps defend against anti-aging; helps skin look younger by reducing the appearance of fine lines + wrinkles; provides some benefit in preventing + treating sunburn; increases the benefits of sunscreen; can aid in the treatment of various skin conditions like psoriasis; helps maintain the skin's oil balance during the cleansing process; reduces transepidermal water loss from skin and strengthens the skin's barrier function. 

Grapeseed Oil is a wonderful moisturizer known for its anti-aging effects; rich in vitamins, minerals + protein; has antioxidants; can help slow the process of aging, as well as having anti-inflammatory + antioxidant properties. It is great for helping clear up acne; absorbs easily into the skin; is good for all skin types + inhibits problems such as fine lines + wrinkles caused by the loss of collagen + elastin.
100% holistically handmade. Listing is for 1 bottle.

Before using read the ingredient list for allergens;
patch testing for skin + sensitivities is suggested.
Ingredients:  ionized acid water, green tea oil, grapeseed oil, sweet almond oil, green tea leaf powder, hydrogenated vegetable oil, cetearyl alcohol + ceteareth-20, green tea extract, propylene glycol + diazolidinyl urea + iodoropnynyl butylcarbamate, MSM, vitamin e + fragrance.
net wt 3 oz
J. Lexi, LLC
Uncommon Beauty
For external use only.
Our products have not been reviewed by the FDA + are not intended for use in the diagnosis, cure, mitigation, treatment or prevention of disease.
Reviews
Featured Products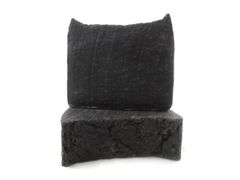 Chaga + Cacao
$15.00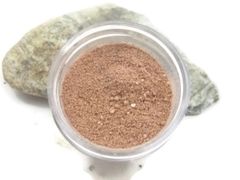 Adzuki Cleansing Grains
$15.00