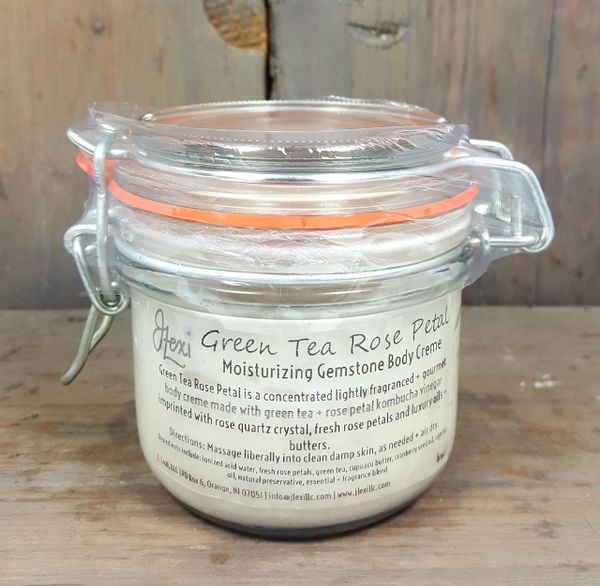 Green Tea Rose Petal
Green Tea Rose Petal . . .
is J. Lexi's newest probiotic-rich, fermented gourmet body creme. Made with fresh rose petals, luxury and skin loving butters + oils Green Tea Rose Petal will lock in hydration, moisturize + beautify skin.
Massage our concentrated Body Creme into damp or dry skin. If applied to damp skin, air dry.
Comes in reusable mini Hermes glass jar.

 Ionized Acid Water - is pH balanced, helps cleanse, hydrate + moisturize skin.

 Beet Sugar Extract - a food grade moisturizer + anti-irritant, naturally, derived from a renewable source of Beet Sugar; acts to maintain intracellular water levels; adds hydration directly; helps increase cellular hydration; is clinically proven to restore that lost hydration and helps restore skin's appearance. 

 Yeast Extract Bioferment - provides extreme moisture + helps increases collagen.

 Colloidal Oatmeal - a natural cleanser, draws out impurities, exfoliates, is anti-inflammatory, antioxidant, anti-itch + helps keep skin hydrated + smooth.

 Rose Hip Oil - helps repair, re-hydrate, moisturize, nourish + restore skin; helps improve skin's appearance. 

 Cranberry Seed Oil - is an anti-oxidant, skin conditioning + restructuring, contains vitamins A, C, E, + K, helps enhance cellular function; aids in the skin's absorption + Utilization of essential fatty acids; is an exceptional moisturizer + can help tighten skin.

 Cupuacu Butter - can help improve the appearance prematurely aging + thinning skin while being a superior moisturizer with great water absorption; contains high levels of essential fatty acids, which with its rich phytosterols, helps improve the skin's elasticity and overall appearance.
Ingredients include: green tea rose petal kombucha vinegar, almond oil, rice bran oil, natural full-spectrum perspective, natural emulsifier, geranium and fragrance oil blend
net wt 6 oz
Using the bounty of nature, we create skin-loving recipes to nourish your hair, face + body! At J. Lexi, LLC we believe ingredients are best as nature created them.   Our holistic natural products are handmade in small batches + contain a combination of fresh, raw fruits, vegetables, probiotics, herbs, botanicals, vitamins, proteins, minerals, superfoods, amino acids, natural moisturizers + more. Our real skin food products help beautify + promote healthy, glowing skin!  Using unique + uncommon ingredients, the goal is to help you achieve a hydrated, exfoliated, moisturized, even-toned + blemish-free complexion.
Wishing you lots of love, wholeness + peace.
J. Lexi, LLC
Uncommon Beauty
For external use only. Our products are not intended for use in the diagnosis, cure, mitigation, treatment or prevention of disease.
Reviews
Featured Products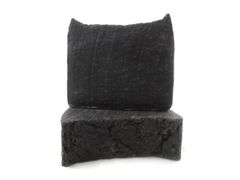 Chaga + Cacao
$15.00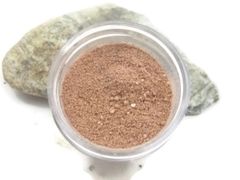 Adzuki Cleansing Grains
$15.00