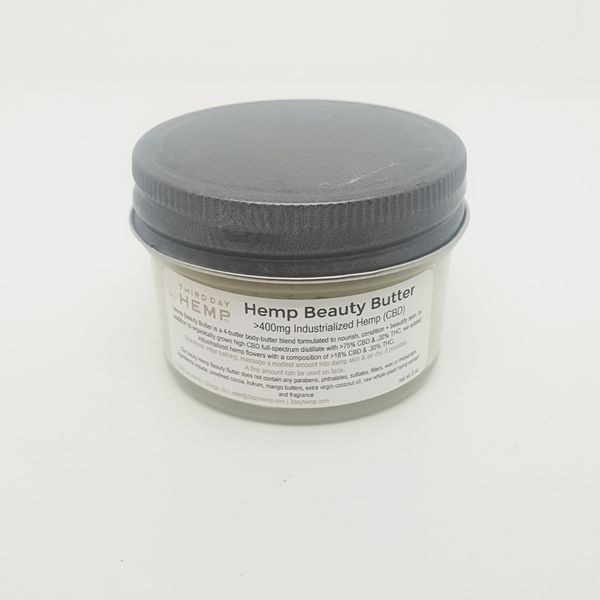 Hemp Beauty Butter
>400mg Industrialized Hemp (CBD) is a luxury 4-butter body blend formulated to nourish, condition + beautify skin. In additional to a generous portion of organically grown, pesticide-free High CBD full-spectrum distillate with >75% CBD + .30% THC, we added industrialized hemp flowers with a composition of .18% CBD + .30% THC.
Yes, our whole-plant Hemp Beauty Butter contains all the healing, restorative + regenerative properties of CBD including natural terpenes AND can be used to minimize pain + skin inflammation . . . however, Hemp Beauty Butter is formulated for daily use to help create healthy + radiant skin.
Our luxury body butter conditions, beautifies + nourishes, as it connects to the endocannabinoid system and the skin's receptors.
~
CBD
helps improve skin conditions by encouraging abnormal cell death, helps regulate skin's sebum (oil production) and reduce acne.
~
Kokum Butter
is rich in essential fatty acids, is helpful for chapped hands and dry, cracked skin.
~
Extra Virgin Olive Oil
comes from the 1st press of the olive, is an excellent moisturizer + is rich in antioxidants which helps slow the appearance of aging.
~
Mango Butter
is a rich moisturizer, soothes + helps heal skin; contains Vitamin C to help brighten skin, while Vitamin A helps increase skin's youthful appearance, minimizes fine lines + wrinkles.
Comes in a reusable glass jar. 
Directions: After bathing, melt a modest amount in your wet hands, massage into damp skin + air dry, if possible.
Ingredients include: unrefined butters of cocoa + kokum, extra virgin olive oil, raw whole-plant hemp extract and fragrance
Hemp Beauty Butter >400mg Industrialized Hemp CBD does not contain any parabens, phthalates, sulfates, fillers, wax, thickeners or other nasties.
This product has not been evaluated by the FDA + is not intended for use in the diagnosis, cure, mitigation, treatment or prevention of disease.
Reviews
Featured Products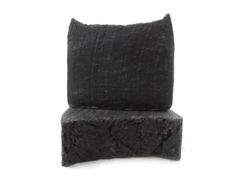 Chaga + Cacao
$15.00
Adzuki Cleansing Grains
$15.00