Hemp Flower Kombucha Vinegar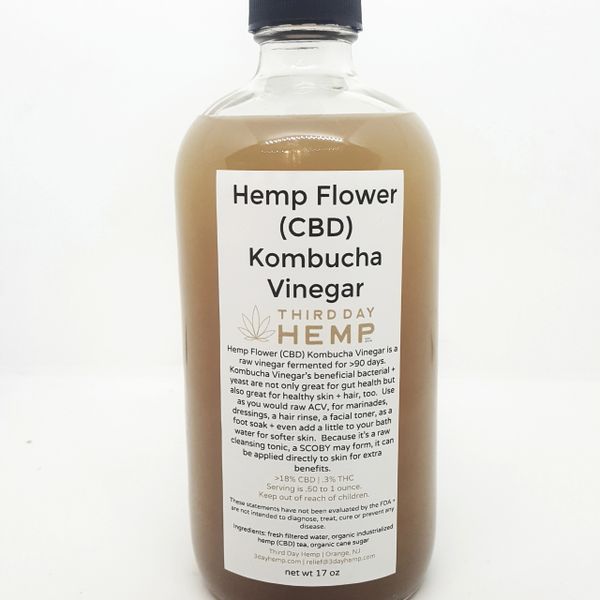 Hemp Flower Kombucha Vinegar
Hemp Flower Kombucha Vinegar . . .
Kombucha is a healing + detoxifying probiotic drink with a reputation for healing many ailments + is renowned as an anti-aging treatment + secret to retaining youthful looks. It is an effective chelator that removes heavy metals + a wide range of other toxins from your body.  Kombucha improves your skin's elasticity, tone + color; is a humectant (moisturizer); is said to help treat psoriasis, eczema, acne, rashes + many fungal infections + helps balance skin's pH.  This fermented tea is considered an ancient elixir consumed for thousands of years by civilizations all over the planet.  Can be taken internally or applied topically.
Kombucha Vinegar
 is organic kombucha home-brewed + fermented >90 days.  This is the same raw vinegar used in our infamous Raw Kombucha Black soap + other holistic skin-food products.  
Kombucha Vinegar
 contains acetic acid which cuts through the gunk, stripping the dull hair + returning a natural sheen. Kombucha is gentler on the hair than apple cider vinegar but just as effective; can also help thicken hair, create healthy scalp + increase hair growth. 
Kombucha Vinegar
 detoxifies skin, fortifies with good bacteria, helps fight skin infections, softens skin + is an astringent.  Add some to your bath water + use a little on a cotton ball as a facial toner.
Kombucha Vinegar 
can be use in many of the same ways apple cider vinegar with the mother.  Kombucha vinegar is said to be more mild + less acidic than ACV.  Use our raw vinegar in salad dressings, marinades + also drinking a little with water may help minimize acid reflux.  
Kombucha Vinegar 
can be used in your favorite handmade soap recipe.
Because our Kombucha Vinegar is raw, a SCOBY (symbiotic colony of bacteria + yeast) may form.
May contain .05% alcohol.
Ingredients: filtered water, organic cane sugar, organic industrialized hemp
These statements have not been evaluated by the FDA. This product is not intended for use in the diagnosis, cure, mitigation, treatment or prevention of disease.
Reviews
Featured Products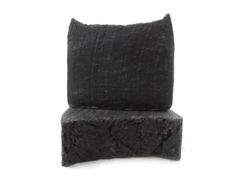 Chaga + Cacao
$15.00
Adzuki Cleansing Grains
$15.00