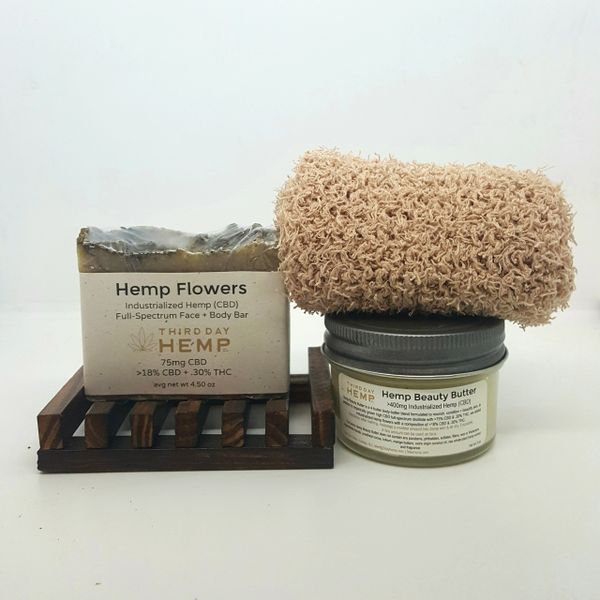 Hemp Flowers Bath Set
Hemp Flowers Bath Set includes:
1
Hemp Flowers
luxury and skin-loving face + body bar made from organically grown industrialized hemp flowers (CBD). Contains 75mg CBD >18% CBD + .30% THC. Ingredients: ionized acid water, unrefined hemp seed oil, extra virgin olive oil, castor oil, coconut oil, food-grade sodium hydroxide, stearic acid, raw sugar, industrialized hemp (CBD), sodium lactate, wild silk. avg net wt 4.50 oz
1 H
emp Beauty Butter
>400mg Industrialized Hemp (CBD) is a luxury 4-butter body blend formulated to nourish, condition + beautify skin. In additional to a generous portion of organically grown, pesticide-free High CBD full-spectrum distillate with >75% CBD + .30% THC, we added industrialized hemp flowers with a composition of .18% CBD + .30% THC. Yes, our whole-plant Hemp Beauty Butter contains all the healing, restorative + regenerative properties of CBD including natural terpenes AND can be used to minimize pain + skin inflammation . . . however, Hemp Beauty Butter is formulated for daily use to help create healthy + radiant skin. Ingredients include: unrefined butters of cocoa + kokum, extra virgin olive oil, raw whole-plant hemp extract and fragrance. 3 oz (85.04 gr) 1 Wooden Soap Saver +
1 Cotton Scrubby Wash Cloth
For external use only. These statements have not been evaluated by the FDA. This product is not intended for use in the diagnosis, cure, mitigation, treatment or prevention of disease.
Reviews
Featured Products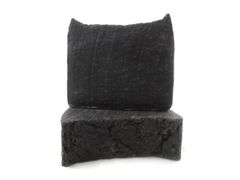 Chaga + Cacao
$15.00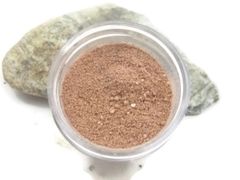 Adzuki Cleansing Grains
$15.00