Kombucha Vinegar pH Balanced Deep Conditioner
Kombucha Vinegar pH Balanced Deep Conditioner
Kombucha Vinegar, our innovative fermented conditioner, is a light, protein-free + pH Balanced Deep Conditioner formulated with hybrid green tea kombucha vinegar, SCOBY + quality hair and scalp loving oils.

The vinegar's acetic acid cuts through product build-up, helps improve the condition of the hair + scalp, increases elasticity, softens, adds luster + detangles hair. 
Suitable for all hair types.  Vegan approved.
Directions: After washing hair with our Kombucha Vinegar Clarifying + Conditioning Shampoo, add a modest amount of our concentrated deep conditioner to wet hair, massage into hair + scalp, cover with plastic cap for >15 minutes, detangle hair, rinse thoroughly with warm water, apply our Garden Herbal Hair Rinse + style as usual.
Can be used as a co-wash + leave-in conditioner.
Kombucha Vinegar does not contain any fillers, thickeners, parabens, sulfates, phthalates or other nasties.
~  Kombucha is a healing + detoxifying probiotic drink with a reputation for healing many ailments + is renowned as an anti-aging treatment + secret to retaining youthful looks. It is an effective chelator that removes heavy metals + a wide range of other toxins from your body.  Kombucha is a humectant (moisturizer) + helps treat fungal infections + balance scalp + hair's pH.
~ SCOBY (symbiotic culture of bacteria + yeast) is a jelly-like membrane that floats in a nutrient solution of tea + sugar exposed to oxygen.  The culture transforms the tea into enzymes, vitamins + organic acids. The fermented mixture contains vitamins B1, B2, B3, B6 + B12 + C, folic acid, amino acids, and other substances with antibiotic, antiseptic + detoxifying characteristics.
~ Fermented Aloe Vera Leaf helps soothes dry skin, moisturizes, oxygenates cells, contains vitamins A + C, helps slow down aging process + lightens dark spots.
100% holistically handmade.  Listing is for 1 bottle.
Avoid getting in eyes.  If conditioner gets in eyes, flush thoroughly with cool water.
Before using read the ingredient list for allergens + skin sensitivities; patch testing is suggested.
Ingredients include: kombucha vinegar, zinc pca, SCOBY, argan + Jamaican black castor oils, fermented aloe vera leaf + fragrance
net wt 6.50 (184.27 gr) or 13 oz (368.54 gr)

****************************************************************************************************************************We use food-grade sodium hydroxide (lye) in our products.  Our luxury products do not contain any fillers, foaming agents, thickeners, sulfates, parabens, phthalates or other nasties.
While we keep our recipes consistent, the beauty of handcrafted soap is that no two batches are exactly the alike.  The color can vary from batch-to-batch + bottle-to-bottle . . .
*****************************************************************************************************************************Using the bounty of nature, we create skin-loving recipes to nourish your hair, face + body! At J. Lexi, LLC we believe ingredients are best as nature created them.   Our holistic natural products are handmade in small batches + contain a combination of fresh, raw fruits, vegetables, probiotics, herbs, botanicals, vitamins, proteins, minerals, superfoods, amino acids, natural moisturizers + more. Our real skin food products help beautify + promote healthy, glowing skin!  Using unique + uncommon ingredients, the goal is to help you achieve a hydrated, exfoliated, moisturized, even-toned + blemish-free complexion.
Wishing you love, blessings + health.
J. Lexi, LLC
Uncommon Beauty
For external use only. Our products are not intended for use in the diagnosis, cure, mitigation, treatment or prevention of disease.
Reviews
Featured Products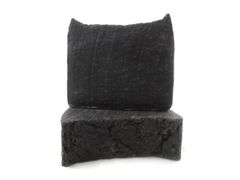 Chaga + Cacao
$15.00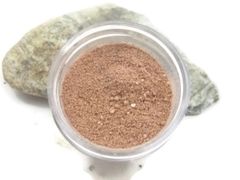 Adzuki Cleansing Grains
$15.00