Indian Clay Co-Wash
We changed the name + added fermented rice water . . .
With a mousse-like texture, our natural, light + conditioning Indian Clay Wash detoxifies + clarifies hair as it gently cleanses.
Made with ionized acid water (our secret weapon), bentonite clay + yucca root, our unique + one-of-a kind clay wash does an excellent job in cleansing, conditioning, hydrating + nourishing your hair without any foaming agents, detergents, protein thickeners, detergents, sulfates or parabens. Marshmallow root provides great slip + fresh sweet potato nourishes, hydrates and increases hair's elasticity.

Mud Wash is pH balanced.

Ionized Acid Water helps stimulate scalp to promote hair growth; cleanse hair without stripping natural oils; remove build-up from chemical products; hair retain moisture for better conditioning; has antibacterial + anti-fungal properties to help with flaky + itchy scalps and closes the hair cuticle allowing for shine + fewer tangles.Is pH balanced for hair.

Fermented Rice Water helps restore hair's pH balance, nourishes hair follicles to promote healthy scalp, hair growth + improve the hair's general condition with the added nutrients by the fermentation process.

Yucca Root contains mild, soap-like properties + helps make hair strong + shiny.
Indian Healing Clay a natural cleanser, clarifies, moisturizes + conditions hair.
Diatomaceous Earth (food grade) is composed of approximately 85% silica, revitalizes hair + creates an environment for healthy growing hair.
Raw Wildflower Honey hydrates, moisturizes + nourishes hair and scalp.
Carrots help stimulate hair growth, make hair lustrous and give them silky-smooth texture; improve blood circulation to the scalp; strengthens hair and helps prevent breakage of hair + hair fall.
Directions: Apply to wet hair. Massage into scalp + hair then comb through hair with fingers or wide tooth wood comb. Cover hair with plastic cap for at least 15 minutes. Rinse thoroughly. For better curl + coil definition of natural hair, apply our Silica Deep Leave-In Conditioner + style as usual.
Ingredients: ionized acid water, Indian healing clay, diatomaceous earth, yucca, sweet potato, carrots, Jamaican black castor oil, black seed oil, moringa, dl-panthenol, raw honey, marshmallow root, burdock root, watercress, fenugreek seed, alfalfa, black seeds, cinnamon, dl-panthenol, xanthan gum

******************************************************************************
Using the bounty of nature we create skin-loving recipes to nourish your hair, face + body! At J. Lexi, LLC we believe ingredients are best as nature created them. Our holistic natural products are handmade in small batches + contain a combination of fresh, raw fruits, vegetables, probiotics, herbs, botanicals, vitamins, proteins, minerals, superfoods, amino acids, natural moisturizers + more. Our real skin food products help beautify + promote healthy hair + glowing skin! Using unique + uncommon ingredients, the goal is to help you achieve a hydrated, exfoliated, moisturized, even-toned + blemish-free complexion.

J. Lexi, LLC
Uncommon Beauty

For external use only.

Our products are not intended for use in the diagnosis, cure, mitigation, treatment or prevention of disease.
Reviews
Featured Products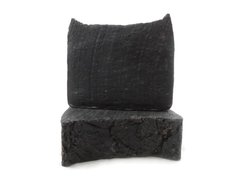 Chaga + Cacao
$15.00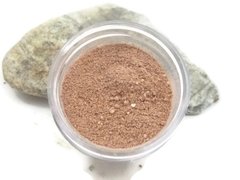 Adzuki Cleansing Grains
$15.00