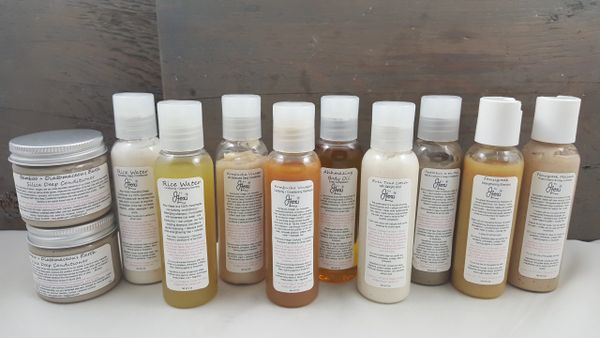 Product Minis
Introducing J. Lexi Product Minis . . .
Minis are the perfect size to try a product before investing in full-size bottles + jars.  Not to mention they're the perfect travel size.
Prices are $7 - $10 each + range from 1.5 oz to 2 oz

 17 Herb African Black Soap Shampoo


Rice Water Shampoo


Rice Water Deep Conditioner

 Rice Water Moisturizing Fermented Leave-In Serum


Fenugreek Shampoo

Fenugreek Molasses Condition

Fenugreek Flaxseed Hydrating Leave-in Serum

Kombucha Vinegar Shampoo

Kombucha Vinegar Condition

Even Tone Body Lotion w/Salicyclic Acid

Bamboo + Diatomaceous Silica Deep Conditioner

Silica Leave-In Deep Conditioner

Ahhmazing Body Oil

Magnesium MSM Oil


Coconut Water Herbal Hair Mist


Beneficial Coffee


 Moisturizing Whipped Shea Butter


 Goat's Milk Kefir Dream Cream 

 Green Tea Rose Petal 

 For the full product description + ingredients, please see the individual product listings.
Product Minis are 2 oz sample sizes of selected hair + body products.  
***Beneficial Coffee is 1.50 oz***

****************************************************************************************************************************

Using the bounty of nature, we create skin-loving recipes to nourish your hair, face + body! At J. Lexi, LLC we believe ingredients are best as nature created them.   Our holistic natural products are handmade in small batches + contain a combination of fresh, raw fruits, vegetables, probiotics, herbs, botanicals, vitamins, proteins, minerals, superfoods, amino acids, natural moisturizers + more. Our real skin food products help beautify + promote healthy, glowing skin!  Using unique + uncommon ingredients, the goal is to help you achieve a hydrated, exfoliated, moisturized, even-toned + blemish-free complexion.
J. Lexi, LLC
Uncommon Beauty
For external use only. Our products are not intended for use in the diagnosis, cure, mitigation, treatment or prevention of disease.
Reviews
Featured Products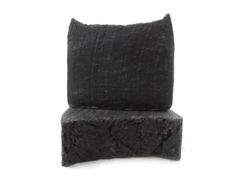 Chaga + Cacao
$15.00
Adzuki Cleansing Grains
$15.00