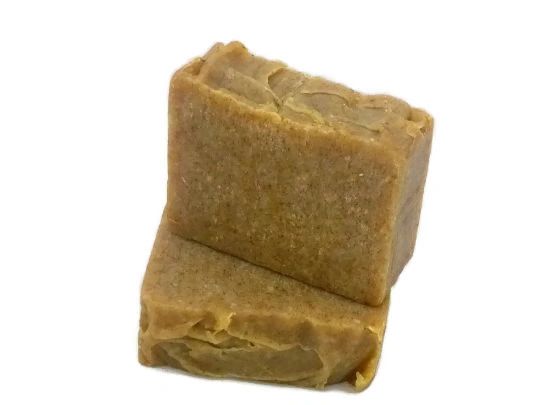 Quinoa + Walnut Shells
Quinoa + Walnut Shell is a bubbly + exfoliating bar with more of a masculine fragrance. For extra exfoliation, massage the bar directly against your skin in a circular motion. For a less exfoliating experience, create a lather in a washcloth + apply to skin.

Quinoa "mother of grains" reduces sebum; helps with acne; produces collagen + elastin; rejuvenates skin from within, reduces wrinkles + symptoms of aging and makes skin smooth + supple. Vitamins help decrease melanin, brown spots + pigmentation.

Walnut Shells exfoliate.

Raw Goat's Milk has the same pH balance as human skin; nourishes, moisturizes + exfoliates to gently sloughing off old, dead skin cells; soothes sensitive skin + provides relief for those who suffer from eczema + psoriasis; and also helps prevent acne + treat blemishes.


100% holistically handmade using the cold process method.
Listing is for 1 bar.
Before using read the ingredient list for allergens + sensitivities; patch testing is suggested.
Avoid getting in eyes.
This soap exfoliates to remove dead skin cells.
If using on face, follow with a facial moisturizer with sunscreen.

Ingredients: extra virgin olive oil, castor oil, raw goat's milk, coconut oil, palm kernel oil, food-grade sodium hydroxide, alkaline water, quinoa, fragrance, sodium lactate, raw sugar, walnut shells + silk
avg net wt 5.7 oz (161.59)

J. Lexi, LLC
Uncommon Beauty
For external use only.
Our products have not been reviewed by the FDA + are not intended for use in the diagnosis, cure, mitigation, treatment or prevention of disease.
Reviews
Featured Products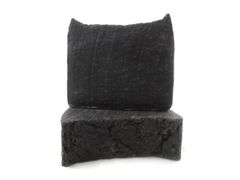 Chaga + Cacao
$15.00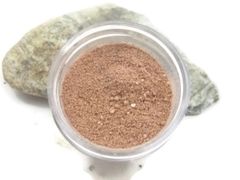 Adzuki Cleansing Grains
$15.00