Releasing Your Inner BadA$$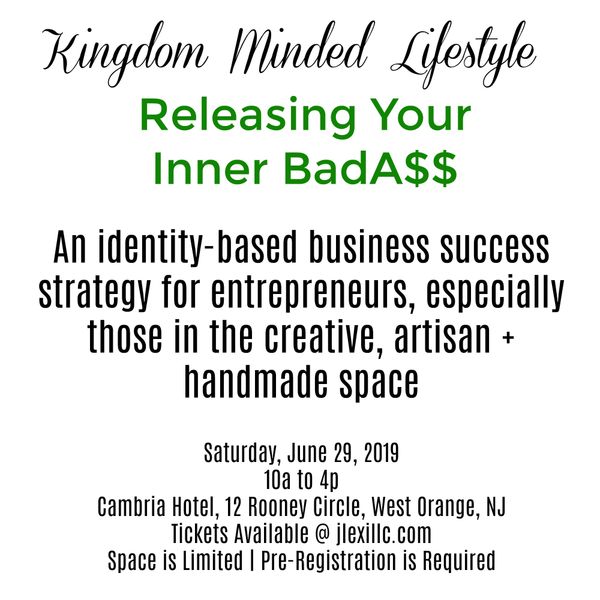 Releasing Your Inner BadA$$
Kingdom Minded Lifestyle presents . . . Releasing Your Inner BadA$$
Releasing Your Inner BadA$$ is an identity-based business success strategy designed for entrepreneurs, especially those in the creative, artisan + handmade space. The goal of the workshop is to help you authentically increase your in-person and online sales by knowing who you are as a brand. Releasing Your Inner BadA$$ will focus heavily on identity, which I believe is the foundation of a BadA$$ brand.
The purpose of Releasing Your Inner BadA$$ is to help you:
~ identify your brand;
~ trust your instincts and inner man;
~ walk in authenticity + authority;
~ differentiate your brand + minimize competition;
~ build confidence;
~ effectively communicate your brand;

~ become your brand's #1 influencer;
~ attract customers;
~ increase sales;
~ and more.
In this workshop, I will share with you what I've done to increase my sales revenue over 250%, get my products on the first page of an Amazon search, get noticed + make sales in a saturated market. Key to my growing success is knowing who J. Lexi + Third Day Hemp are as brands.
Using non-traditional coaching methods, I will help you go deep and peel back the layers of your onion to uncover the truth of who you are as a brand, Release Your Inner BadA$$ and increase sales!
Releasing Your Inner BadA$$
Saturday, June 29, 2019
10a to 4p
Echoes Center
116 Main Street, Orange, NJ 07050
If you are vegan or vegetarian, please let me know.

The price includes snacks, lunch, handouts + a confidence-boosting surprise.
Space is limited and pre-registration is required.
Details will be given after registration is completed. For more information, contact me at info@jlexillc.com.
*****By registering for this workshop, you are granting permission for photographs of you to be taken + used for marketing*****
Reviews
Featured Products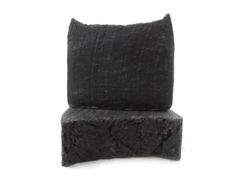 Chaga + Cacao
$15.00
Adzuki Cleansing Grains
$15.00