Rice Water Conditioning + Detangling Shampoo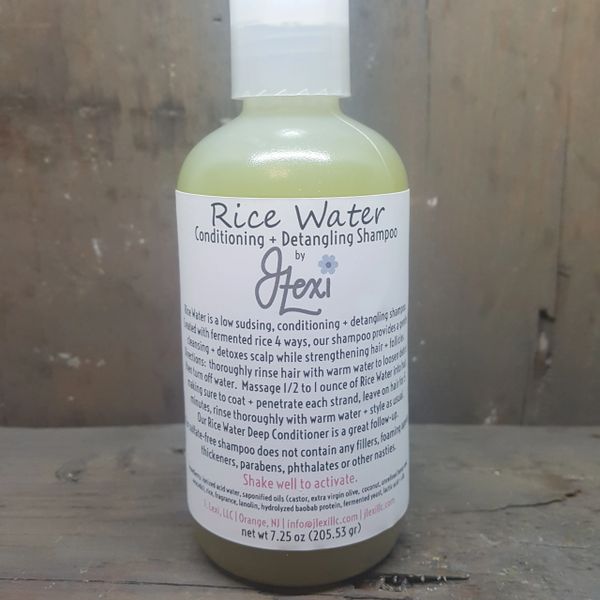 Rice Water Conditioning + Detangling Shampoo
***New + Improved Recipe***
Resembling liquid gold, Rice Water Conditioning + Detangling liquid shampoo. Created with rice water 3 ways, our protein-rich shampoo provides a gentle cleansing, detoxes scalp while strengthening hair + follicles. 

Rice Water is a thin + low to no sudsing shampoo. Don't let the low sudsing fool you, Rice Water does what it's supposed to do . . . gently cleanse your hair without foaming agents, fillers, thickeners parabens + other nasties. SULFATE FREE.

Rice Water Detangling + Conditioning shampoo now contains Fermented Yeast for added strength + help to prevent hair loss. Fermented yeast contains important concentrations of vitamins, minerals and proteins that, when applied, strengthen the hair follicles to fight hair loss + promote growth. The main nutrients found in fermented brewer's yeast for hair health include: Vitamin B. Folic acid.

Patch testing is suggested. When hair detoxes + removes buildup of gunk, chemicals, products, surfactants, silicones, plastics, etc. your hair may feel course + appear dry for the first two washes. After the detoxing hair should return to it's natural beauty + luster.

~ Hemp Seed Oil (unrefined) contains Omega3, Omega6 + Omega9 fatty acids, which are necessary in stimulating growth.

~ Ionized Acid Water helps stimulate scalp to promote hair growth; cleanse hair without stripping natural oils; remove build-up from chemical products; hair retain moisture for better conditioning; has antibacterial + anti-fungal properties to help with flaky + itchy scalps and closes the hair cuticle allowing for shine + fewer tangles. Is pH balanced for hair. 

~ Fermented Rice Water helps restore hair's pH balance, nourishes hair follicles to promote healthy scalp, hair growth + improve the hair's general condition with the added nutrients by the fermentation process.

~ Rice Vinegar helps detoxes, helps minimize scalp bacteria + dandruff; also  helps regulate pH balance of scalp + hair.

******PLEASE FOLLOW THE DIRECTIONS BELOW TO MINIMIZE THE DETOXING EFFECT******

Directions:  thoroughly rinse hair with warm water to loosen debris then turn off water.  Massage 1/2 to 1 ounce of Rice Water into hair, making sure to coat each strand, leave on hair for a minute or two, rinse thoroughly with warm water + style as usual. Rice Water does not produce a lather + will not behave like commercial shampoos. Follow up with our Rice Water Deep Conditioner to bring hair into pH balance.
Ingredients: ionized acid water, saponified oils (castor, extra virgin olive,  coconut, unrefined hemp seed, avocado), rice, fragrance, lanolin, hydrolyzed baobab protein, fermented yeast, lactic acid + silk

Listing is for 1 bottle.

7.25 oz (205.53 gr) or NEW 14 oz (396.89 gr)

***********************************************************************************

While we keep our recipes consistent, the beauty of handcrafted soap is that no two batches are exactly the alike.  The color can vary from batch-to-batch + bottle-to-bottle . . .
Using the bounty of nature, we create skin-loving recipes to nourish your hair, face + body! At J. Lexi, LLC we believe ingredients are best as nature created them.   Our holistic natural products are handmade in small batches + contain a combination of fresh, raw fruits, vegetables, probiotics, herbs, botanicals, vitamins, proteins, minerals, superfoods, amino acids, natural moisturizers + more. Our real skin food products help beautify + promote healthy, glowing skin!  Using unique + uncommon ingredients, the goal is to help you achieve a hydrated, exfoliated, moisturized, even-toned + blemish-free complexion.

Wishing you love, peace, blessings + health.

J. Lexi, LLC

Real Food for Healthy Skin, Hair + Uncommon Beauty
For external use only.
Our products have not been reviewed by the FDA + are not intended for use in the diagnosis, cure, mitigation, treatment or prevention of disease.
Reviews
Featured Products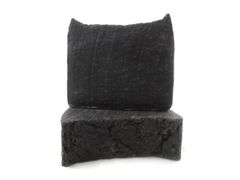 Chaga + Cacao
$15.00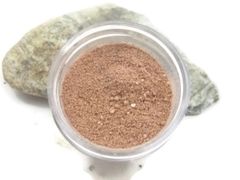 Adzuki Cleansing Grains
$15.00