Rice Water Hydrating Elixir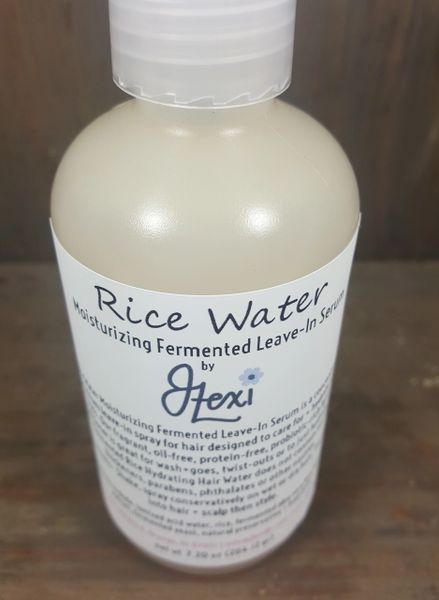 Rice Water Hydrating Elixir
Rice Water Hydrating Elixir (formerly Rice Water Fermented Moisturizing Leave-in Serum) . . . 
Our unique + one-of-a-kind Rice Water Hydrating Elixir is a fermented + concentrated premium leave-in spray for hair designed to care for, moisturize + hydrate your strands. Our fragrant, oil-free, protein-free, probiotic-rich leave-in conditioner is great for wash+goes, twist-outs or to just hydrate your coils. 


Ionized Acid Water is pH balanced for hair; helps stimulate scalp to promote hair growth, cleanses hair without stripping natural oils, helps remove build-up from chemical products, helps hair retain moisture for better conditioning, is antibacterial + anti-fungal properties to help with flaky + itchy scalps and helps close the hair cuticle allowing for shine +fewer tangles.  Also, when used instead of, or with conditioner, it will tighten your scalp, de-tangle hair, stimulate growth + add a brilliant shine to your hair. I love using Ionized Acid Water when twisting my natural hair or just to give it added hydration.  Ionized Acid Water can replace the ACV hair rinse. 

 Fermented Rice Water adds nutrients through the fermentation process help restore hair's pH balance, nourish hair follicles to promote healthy hair growth +  improve overall condition of hair.

 Fermented Aloe Vera Leaf contains something called proteolytic enzymes which repairs dead skin cells on the scalp. It also acts as a great conditioner and leaves your hair all smooth and shiny. It promotes hair growth, prevents itching on the scalp, reduces dandruff and conditions your hair.
Directions:  Shake, spray conservatively on wet or dry hair, massage into hair + scalp then style. 
Ingredients included: ionized acid water, rice, fermented aloe vera leaf, fermented yeast, natural preservative, a proprietary moisturizing blend + fragrance
Now in 2 sizes 7.10 oz + 14 oz
Listing is for 1 bottle
***********************************************************************************
Our luxury products do not contain lard, fillers, foaming agents, thickeners, parabens, phthalates or other nasties + does is Sulfate Free.
While we keep our recipes consistent, the beauty of handcrafted soap is that no two batches are exactly the alike.  The color can vary from batch-to-batch + bottle-to-bottle . . .
To ensure "clean" soap, our products are sealed in a protective + breathable polyofin covering.
***********************************************************************************
Using the bounty of nature, we create skin-loving recipes to nourish your hair, face + body! At J. Lexi, LLC we believe ingredients are best as nature created them.   Our holistic natural products are handmade in small batches + contain a combination of fresh, raw fruits, vegetables, probiotics, herbs, botanicals, vitamins, proteins, minerals, superfoods, amino acids, natural moisturizers + more. Our real skin food products help beautify + promote healthy, glowing skin!  Using unique + uncommon ingredients, the goal is to help you achieve a hydrated, exfoliated, moisturized, even-toned + blemish-free complexion.
Wishing you love, peace, blessings + health.
J. Lexi, LLC
Real Food for Healthy Skin, Hair
+ Uncommon Beauty
For external use only.
Our products have not been reviewed by the FDA + are not intended for use in the diagnosis, cure, mitigation, treatment or prevention of disease.
Reviews
Featured Products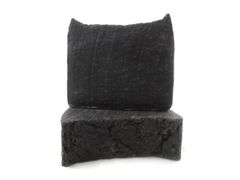 Chaga + Cacao
$15.00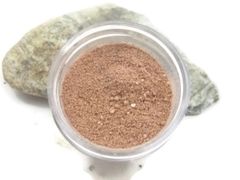 Adzuki Cleansing Grains
$15.00