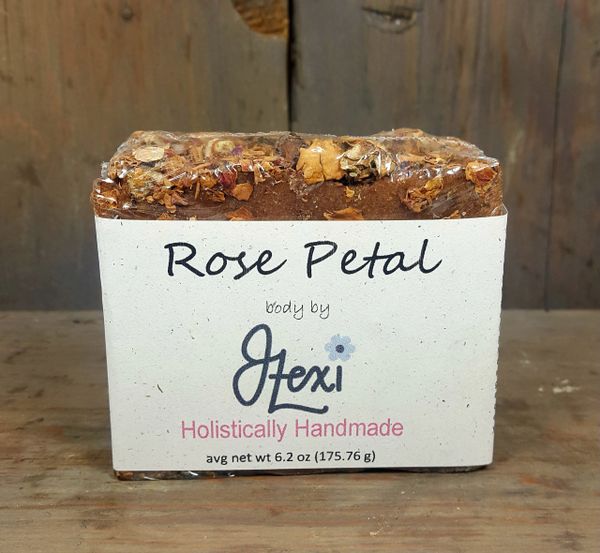 Rose Petal
Rose Petal . . .
is a luxury holistic body bar made with kombucha vinegar made with fresh rose petals, fermented rice water + quality rose wax. Formulated not only to cleanse, Rose Petal was designed to detox, soften + polish skin.
Does not include coconut or olive oils.

Fresh Rose Petals have been used in skin care + body detox in Ayurvedic medicine. Roses have therapeutic benefits that relax the body, reduce stress and promote glowing skin. Rose petals contain natural oils and sugars that will lock moisture into dry skin cells. Fermented the fresh rose petal tea heightens the benefits of the roses.

 Fermented Rice Water is believed to shrink pores, reduce fine lines, tightens, brighten + help even skin-tone.

 SCOBY has the effect of a mild + all-natural acid peel by removing dead skin cells and leaving the skin feeling soft + smooth; mildly exfoliates + detoxifies; helps pulls circulation to the surface of the skin which helps regenerate skin cells; is a natural skin-toning + conditioning agent and the beneficial bacteria + yeast can help minimize skin irritations and fight acne-causing bacteria.

 Rose Floral Wax has the beautiful natural rose character; protects + softens skin; is recommended for dry + sensitive skin; has soothing nutritive properties; moisturizes + helps with itchy, dry and delicate skin.

 Raw Demerara Sugar is a raw brown sugar processed from the initial pressing of the pure cane; contains trace amounts of minerals + vitamins; is a natural exfoliant, does not clog pores, helps eliminate blemishes + restores balance to skin's oils; sugar contains glycolic acid, an alpha-hydroxy acid that is crucial for maintaining healthy skin. The natural glycolic acid in sugar not only helps condition + moisturize skin but protects it from toxins. Since Demerara sugar is raw + unrefined, its producers claim it contains more nutrients than processed sugars.

 Rose Hips help reduce scars + fine lines; is rich in essential fatty acids + antioxidants, which are integral for tissue and cell regeneration in the skin.
Ingredients: ionized acid water, castor oil, palm kernel oil, unrefined shea butter, food-grade sodium hydroxide, sunflower oil, corn oil, palm oil, SCOBY, rose floral wax, fresh rose petals, rice, raw cane sugar, sodium lactate, rose hips, rose petal powder, fragrance oil blend
avg net wt 6.20 oz (175.76 gr)
@ J. Lexi, we take a holistic approach in creating nourishing recipes for hair, face + body. Made in small batches in our Garden State fermenting kitchen, the probiotic-derived formulas are combined with nature's bounty (fruit, veggies, botanicals, protein herbs, superfoods, + more) to encourage + support an environment for health + well-being. Radiant skin + great hair are our best accessories, help build confidence + increase self-esteem. At J. Lexi, we want you to love the skin you're in.
Our soaps are encased in breathable polyolefin then wrapped in hemp paper.
Wishing you beautiful healthy skin + hair, lots of love, wholeness + peace.
J. Lexi, LLC
Uncommon Beauty
For external use only. Our products are not intended for use in the diagnosis, cure, mitigation, treatment or prevention of disease.
Reviews
Featured Products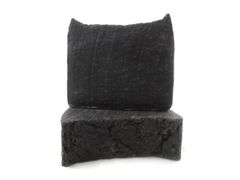 Chaga + Cacao
$15.00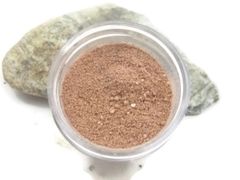 Adzuki Cleansing Grains
$15.00