Scalp Exfoliating + Stimulating Sugar Scrub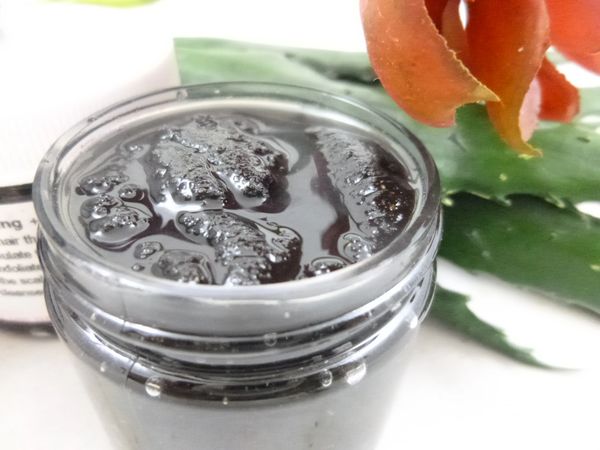 Scalp Exfoliating + Stimulating Sugar Scrub
You exfoliate your face + body, right?  So why not exfoliate your scalp, too?
Our Scalp Exfoliating + Stimulating Sugar Scrub, now infused with natural caffeine, is ideal for those with clogged pores or for those who just want to stimulate their scalp to help with blood circulation.  This all natural scalp scrub exfoliates to remove dead skin cells, opens hair follicles, removes oils + impurities on the scalp's surface that block oxygen + repels water and nourishes + cleanses the scalp.
Great for beard skin, too!
Now with Saw Palmetto + Tepezcohuite


 Diatomaceous Earth keeps the scalp clean + healthy by killing fungal causing germs that inhabit the scalp; helps in blood circulation in the hair bulb, keeps hair hydrated by retaining its natural moisture and strengthens, revitalizes + supports hair growth.

 Saw Palmetto  helps stimulate hair follicles, decrease hair loss + minimizes male pattern baldness.


OptiMSM® (methyl-sulphonyl-methane) a nutritional form of sulfur, helps hair grow thicker, stronger + faster; revitalizes inactive hair follicles by increasing scalp circulation + removes toxins; enhances keratin, the major component of hair fibers, makes the hair shaft flexible + prevents breakage.

Natural Caffeine opens hair follicles, may help in hair growth, penetrates + stimulates hair roots, helps create an environment for healthy scalp + hair.


Watercress can be used directly on the scalp to treat dandruff + prevent hair loss due to its sulfur, iron, zinc + vitamin A content.

 Activated Bamboo Charcoal detoxifies + deodorizes; is antibacterial, deep cleansing + helps with blood circulation; promotes healthy skin by extracting toxins from beneath the skin's surface and does not leave behind a residue.

 Brown Sugar is a natural exfoliant, does not clog pores + restores balance to skin's oils; contains glycolic acid, an alpha-hydroxy acid that is crucial for maintaining healthy skin; conditions, moisturizes + protects it from toxins.

 Tepezcohuite Bark stimulates blood circulation, providing the scalp with nutrients that frees the hair follicles from the chance of fungal, dandruff, and general scalp issues.


 Peppermint Essential Oil when used on the scalp helps fight dandruff, stimulate hair growth + provide a cooling effect.
100% holistically handmade. Listing is for 1 jar.
Directions:  Mix well before using.  Part the hair in small sections + apply the scrub to the scalp.  After applying the scrub to the entire scalp + hairline, message with light pressure for a minute or two, then cover your hair in plastic (a shower cap or plastic shopping bag will do) for 10 to 30 minutes.  It is OK if this all natural scrub gets into your hair . . . none of the ingredients will hurt your hair; they may actually help!  Rinse thoroughly with warm water.  Use one of our shampoo bars, then condition + style as usual.
NOTE:  this is a sugar scrub + can be a little messy; covering your shoulders with a towel can help catch fallen scrub.  It is also suggested to cover the sink with a paper towel.  For the best application let someone else apply to your scalp (this can be a good time to bond).
Ingredients:  brown sugar, extra virgin olive oil, virgin coconut cream oil, Jamaican black castor oil, avocado butter, vegetable glycerin + purified water + white willow bark extract + hibiscus flower extract + ginseng root extract + yerba mate leaf extract, watercress, gluconolactone + sodium benzoate, methyl-sulphonyl-methane, diatomaceous earth, beet sugar extract, cinnamon, activated bamboo charcoal, natural caffeine and essential oils.
net wt 2.75 oz (85.05 gr)
J. Lexi, LLC

Uncommon Beauty
For external use only.
Our products have not been reviewed by the FDA + are not intended for use in the diagnosis, cure, mitigation, treatment or prevention of disease.
Reviews
Featured Products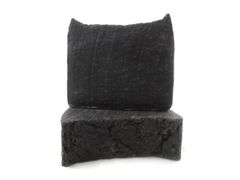 Chaga + Cacao
$15.00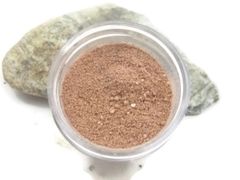 Adzuki Cleansing Grains
$15.00