SCOBY Conditioning Skin Pre-Wash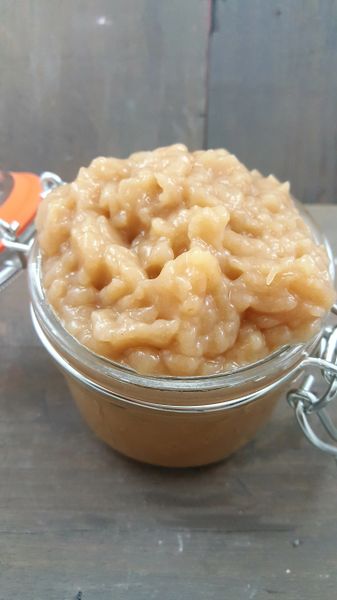 SCOBY Conditioning Skin Pre-Wash
SCOBY Conditioning Skin Pre-Wash . . .
SCOBY referred to as "the mother" or "mushroom" stands for Symbotic Colony of Bacteria + Yeast. It's this live culture that turns sweet tea into kombucha, the fermented + beneficial elixir.
At J. Lexi I focus on uncommon beauty using fermentation + real foods . . . So, this SCOBY Pre-Wash fits right into my mission!
Many kombucha home-brewers have used the raw SCOBY as a facial mask, so massaging it into the rest of your skin shouldn't be a big deal, right? This 100% SCOBY + kombucha vinegar pre-wash will have you achieve healthy + beautiful skin.
Benefits of the SCOBY for the skin:

 4.5 pH of the culture has the effect of a mild + all-natural acid peel by removing dead skin cells and leaving the skin feeling soft + smooth.

 can be used on face + body.


 mildly exfoliates + detoxifies.

 helps pulls circulation to the surface of the skin which helps regenerate skin cells.

 is a natural skin-toning + conditioning agent.

 the beneficial bacteria + yeast can help minimize skin irritations and fight acne-causing bacteria.
Fun Fact:   Yeast extract contains some of our largest organ's favorite things, like amino acids, proteins, minerals, antioxidants and vitamins, like B, it has a cellular structure very similar to human cells. When applied topically, it's super hydrating, anti-aging, collagen-producing, + brightening. 

 can be used as a live bandage, or under a bandage. It will sting a little. The acidity is believed to help support healing.

 vitamin + mineral rich.

 renews, refreshes, softens + helps skin achieve a natural glow.

 the natural acids in the SCOBY help to remove debris + dissolve lotions, oils + butters on the skin.


 whipped at the time of order.
Directions: Massage SCOBY Conditioning Skin Pre-Wash into dry skin in a circular motion towards the heart (from the feet to mid-torso, then from the neck to mid-torso). Continue to massage until it penetrates into the layers of the skin + disappears. If possible allow it to rest on skin for a few minutes then wash as usual. Air dry + apply one of our body oils or butters to seal in hydration.  The Pre-Wash can be used by it's self without applying soap . . . just apply, let it sit, then rinse thoroughly.
When bathing I stand in the tub + apply the Pre-Wash to my feet + up my legs before running the water. I continue to massage until it has dissolved into my skin then I lower myself into the tub to allow the SCOBY to continue to do it's thing during my bath. I then rinse with 5 pH Ionized Acid Water,  apply a J. Lexi butter or oil to my damp skin + air dry.
When massaging the Pre-Wash into your skin, you may see dirt begin to roll away. 
Keep away from hairy parts . . . cause it will get tangled + will be really hard to remove.
Patch testing for allergies + sensitivities is recommended.
****************************************
To protect the integrity of the live SCOBY culture, the Pre-Wash it comes in a reusable glass jar.  
Please be careful handing glass in the bathroom and around water, as it could be slippery.
SCOBY Conditioning Body Pre-Wash:

 does not contain any fragrance. It smells like vinegar . . . no worries, the fragrance will dissipate.

 is raw, live + preservative free.

 can be refrigerated (but it is not required)
net wt 7.5 oz 
@ J. Lexi, we take a holistic approach in creating nourishing recipes for hair, face + body. Made in small batches in our Garden State fermenting kitchen, the probiotic-derived formulas are combined with nature's bounty (fruit, veggies, botanicals, protein herbs, superfoods, + more) to encourage + support an environment for health + well-being. Radiant skin + great hair are our best accessories, help build confidence + increase self-esteem. At J. Lexi, we want you to love the skin you're in.
Our soaps are encased in breathable polyolefin then wrapped in hemp paper.
Wishing you beautiful healthy skin + hair, lots of love, wholeness + peace.
J. Lexi, LLC
Uncommon Beauty
For external use only. Our products are not intended for use in the diagnosis, cure, mitigation, treatment or prevention of disease.
Reviews
Featured Products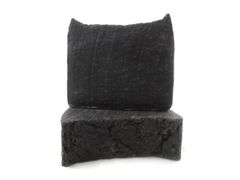 Chaga + Cacao
$15.00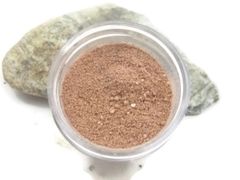 Adzuki Cleansing Grains
$15.00