Shea + Mango Raw Sugar Scrub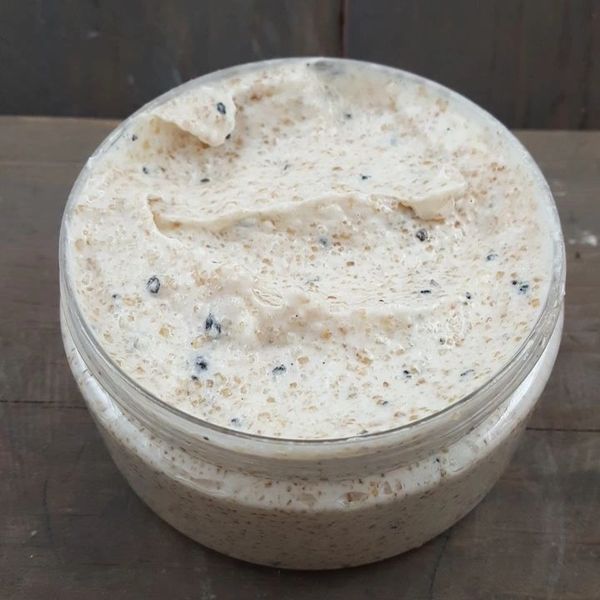 Shea + Mango Raw Sugar Scrub
Our gourmet Shea + Mango Sugar Scrub is luxurious, exfoliating, moisturizing + hydrating. This sugary treat will polish your skin + help reveal it's natural beauty.

Raw Shea Butter contains vitamins A, E + F; evens skin tone, moisturizes, protects, softens + restores skin's elasticity.

Mango Butter is a natural emollient with soothing, moisturizing + protective properties; provides wound healing + regenerative activity; softens skin; restores flexibility + reduces degeneration of skin cells + has a protective effect against UV radiation and is recommended in the treatment of wrinkles.

Turbinado Raw Cane Sugar is crystallized from the initial pressing of 100% pure cane + has a light golden color from the natural molasses left behind after minimal processing; is a natural exfoliant, does not clog pores, helps eliminate blemishes + restores balance to skin's oils. Sugar contains glycolic acid, an alpha-hydroxy acid that is crucial for maintaining healthy skin. The natural glycolic acid in sugar not only helps condition + moisturize skin but protects it from toxins.

Macadamia Nut Oil is rich with antioxidants; is especially high in vitamin E which improves the appearance of scars; tones the skin + prevents stretch marks; has a high content of palmitoleic acid, a fatty acid that is similar to the skin's sebum, which tends to decrease naturally with aging. Using macadamia nut oil can help fight dryness; as a natural moisturizer is absorbed by the skin quickly.

Rice Bran Powder contains proteins, vitamins, minerals, and over 70 antioxidants to gently exfoliate + moisturize; washes away oil + dirt from the skin, prevents wrinkles, clears blemishes and helps to maintain healthy, smooth + soft skin.

100% holistically handmade. Listing is for 1 scrub.

Wash + rinse with one of our luxurious soaps. Turn off water + gently message this creamy, exfoliating scrub in a circular motion onto entire body from feet up to mid-torso then from neck down, hands up then down to mid-torso. The goal is to drain the lymph nodes by working towards your heart. Continue to message this butter into your skin until ALL the sugar dissolves! Rinse thoroughly with warm water. This Shea + Mango Raw Sugar Scrub is all you need after bathing; there will be no need to apply any additional body lotion or oil . . . in most cases.
Using sparingly; a little goes a long way!

Caution: May make surface slippery.
Ingredients: raw shea butter, raw cane sugar, cane sugar, mango butter, avocado oil, jojoba oil, maca damia nut oil, rice bran powder, natural vitamin e, walnut shell powder, squalane, glyceryl monocaprylate (and) glyceryl monoundecylenate EcoCert+ fragrance
 net wt 8 oz (226.80 gr)


J. Lexi, LLC
Uncommon Beauty
For external use only.
Our products have not been reviewed by the FDA + are not intended for use in the diagnosis, cure, mitigation, treatment or prevention of disease.
Reviews
Featured Products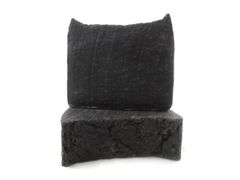 Chaga + Cacao
$15.00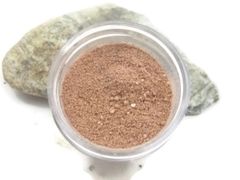 Adzuki Cleansing Grains
$15.00