Tender Loving Care (face + body bar)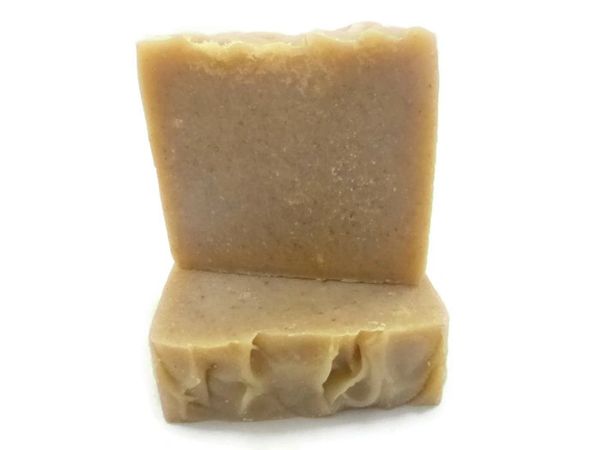 Tender Loving Care (face + body bar)
Tender Loving Care "TLC" is a ultra conditioning + skin-loving bar.  We took great care in formulating this fragrance-free bar for not only dry skin but also for skin that has experienced the effects of chemotherapy + radiation.  Containing generous portions of extra virgin olive + castor oils, unrefined shea butter + fresh avocado, this bar is sure to be mild on your skin while gently cleansing.  This bar is more creamy than it is sudsy. 
TLC Does not contain any estrogen enhancers or producers.

Shea Butter (raw + unrefined) contains vitamins a, e + f; evens skin tone, moisturizes, protects, softens + restores skin's elasticity.
Green Tea Oil is a natural antiseptic, moisturizes, detoxifies; great for sensitive skin; treats eczema, cuts + bruises and skin that has become rough, irritated or plagued with other minor rashes.


Raw Goat's Milk has the same pH balance as human skin; is rich with vitamins + enzymes that nourish; contains a highly effective moisturizer, and alpha-hydroxy acid that act as a natural exfoliant, gently sloughing off old, dead skin cells; soothes sensitive skin + provides relief for those who suffer from eczema + psoriasis and also helps prevent acne + treat blemishes.

Active Manuka Honey 20+ protects againsta wide-range of bacteria + fungi including Staphylococcus Aureus, the most common cause of wound infections.

Colloidal Oat Powder a natural cleanser, draws out impurities, exfoliates, is anti-inflammatory, antioxidant, anti-itch + helps keep skin hydrated + smooth. 


Fresh Avocado is Mother Nature's skin moisturizer; helps heal + soothe skin; nourishes + maintains skin tone; rich in vitamin A they naturally remove dead skin cells; helps cleanse + protect skin from environmental damage; and softens rough, dry or flaking skin.
100% holistically handmade using the cold process method.
Listing is for 1 bar.

Before using read the ingredient list for allergens + sensitivities; patch testing is suggested.
Avoid getting in eyes.
This soap exfoliates to remove dead skin cells. 
If using on face, follow with a facial moisturizer with sunscreen.

Ingredients:  raw goat's milk, extra virgin olive oil, castor oil, unrefined shea butter, corn oil, food-grade sodium hydroxide, coconut cream oil (organic), fresh avocado, unrefined cocoa butter, active manuka honey 20+, colloidal oat powder, sodium lactate, wild silk
avg net wt 6.5 oz (184.27 gr)

****************************************************************************
We use food-grade sodium hydroxide (lye) in our products.
While we keep our recipes consistent, the beauty of handcrafted soap is that no two bars are exactly the alike.  The color + design varies from batch-to-batch + bar-to-bar . . .
To ensure "clean" soap, our products are sealed in a protective + breathable polyofin covering.
To properly care for your soap + extend its shelf life, dry between uses on a natural soap saver or draining soap dish.  Do not let the soap sit in water.
Glycerin + Moist Soap . . .
Due to a high content of natural humectants (like glycerin, sugar, honey, etc.), a quality conditioning bar of handmade soap will often "sweat" in humid weather.  Humectants draw "moisture" from the air onto itself.  In skin care "moisture" is a good thing!  If your soap gets a little damp, it's OK to use; it's just the glycerin + other humectants doing their job.  When the weather clears, the soap will dry + return to normal.  Keep unused soap in a dry place, like a drawer.
****************************************************************************
Using the bounty of nature, we create skin-loving recipes to nourish your hair, face + body! At J. Lexi, LLC we believe ingredients are best as nature created them.   Our holistic natural products are handmade in small batches + contain a combination of fresh, raw fruits, vegetables, probiotics, herbs, botanicals, vitamins, proteins, minerals, superfoods, amino acids, natural moisturizers + more. Our real skin food products help beautify + promote healthy, glowing skin!  Using unique + uncommon ingredients, the goal is to help you achieve a hydrated, exfoliated, moisturized, even-toned + blemish-free complexion.
Wishing you love, peace, blessings + health.
J. Lexi, LLC
Real Food for Healthy Skin
+ Uncommon Beauty
For external use, only.
Our products have not been reviewed by the FDA.  They are not intended for use in the diagnosis, cure, mitigation, treatment or prevention of disease.
Reviews
Featured Products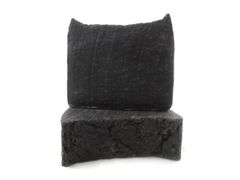 Chaga + Cacao
$15.00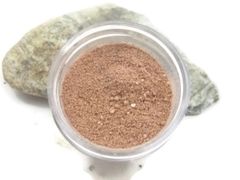 Adzuki Cleansing Grains
$15.00