UNITY
UNITY . . . 
I was auditing my products in preparation for filing my 2016 taxes. I had soap everywhere!  There were 2 medium boxes of miscellaneous soap, leftover soap, discontinue soap, test batches + more.  In cleaning my soap room I also found about 20 batches of soap that were being discontinued . . . I had anywhere between 2 to 5 soap of each type. 

While organizing my soap I was watching cable news and saw the sea of women (and families) across the country (and abroad) come together to make their voices heard + their presence known.  The women were of all nationalities, color, religion, socioeconomic background + age.  There were grandmothers with their daughters + granddaughters.  There were women who met first time who locked arms in unity + came together perfectly.

That's when I had my light bulb moment!  I would take all of my miscellaneous soap; broken soap, soaps of all sizes, shapes, colors, recipes, ingredients + add the mosaic pieces together . . . and UNITY was created.

UNITY has an average net weight of 5 ounces.  Like the women who inspired them, they're all different . . . some are a little taller, some are more colorful, some have a hint of fragrance, some have no fragrance @ all, some color coordinated, some not.

UNITY is inclusive of all our great + skin-loving products so I cannot give details on the ingredients because I don't know which soaps are in which batches.  UNITY is minimally packaged with a simple breathable covering + label.  

All bars probably contain dairy.  UNITY does not contain additional fragrance, any scent comes from the soaps included in the batch.

Listing is for 1 bar.

*******************************************************************************************

We use food-grade sodium hydroxide (lye) in our products.
Due to the handmade process, each batch is unique + can result in differences in the color, look + design from batch to batch.

To ensure "clean" soap, our products are sealed in a protective + breathable polyofin covering. 

To properly care for your soap + extend it's shelf life, dry between uses on a natural soap saver or draining soap dish.  Do not let the soap sit in water. 

Glycerin + Moist Soap . . .

Due to a high content of natural humectants (like glycerin, sugar, honey, etc.), a quality conditioning bar of handmade soap will often "sweat" in humid weather.  Humectants draw "moisture" from the air onto itself.  In skin care "moisture" is a good thing!  If your soap gets a little damp, it's OK to use; it's just the glycerin + other humectants doing their job.  When the weather clears the soap will dry + return to normal.  Keep unused soap in a dry place, like a drawer.
********************************************************************************************

Using the bounty of nature we create skin-loving recipes to nourish your hair, face + body! At J. Lexi, LLC we believe ingredients are best as nature created them.   Our holistic natural products are handmade in small batches + contain a combination of fresh, raw fruits, vegetables, probiotics, herbs, botanicals, vitamins, proteins, minerals, superfoods, amino acids, natural moisturizers + more. Our real skin food products help beautify + promote healthy, glowing skin!  Using unique + uncommon ingredients, the goal is to help you achieve a hydrated, exfoliated, moisturized, even-toned + blemish-free complexion.
J. Lexi, LLC
Uncommon Beauty
For external use only.
Our products are not intended for use in the diagnosis, cure, mitigation, treatment or prevention of disease.

Reviews
Featured Products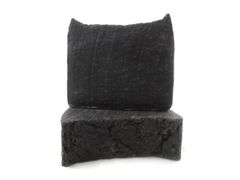 Chaga + Cacao
$15.00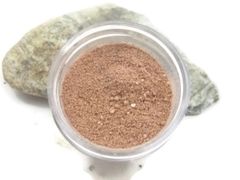 Adzuki Cleansing Grains
$15.00